[WWDC 2023] Highly-Anticipated 15-Inch MacBook Air Unveiled: Bigger and Better Than Ever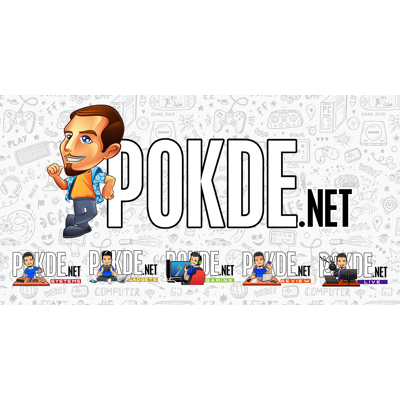 Exciting news for Apple enthusiasts and laptop aficionados – the MacBook Air is now available in a highly-anticipated 15-inch size. Building upon the success of its predecessor, the new MacBook Air boasts a stunning Retina display, powerful M2 chip, and a sleek design that will surely captivate users. Let's dive into the details of this eagerly awaited release.
15-inch MacBook Air @ WWDC 2023
Apple has delivered yet again with a vibrant 15.3-inch Retina display that offers an impressive 500 nits of brightness and a wide color gamut of 1 billion colors. The thin bezels surrounding the screen measure just 5mm, providing an immersive viewing experience. Additionally, Apple has integrated a high-resolution 1080p camera, ensuring crystal-clear video calls and captures.
The 15-inch MacBook Air is remarkably slim, measuring a mere 11.5mm in thickness. Weighing just 1.496kg, this portable powerhouse is designed to keep up with your on-the-go lifestyle. Apple offers it in four stylish colors – midnight, starlight, space gray, and silver – allowing users to choose a device that matches their personal style.
At the heart of the 15-inch MacBook Air lies the cutting-edge M2 chip, delivering exceptional performance for demanding tasks. Similar to its 13-inch counterpart, the M2 chip features an 8-core CPU (comprising 4 performance and 4 efficient cores), a 10-core GPU, and a 16-core Neural Engine. The base configuration comes with 8GB of unified memory, but users can configure their device with up to an impressive 24GB. Thanks to the efficiency of the M2 chip, it offers an astonishing battery life of up to 18 hours on a single charge, ensuring productivity throughout the day.
Apple's MacBook Air sets a new benchmark for performance with impressive speed gains. According to Apple, the new 15-inch MacBook Air is 12 times faster than the "fastest Intel-based MacBook Air" and twice as fast as the "best-selling 15-inch PC laptop with a Core i7 processor." This significant leap in speed will undoubtedly enhance productivity and elevate the user experience.
The MacBook Air 15-inch is equipped with two USB-C Thunderbolt ports, allowing for seamless connectivity with a range of devices and peripherals. Additionally, it features a MagSafe charging port for convenient and secure charging and a 3.5mm headphone jack for audio needs. With three high-quality microphones and six speakers, the MacBook Air delivers exceptional audio clarity for calls, recordings, and multimedia consumption.
Excited to get your hands on the 15-inch MacBook Air? You can place your order today, starting at RM6,199 / $1,299 (RM5,729 / $1,199 for education). Shipments are expected to begin next week, so you won't have to wait long to experience the power and versatility of this remarkable device.
Pokdepinion: The 15-inch MacBook Air represents a significant milestone in Apple's lineup, catering to those who desire a larger display and uncompromising performance. With its stunning Retina display, powerful M2 chip, and sleek design, it is set to redefine the boundaries of portable computing. Whether you're a creative professional, student, or everyday user, ikt offers a perfect blend of style, performance, and portability.