[WWDC 2023] Apple Unveils the Future of Augmented Reality with Vision Pro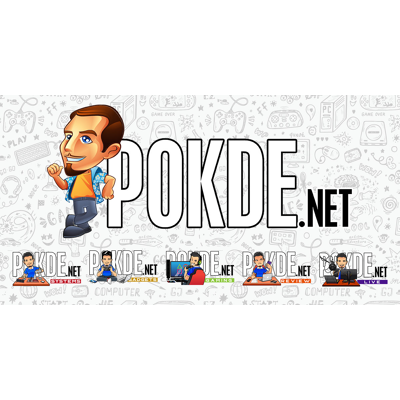 In a groundbreaking announcement, Apple has officially introduced the highly-anticipated Apple Vision Pro, its first-ever "spatial computer" that combines augmented reality (AR) and virtual reality (VR) technologies. Boasting a plethora of innovative features and cutting-edge hardware, the Vision Pro aims to revolutionize the way we interact with digital content. Let's delve into the exciting details of Apple's groundbreaking venture into the realm of spatial computing.
Apple Vision Pro @ WWDC 2023
At the heart of the Vision Pro lies a remarkable "display system" that incorporates two micro OLED screens, each the size of a postage stamp, offering a total of 23 million pixels. With a brightness of 500 nits and support for wide color and high dynamic range, the Vision Pro promises jaw-dropping visual experiences. The inclusion of custom catadioptric lenses ensures exceptional sharpness and clarity, elevating the immersive nature of AR and VR content. Additionally, Apple provides Zeiss Optical Inserts for users who require vision correction, guaranteeing optimal visual fidelity and precise eye tracking accuracy.
Powering the Vision Pro is Apple's custom dual-core M2 chipset, complemented by the new R1 chip. This formidable combination processes data from 12 cameras, five sensors, and six microphones, delivering seamless and accurate content rendering. The R1 chip enables real-time streaming of images to the displays, achieving an impressive response time of just 12 milliseconds. With an external high-performance battery pack, the Vision Pro provides two hours of untethered usage or can be used continuously when plugged in.
Apple's visionOS operating system facilitates effortless navigation through the Vision Pro's intuitive user interface. Gone are the physical controllers, as users can interact with the device using their eyes, hands, and voice. Browsing through apps, selecting options, and scrolling can be accomplished with simple gestures. The eye-tracking technology, known as EyeSight, offers a unique feature that makes the device appear transparent when interacting with others, providing visual cues to indicate the user's availability.
The Vision Pro features a dedicated App Store within the visionOS ecosystem, granting access to a vast array of iPhone and iPad apps that are seamlessly compatible with the spatial computing capabilities of the headset. The device allows for immersive FaceTime calls with life-sized tiles displaying all participants. The inclusion of Spatial Audio enhances the communication experience, making it feel as if participants are speaking from their actual positions.
Equipped with Apple's first-ever 3D camera, the Vision Pro empowers users to capture, relive, and immerse themselves in their favorite memories. By accessing the iCloud photo library, users can view photos and videos at a life-size scale, creating an unparalleled sense of presence. Panoramic shots taken on iPhones can be experienced in a wraparound manner, transporting users to the very location where the image was captured.
Apple prioritizes comfort and personalization with the Vision Pro's design. The device seamlessly integrates glass into a custom aluminum alloy frame, curving around the user's face. A modular system allows for a tailored fit, with a soft textile Light Seal and flexible straps ensuring a precise and comfortable user experience. The interchangeable Head Band offers easy customization, providing cushioning, breathability, and stretch.
The Apple Vision Pro will initially launch exclusively in the United States early next year, with availability expanding to other countries in 2024. Priced at $3,499 (RM16,016), this pioneering spatial computer represents a significant step forward in the realm of AR and VR technology.
Pokdepinion: Apple's unveiling of the Vision Pro marks a groundbreaking achievement in spatial computing. By combining AR and VR capabilities with cutting-edge hardware and an intuitive user interface, Apple is set to redefine the way we interact with digital content. With its immersive display, advanced optics, seamless integration, and unparalleled comfort, the Vision Pro heralds a new era of augmented reality experiences.