New TV Features That Will Make It Worth Buying in 2020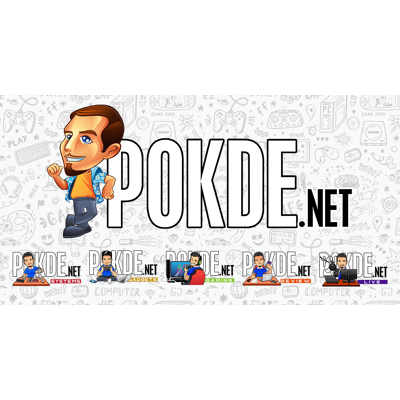 We are spoiled for choices when it comes to TV in today's world. They have evolved massively over the years with a slew of features that make them competitive enough against monitors. If you're aiming to get a new TV this year, here's a list of new TV features that will make it worth buying in 2020.
Growing FreeSync / G-SYNC Support
One of the biggest arguments when it comes to comparing TV and monitors is adaptive sync support. For monitors, FreeSync and G-SYNC are available on a wide number of monitors whereas for TVs, very few have them. Moreover, only the premium TV offerings have them so you have to spend more for the feature.
As of this year, both FreeSync and G-SYNC support is becoming available in more TVs. LG is working to offer more TVs with G-SYNC support while Samsung already has FreeSync support on a number of their TVs.
Sony may also be working towards having a number of models with FreeSync, especially given the hardware that's rocking the upcoming PS5. TCL has official plans to add the feature in their TV lineup in a bid to improve gaming experience, which also includes a partnership with THX.
This may not seem like much but one particular reason there will be an increase in support for adaptive sync technology is because manufacturers will be looking to push a new HDMI standard. That standard is none other than…
HDMI 2.1
A new standard that's being pushed now is HDMI 2.1. While it's still not available in many TV models, that number is only going to increase starting 2020. This isn't just a simple upgrade that people won't notice as there are a number of useful benefits.
This includes variable refresh rate, auto low-latency mode (ALLM), enhanced audio return channel (eARC), Dynamic HDR, and Quick Frame Transport. All of these features are designed to vastly improve gaming experience on TV with features typically reserved for PC gamers on monitors.
TVs aren't something we buy only to use for a year or two. For most of us, it's something we'll use for a long time. If futureproofing is your priority, HDMI 2.1 is definitely the most important feature to keep your eyes out in 2020.
Enhance Audio Return Channel (eARC)
Enhanced audio return channel (eARC), as well as its predecessor ARC, may not be something familiar to many of you. It's essentially an easy way for you to connect speakers to your TV for high-quality audio via HDMI. eARC will step up the audio game even further.
At present, ARC has some limitations as manufacturers do not have a standard protocol to follow. As such, you can't assume that an ARC-supported device has support for DTS or 5.1 Dolby Digital. Furthermore, ARC doesn't allow you to bitstream full high-quality codecs such as Dolby TrueHD or DTS-HD Master Audio.
This is where eARC steps in. You have the convenience that comes with ARC but with all the limitations gone. Powering up your TV will automatically mean powering up the eARC-compatible speakers and it can send data up to 37 Mb/s.
For those of you looking to improve your home audio experience and also add a touch of convenience, eARC is something you need to look into. It can turn your viewing / gaming experience from good to great.
More Affordable OLED TV Choices
After years of being in the market, plenty of consumers have grown familiar with OLED panels. From pixel shut-off for the truest blacks to being energy-efficient, it's one that's worth targeting. However, it's also one that is out of reach for many due to the sheer price of OLED TVs.
Like any TV technology, prices are only expected to go down as time goes by. An analyst from IHS Markit has mentioned that changes in the OLED manufacturing process will make it more viable for mass production and lower prices for OLED TVs. Production costs could go down as much as 25%.
Two particular models we can look forward to with a more affordable price this year is the 48-inch Sony A9G 4K OLED TV and the 48-inch LG CX-series TV. For both models, the cheapest one is usually the 55-inch variant but with this, there will be options for a 4K OLED TV that's easier to stomach.
In conclusion, if you're looking to buy a new TV, I would recommend you to get the 2020 TV models instead of getting last year's one. The new features will make it worth the wait, especially in the long run.
Speaking of new TV features in 2020, we recently reviewed the Sony A8F 4K OLED TV. Check out our review by clicking right here.