Review
ASUS ZenFone 4 Max Pro (ZC554KL) Review – Maximum battery, minimum everything else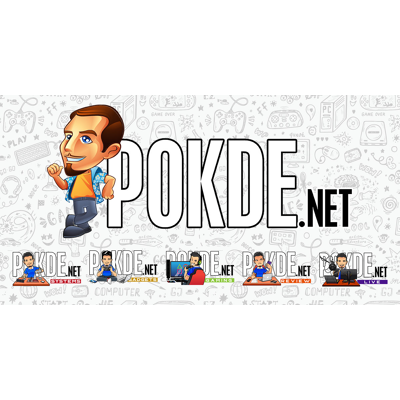 Positives
+ Battery life is fantastic
+ Slightly thicker metal body makes the device more
comfortable to hold
+ ZenUI 4.0 is clean and easy to use, with minimal bloatware
+ Great for selfies
+ Fast charging is a welcome feature
+ Power management is superb
+ Speakers are relatively loud
+ Supports Dual SIM and a microSD
+ Headphone jack
Negatives
- 720p screen
- Dual camera setup is slightly disappointing
- Wide-angle not well thought through
- No laser autofocus
- Could do with a RM100 shaved off its retail price
- IT HAS A 720P DISPLAY
Introduction
We got our hands on one of ASUS' brand new device from their recently launched ASUS ZenFone 4 line, the ASUS ZenFone 4 Max Pro. The third iteration of the Max series, which is known for their big and long lasting batteries, the ASUS ZenFone 4 Max Pro upped the game a little bit compared to its predecessors by including a much bigger battery and introducing a brand new dual rear camera setup.
So how does the ASUS ZenFone 4 Max Pro fare you might ask? We took it for a spin for a few and here's what we think.
Unboxing the ASUS ZenFone 4 Max Pro
The box the ASUS ZenFone 4 Max Pro comes in is pretty much a standard box with the top featuring the phone itself and a sticker at the bottom left corner that says "Pro" which indicates that this the Pro version of the ASUS ZenFone 4 Max. One thing to note is that the box of our ZenFone 4 Max Pro unit isn't the finalised design so the retail version might sport a different design. At the back you'll find the device's necessary specs together with some bar codes and what not.
ASUS provided a lot of accessories this time around, which was unexpected considering past ZenFone models only came shipped with just a charger and USB cable. the ZenFone 4 Max Pro comes together with a pair of earphones (something I missed when I reviewed the ASUS ZenFone 3 Max (ZC553KL) earlier this year) and some replacement ear tips.
Apart from the earphones, the other things included are the usual paperwork, an OTG cable for reverse charging other devices, a SIM card ejector, a silicone phone case, micro USB cable and a charger. The ASUS ZenFone 4 Max Pro has fast charging capabilities which can you three hours worth of power with just a 15 minute charge, but only if you use the charger and micro USB cable provided.
Appearance
The ASUS ZenFone 4 Max Pro looks very similar to its predecessor with some minor differences here and there. For one, it has a home button on the bottom front of the device that doubles as a fingerprint reader. No rear fingerprint scanner here. Secondly, ASUS ZenFone 4 Max Pro features a 16MP front camera on the right side of the receiver together with a brand new LED softlight flash. Also, it is slightly thicker than the older ASUS ZenFone 3 Max.
At the back you'll find a new dual camera setup positioned at the top left corner of the device with a single LED flash right next to it. As mentioned before, ASUS decided to move the fingerprint sensor from the back to the front of the device, with the ASUS logo now occupying the space where the fingerprint scanner used to be.
The top of the device has just the 3.5mm headphone jack and a microphone while at the bottom you'll find the micro USB port and two speakers grilles on the right and left of it. Audio output is only through the right speaker grille though, with the other one just for show.
On the sides you will find a volume rocker and the power/lock button, both side buttons sporting ASUS' signature concentric design. On the left side of the device you'll find the embedded SIM card tray, with can hold two nano SIMs cards and a micro SD.
ASUS ZenFone 4 Max Pro (ZC554KL) Specifications
Here are the detailed specifications for the ASUS ZenFone 4 Max Pro:
Model
ASUS ZenFone 4 Max Pro (ZC554KL)
CPU
Qualcomm Snapdragon 430 Octa-core 1.4GHz, 64-bit, 28nm
GPU
Adreno 505
RAM / Storage
3GB / 32GB
Rear Camera 1
16MP, Omnivision 16880, 1.12μm, f/2.0, 25mm focal length, 80° field of view
Rear Camera 2
5MP, Omnivision 5675, 1.12μm, f/2.2, 18mm focal length, 120° field of view
Front Camera
16MP, Omnivision 16880, 1.0μm, f/2.0, 26mm focal length, 80° field of view
Display
5.5″ HD (1280 x 720) IPS LCD, 400 nits
Wireless
Integrated 802.11b/g/n 2.4GHz, Wi-Fi Direct
Connectivity
Bluetooth 4.1
Micro USB 2.0 (with OTG support)
0.3s fingerprint sensor
SIM and Expansion
Dual nano SIM with LTE + dedicated SD card (up to 2TB)
Battery
5000mAh
Audio
Speaker with PMIC internal amplifier, dual mic system
Colors
Rose Pink
Sunlight Gold
Deepsea Black
Price
RM1099
Performance
Under the hood the ZenFone 4 Max Pro houses a pretty basic octa-core Snapdragon 430 so don't expect any high end performance results from the device. Not sure exactly why ASUS didn't just go with a Snapdragon 625 like the on found on the ZenFone 4 Selfie Pro but I think it's more to keeping costs low than anything else.
Anyway here are the benchmark results I got from the device.
It's interesting to see that the ZenFone 4 Max Pro scored less than the than the ASUS ZenFone 3 Laser and the Wiko Ufeel Prime, both sporting the same chipset.
The Max Pro fared much better than the other Snapdragon 430 devices in Geekbench, coming out tops but still lagging way behind Samsung A7 and the Honor 6x.
The Max Pro's performance was very good in 3DMark, especially when you compare them with the ZenFone 3 Laser and the Wiko Ufeel Prime which uses the same chipset.
The ZenFone 4 Max Pro's PCMark score ain't too shabby either. Slightly behind the Samsung A7 and way ahead of its Sqanpdragon 430 powered brethren.
Now on to the battery test. This is where the ASUS ZenFone 4 Max Pro shines since it is marketed as a phone with superior battery life compared to the other smartphones out there and i'm happy to report that the Max Pro did outstandingly well. Sure it's ways behind the ASUS ZenFone 3 Zoom, which, keep in mind has a superior and more energy efficient chipset but the fact of the matter is, the Max Pro managed a whopping 13 hours of screen on time. With normal to heavy use I managed to go through close to two whole days without charging the device.
User Experience
As mentioned before, the ASUS ZenFone 4 Max Pro supports two nano SIM cards and a separate micro SD. This is good because with the ASUS ZenFone 4 Max Pro you don't have to sacrifice your second SIM just to add extra memory, especially when most other phones opt for hybrid SIM card trays including the ASUS ZenFone 4 Selfie Pro.
The added thickness of the Max Pro makes the device very comfortable to hold. Unlike its predecessor which oftentimes became a little too slippery due its thin profile, this one feels very solid and one can confidently hold it securely.
The fingerprint sensor on the ZenFone 4 Max Pro is faster than the one found on its predecessor, though not by much. It still feels a little sluggish and inaccurate at times. Also the placement of the sensor felt a little awkward for me sometimes. Coming off the ZenFone 3 Max which had the fingerprint sensor on the back, it took some getting used to until I was completely comfortable with it being at the front of the device. Even then I still found myself groping the back of the device to unlock the device.
Like previous models in the ZenFone Max series, this one features a reverse charging capability via an OTG cable which turns your phone into an emergency powerbank.
I've always been a fan of ASUS' ZenUI and I really like the new ZenUI 4.0. I like how clean it looks and how simple everything's become. No more irksome bloatware taking up space on your phone, something ASUS was notorious for back in the day. There are still some ASUS apps pre-installed however but those can be easily uninstalled if need be. Don't underestimate its simple looks though, underneath there are tonnes of customisation options for you to choose from to suit your needs.
The ASUS ZenFone 4 Max Pro has a 5.5 inch LCD display which is nice and bright but I cannot for the life of me forgive ASUS for giving this device a 720p display. Ok sure it might help with energy conservation and yeah sure some people might say that a FHD and an HD display are practically indistinguishable with a screen this size. No. A 720p device belongs on a device that you use to introduce your children to the world of technology with, not for a device of this calibre, at this day and age. Get it together ASUS.
Seems like everyone including their grandmother is jumping on the "dual rear camera setup" bandwagon nowadays and the ZenFone 4 Max Pro is no different. The Max Pro features a 16MP f/2.0 rear shooter partnered with a 5MP wide-angle camera. The dual cameras have a slight bump on the back that can be quickly remedied by slapping on the silicon case provided. Also, they've streamlined the camera UI to look more polished and less cluttered than previous versions. The main 16MP rear camera takes decent looking pictures in well lit environments and does okay in low light conditions with minimal noise. It is what you would expect from an ASUS device's camera.
This time however ASUS omitted the laser auto focus that has been prevalent throughout most of the ZenFone 3 line last year. Which is a shame though. I have to admit that I took the laser auto focus a little for granted because now when I take shots using the Max Pro, the time to it took to focus on something is quite noticeable long. And in some cases, it just wouldn't focus.
Furthermore the whole idea of the 5MP wide-angle camera ASUS put on this device might have looked good on paper but in actuality felt very forced and tacked on. At times when I was taking pictures with it, it felt like it was there simply to capitalize on the dual camera hype without being given much thought. The pictures I took using the wide-angle lens camera looked outright ugly 80% of the time. The resolution is too small for the details to pop out and the field of view isn't wide enough for the pictures to look stylish enough to warrant such angles. Well, at least it doesn't just shoot monochrome.
Check out the pictures I took using the ASUS ZenFone 4 Max Pro. There are a few pictures I took where one is using the main lens and the other using the wide-angle lens.
The 16MP front facing camera on the other hand takes very good and clear pictures. It has your usual beauty mode, auto focus and an LED flash. Check out the pictures I took below.
The main selling point of the Max Pro is its battery life and boy does it deliver that in spades. It is definitely by far the best feature of the device. This isn't down to just the huge battery size though as ASUS has implemented a tonne of power saving features such as the always reliable Power Master and Mobile Manager apps. It can go through two or more days (depending on your usage) without having the need to charge the device pretty effortlessly.
One of the battery saving features which I found pretty interesting and extremely useful is when you're taking time lapse videos. Shooting time lapse videos can be pretty power consuming so to combat this the Max Pro has a power saving mode (which you can toggle on and off) that dims your phone's screen brightness and puts the device into airplane mode, basically turning everything else that can eat through your battery life and focusing all power on the time lapse video shoot.

Conclusion
I gotta admit I was a little underwhelmed with the ASUS ZenFone 4 Max Pro. Not because it's a terrible device, far from it. The device does its job splendidly as intended, evident in its long af battery life. However, as a sequel to the ever popular ZenFone 3 Max (ZC553Kl) which was leaps and bounds better than its predecessors, the ASUS ZenFone 4 Max Pro stumbles a bit with some strange omissions and a dual camera concept that seemed a little half cocked.
The ZenFone 4 Max Pro (ZC554KL) is perfect for users who would want a long lasting device and an affordable dual camera phone. However those who are looking for more firepower in terms of performance might have to look elsewhere.