[LEAKED] iPhone X Destroyed Android Phones in Benchmark? Scored Higher Than Macbook Pro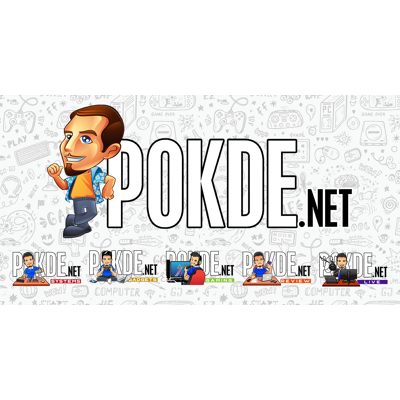 An alleged leak shows that the recently unveiled Apple iPhone X destroyed a number of Android smartphones in benchmark scores. It's really powerful.
iPhone X Destroyed Android Phones in Benchmark?
The Apple iPhone X was recently unveiled over at the Apple Keynote Speech at the Steve Jobs Theater. Some were amazed by it, others not so much. Despite all the explanations given, we never really got to know how powerful it truly is.
Well, an alleged leaked showed a mysterious "iPhone 10.5" showing up on Geekbench's catalog and it showed speeds that are way faster than any current generation Android device.
For comparison, a quick search of the most powerful Android devices shows they only managed to achieve about half of those numbers:
Samsung Galaxy S8:  2024 single, 6279 multi
OnePlus 5: 1932 single, 6495 multi
Huawei P10: 1865 single, 5973 multi
#iPhoneX spotted on GFXBench.https://t.co/lSPKKfAX5i#AppleEvent pic.twitter.com/CHTy9TLf87

— Kid Pool (@KidPoolDead) September 12, 2017

But it's not just smartphones; the iPhone X even matches or surpasses some of Apple's own tablets and laptops. For example:
iPad Pro 10.5-inch: 3558 single, 9133 multi
MacBook Air (2017): 3126 single, 5935 multi
MacBook Pro 13-inch (Mid-2017): 4036 single, 8869 multi
In an unsurprising outcome, the iPhone X managed to beat last year's iPhone 7, which scored a 1825 on the single core test and a 3118 on the multi-core one. Granted, benchmarks aren't everything, but it's not like we expect the iPhone X to perform poorly despite good benchmarks.
This test also seems to confirm recent leaks that Apple is increasing the core count from two to six with a new A11 chip. Two of the cores are meant to do the bulk of intensive processing, while the other four are high efficiency cores dedicated to low-power tasks.
So yeah, Apple's apparently built a smartphone that's faster than a 2017 laptop, at least by GeekBench's metrics. If it is actually true, it's amazing how powerful our phones have become. For now, take this information with a grain of salt.
Source: The Next Web / @KidPoolDead
Pokdepinion: If the benchmark is true, that is some crazy amount of firepower being packed inside the Apple iPhone X. I mean, I know the AR stuff they showed over at the keynote speech required quite a bit of power, but I didn't expect it to be this much. Let's see how it fares in our usual benchmark suite when we get our hands on the device ;)