Get Rid of Annoying Ads On Your Phone With These Quick and Easy Steps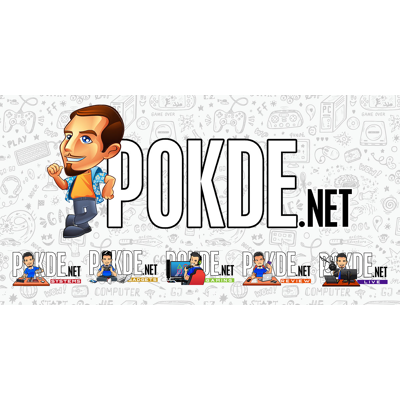 Let's face it, no one really likes ads especially the ones that pop up on your devices. Not only do we have to contend with ads popping on our apps and social media but also ads that are embedded in some phones. We understand that these companies are just doing that to maximise their revenue. Fortunately, there are ways to get around this and disable those ads. You don't have to do crazy things like hack your phone either.
Here's how you can disable ads from your phone.
Disable Google Chrome Ads and Pop Ups
You can try some of these steps to disable ads from other parts of your phone namely your phone's browser. Unless you're using something like Opera or Adblock browser that have ad blocking features built-in. If you mostly Google Chrome as your main browser (like I do) then you'll know that the app can get pretty heavy with the pop up ads and such. Here are a few ways to get rid of or at least most of the ads on Chrome.
Step 1: Navigate to Setttings on Chrome and select Site Settings.
Step 2: Go to Ads and Pop-ups and Redirects sections and uncheck them.
Enable Data Saving On Chrome With Lite Mode
Lite Mode on Google Chrome is mainly used for one thing and that is to reduce the data you use when you browse. This is achieved by compressing websites through Google's servers before Chrome loads them on your device. Furthermore, due to the compression, Lite Mode actually helps in omitting certain ads from pages that you visit. All you have to do to get to Lite Mode is to toggle Lite mode in Google Chrome's settings.
ColorOS/realme UI
This will work for nearly all phones that run either ColorOS or realme UI. Just follow these simple steps below.
Step 1: Go to the Settings on your phone.
Step 2: Search for Additional Settings and tap on that.
Step 3: Uncheck the Get Recommendations option.
MIUI
Now for phones that use MIUI there a few extra steps you have to go through in order to disable some of their ads. This is because that MIUI has ads on different sections of the phone. At the core however, it's pretty much like what we did with the ColorOS/realme UI. Here's how to do it.
Disable MSA (MIUI System Ads)
Step 1: Enter the Settings to your device.
Step 2: Navigate to the Passwords & Security section.
Step 3: Uncheck the MSA option. There will be a notice that pops up when you do so but don't worry about it. Just tap on revoke once the countdown ends.
Disable Personalised MIUI Ads
Step 1: Go to Settings on your MIUI device and tap on Passwords & Security. (If you're already there right after disabling MSA then you can just skip this step).
Step 2: Tap on the Privacy section.
Step 3: Then tap on Ad Services.
Step 4: Uncheck Personalised Ad Recommendations.
Disable Ads on MIUI Stock Apps
Now for the record we know that MIUI comes with a lot of their own stock apps such as File Manager, Mi Video, Mi Music and so forth. Some might see them as an annoyance but in my honest opinion, I like most of them and I tend to just rely on these stock apps. Here's how to disable the ads from the stock apps.
Step 1: Go in any of the MIUI stock apps and click on Settings.
Step 2: Tap on the About section.
Step 3: Uncheck Recommendations.
And there's that. Pretty simple if you ask me. Hope these steps will help you in your quest for an ad-free phone experience. If you need more help we recently shared steps for you to disable YouTube Premium's pop up ads. Check it out right here.