[IFA 2019] There are two Kirin 990 variants just a bit too different for our liking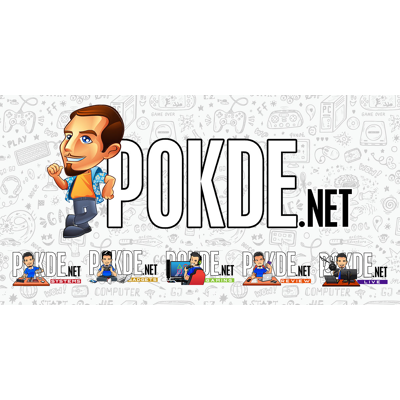 HUAWEI's upcoming Kirin 990 chipset is quite a highly anticipated one. The Kirin 980 is pretty much obliterated by 2019 flagship smartphone processors from the competition, so the Kirin 990 is definitely what HUAWEI needs to level the playing field.
World's first integrated dual-mode 5G modem
HUAWEI is not the first to the gate with a integrated 5G modem in their Kirin 990 5G chipset. Samsung managed to bag that honor with the curiously named Exynos 980. But they are the first to integrate a dual-mode 5G modem, capable of supporting both non-standalone (NSA) and standalone (SA) modes as well as older 4G TDD/FDD full frequency bands.
Better efficiency, better performance
In addition to the integrated 5G modem, the Kirin 990 5G also sees some impressive advancement in the CPU and GPU. Thanks to the 7nm+ EUV process by TSMC, HUAWEI clocks two Cortex A76-based cores up to 2.86 GHz. HUAWEI is adopting a 2+2+4 configuration for the cores, with a total of four "big" cores based on the Cortex-A76 architecture, and four Cortex-A55 "LITTLE" cores. HUAWEI calls their CPU cores "Cortex-A76 based" because they have optimized it with something they are calling SmartCache.
They also upgraded the GPU in the Kirin 990 to the Mali-G76 MP16, as compared to the Kirin 980's Mali-G76 MP10. HUAWEI claims that this will offer 6% higher performance and 20% better efficiency than the Snapdragon 855. It's worth noting that Qualcomm claims 15% higher GPU performance with the Snapdragon 855+ though…
More efficient AI processing
Meanwhile on the AI front, the Kirin 990 5G will tout a dual-core NPU based on the Da Vinci architecture, featuring two large NPU core and one tiny NPU core. HUAWEI debuted the new NPU architecture on the Kirin 810, and it does seem pretty impressive. HUAWEI claims that this allows them to lower the power consumption when tackling light AI workloads, to the tune of 24x better efficiency than if there was just big cores.
In addition to an improved NPU, HUAWEI also upgraded the ISP with support for Block Match 3D filtering algorithm, promising a better photography experience with improved noise reduction filters.
But…
Now, the part that's less pretty. The Kirin 990 exists as two different variants, the Kirin 990 5G and the Kirin 990 (non-5G). While you would expect HUAWEI to just use a different modem for the non-5G Kirin 990, that's not exactly the case. It has slower cores, one less big NPU core and is manufactured on an older process.
Here's the Kirin 990 5G stacked against the Kirin 990 and Kirin 980:
Kirin 990 vs Kirin 980 Specs
Kirin 990 5G
Kirin 990 (non-5G)
Kirin 980
CPU
2 x Cortex-A76 @ 2.86 GHz
2 x Cortex-A76 @ 2.36 GHz
4 x Cortex-A55 @ 1.95 GHz
2 x Cortex-A76 @ 2.86 GHz
2 x Cortex-A76 @ 2.09 GHz
4 x Cortex-A55 @ 1.86 GHz
2 x Cortex-A76 @ 2.6 GHz
2 x Cortex-A76 @ 1.92 GHz
4 x Cortex-A55 @ 1.80 GHz
GPU
Mali-G76MP16 @ 700 MHz
Mali-G76MP16 @ 700 MHz
Mali-G76MP10 @ 720 MHz
NPU
2 big + 1 small (Da Vinci architecture)
1 big + 1 small (Da Vinci architecture)
2 core (Cambricon)
Modem
Balong 5G
4G
4G
Process node
TSMC 7nm+ EUV
TSMC 7nm
TSMC 7nm
Offering the Kirin 990 in two variants is entirely fine, but I do wish that HUAWEI didn't nerf the non-5G Kirin 990 with slower CPU cores, a lesser NPU and an older process node. Given the uptake of 5G, we might very possibly be getting the Kirin 990 (non-5G) here in Malaysia, and it will suck to get the short end of the stick.
What do you think?
Pokdepinion: I do hope there will a HUAWEI Mate 30 featuring the Kirin 990 5G here in Malaysia.