[IFA 2019] How Lenovo Premium Care Goes Beyond Your Warranty to Help You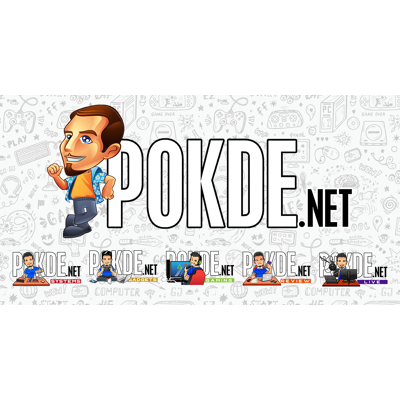 How Lenovo Premium Care Goes Beyond Your Warranty to Help You
At IFA 2019 in Berlin, there were plenty of new announcement made by Lenovo. One of the things that didn't receive as much attention at the show was Lenovo Premium Care. This industry-first initiative for aftersales support is said to be expanding to 25 new markets to further ensure customer care service for more users globally.
However, have you find yourself thinking what Lenovo Premium Care is about and how it can benefit you as a consumer? Let's take a look at what it offers and how it goes beyond your warranty to help you in your time of need.
What is Lenovo Premium Care?
Lenovo Premium Care is a hassle-free customer support service designed for Lenovo PC customers. Whether the issue is software or hardware and even if it goes outside of the standard warranty, you can easily get help for that.
You can easily get help directly from professional technicians via call, email, or online chat 24 hours a day, 7 days a week. Here are a list of perks you will get when you upgrade your Standard Limited Warranty to Lenovo's Premium Care:
24/7 Phone Support: Customers who upgrade to the Lenovo Premium Care service over Lenovo's Standard Limited Warranty will be able to address any of their technical issues over the phone through the Lenovo Premium Care Call Centre any time of the day as the service is a 24 hour service, including public holidays.
Extended Field Response:  For on-site technical support on the other hand, technicians are available nationwide on weekdays, excluding weekends and public holidays from 9am to 9pm.
Lenovo Vantage: Lenovo Vantage is a desktop application Lenovo Premium Care customers can download through the Microsoft Store. By using Lenovo Vantage, customers can personalize your Lenovo PC's settings, improve your WiFi security, update your drivers, run device diagnostics, identify the system serial number and product number as well as request support and many more.
Box to Boot Support: Technicians can help to provide assistance such as setting up Internet browsers, installing software and ensuring the operating system is compatible and perform necessary software updates.
Annual PC Health Check: The service consists of a series of detailed checks with Lenovo's tune-up tool, optimizing operating systems, calibrate memory management and other critical updates that customers may not consistently do on their own.
The pricing for the service will vary depending on your region. You should contact your local Lenovo customer support or head to an official retailer for specific details.
If you're based in Malaysia and you would like to know the price for the service, click right here.
Lenovo Premium Care is already available in Asia Pacific, North America, UK, Italy, France and other countries. It is expected to expand to 36 total geographic markets by end of 2019. This includes Germany, Austria, Switzerland, Spain, Portugal, Sweden, Norway, Israel, Czech Republic, Slovakia, and Denmark. For more details, click right here.