This New Micron Component Will Further Boost 5G Smartphone Battery Life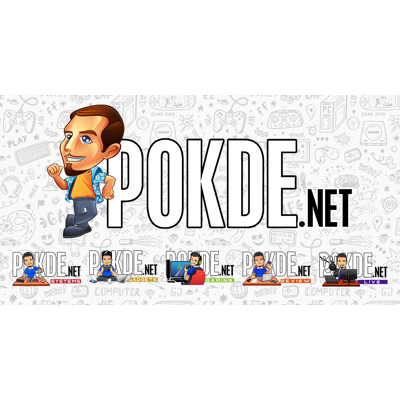 The folks over at Micron have started sampling the industry's first universal flash storage (UFS) multichip package (uMCP) with low-power DDR5 (LPDDR5) DRAM. This particular uMCP will provide high-density and low-power storage for slim and compact midrange smartphone designs.
This new Micron uMCP, known as the Micron uMCP5 package, combines low-power DRAM with NAND and an onboard controller, using about 40% less space than a two-chip solution. This allows it to save power, reduce memory footprint, and enable smaller yet more agile smartphone designs.
Specifically, the new Micron uMCP5 package utilizes advanced 1y nm DRAM process technology along with the world's smallest 512GB 96L 3D NAND die. The 297-ball grid array package supports dual-channel LPDDR5 up to 6,400 Mbps, which is a 50% performance increase of its predecessor. It also provides the highest storage and memory density in uMCP form factor today, at 256GB and 12GB respectively.
Dr. Raj Talluri, Senior Vice President and General Manager at Micron, said:
Featuring the latest LPDRAM and UFS interface, this first-in-the-industry packaging solution offers a 50% increase in memory and storage bandwidth while reducing power. Our new uMCP5 package enables midrange 5G smartphones to operate with the ultra-low latency response times and low power modes necessary to support flagship smartphone features such as multiple high-resolution cameras, multiplayer gaming and AR / VR applications.
What's the Point of the Micron uMCP5 Package?
Some of you may be wondering what's the point of having this. Simply put, the new Micron uMCP5 package meets the standards demanded by 5G networks for higher memory performance and lower energy consumption. With 5G networks being deployed globally at scale this year, the package is ideal for 5G smartphone makers so their products can process data at peak speeds (up to 6.4 Gbps), which is critical for preventing data-processing bottlenecks.
The Micron uMCP5 is now available for immediately sampling for their partners, so we may just hear more smartphones utilizing this in 2020. We'll be reporting more on this as soon as information becomes available.
Pokdepinion: Interesting in "theory", but I would like to see its applied performance with my own eyes.