Review
OPPO R9s review — Faster. Better. Clearer?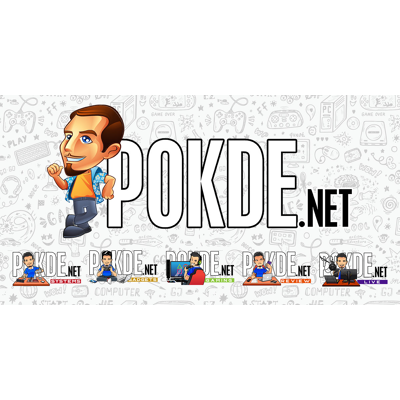 Positives
+ Nice packaging, included VOOC charger
+ Refreshing "six-string" antenna design
+ Snapdragon 625 delivers decent performance, great battery life
+ VOOC charges up the 3010 mAh battery in less than an hour!
+ Solid build
+ One of the fastest fingerprint sensors around
+ Simple camera UI
+ Decent image quality, fast focusing
+ 5.5" 1080p AMOLED display is sharp with vivid colors
Negatives
- Included earphones is laughable
- Hybrid dual-SIM tray instead of true dual-SIM + microSD tray
- ColorOS 3.0 is looking dated; Android 6.0 Marshmallow too
- Image processing could use some work
- Priced higher than other devices with the Snapdragon 625
OPPO launched the OPPO F1s with an impressive 16MP selfie camera for selfie fanatics last year. This year, we have the OPPO R9s, which has a new focus on the rear camera, upgrading the rear camera to a 16MP Sony IMX398 sensor with Dual PDAF autofocus, while keeping the 16MP front camera too for some serious camera performance on both ends. How does it perform? Well, let's find out.
Unboxing
On the outside, the OPPO R9s's packaging is pretty standard, with a sleeve with all the product information and product image over a clean white box.
The innards are a little more interesting. While I am used to seeing the smartphone placed in a tray that you can see as soon as you open the package, the OPPO R9s makes better use of the space, by making the tray a box too, where they stuffed the included soft case and documentation. Included cases are really nice to see as they help protect your device from day one, and I really do hope more manufacturers will follow this trend.
The entire package laid out here. Pretty standard stuff. You get a quick guide, some important information guide, the device, some cheap looking earphones packaged really fancily and the charger, which definitely deserves highlighting. I really like the cable management for the cable using two plastic tabs, as it definitely beats the usual plastic wrapper.
Unlike most devices which come with 10W chargers or god forbid, 5W ones, the OPPO R9s came with a 20W one! This is their VOOC charger, which is OPPO's proprietary fast charging technology. They have a nice list of technical jargon that have a singular aim: to give you fast and safe fast charging.
Even the cable is different from a standard microUSB one. This cable comes with more pins, used for relaying information between the charger and the device as well as to deliver the larger amount of power safely. And yet, the OPPO R9s supports charging over your usual microUSB cable, but you won't get to enjoy the fast charging capabilities. It is great that OPPO didn't just decide to force their users to only use their proprietary cables. If I were to complain. it would be that OPPO has not revised their VOOC standard to support the newer USB Type-C standard, which is actually capable of delivering enough power to feed a MacBook.
Appearance
From the front, the OPPO R9s is almost indistinguishable from the OPPO F1s. The 5.5″ display dominates much of the front, with the home button which doubles as a fingerprint sensor with a golden frame taking up the lower bezel, while the top bezel is home to the proximity sensor, ambient light sensor and also the front camera.
OPPO has gone for a very clean back, with the "six-string" antenna lines cutting across the all-metal back of the OPPO R9s. The camera and LED flash finds their home in the upper left corner. OPPO has made a great deal about their fine 0.33mm antenna line design, which to be honest is quite refreshing when compared to the chrome bands that several manufacturers have defaulted to recently.
It's busy on the bottom edge of the OPPO R9s. You get the 3.5mm jack which has thankfully not been thrown away in a fit of courage, the primary microphone hole, microUSB port flanked by two screws and the loudspeaker. You can also see how the lines taper off at the side, a tiny detail that you might not even notice until you look closely, but shows that OPPO did put some effort into making a pretty device.
The right side of the device (when looking at the screen) is home to the power button and the SIM tray, while the volume buttons are over on the other side. The OPPO R9s has a very unique to its sides, with the back not smoothly curving into the sides, instead meeting it at an angle.
Specifications
CPU:
Qualcomm Snapdragon 625 (8 x A53 @ 2.0 GHz), Adreno 506 @ 650 MHz
RAM
4GB
Display:
5.5″, FHD (1080p) AMOLED display
Storage:
64GB internal (expandable with microSD up to 256GB)
Camera:
16MP f/1.7, 1/2.8″ Sony IMX398, Dual PDAF, single LED flash
16MP f/2.0,
OS:
ColorOS 3.0, based on Android 6.0
Connectivity:
WiFi 802.11 a/b/g/n/ac (2.4/5 GHz)
Bluetooth 4.1
SIM:
nanoSIM (dual SIM support, one nanoSIM slot doubles as microSD slot)
Battery:
3010 mAh (non-removable)
Performance
Packing a Qualcomm Snapdragon 625, I am glad that OPPO didn't decide to pack the OPPO R9s with a Mediatek MTK6750. In case you didn't know, the Snapdragon 625 is based on the 14nm FinFET manufacturing process, promising better efficiency and lower operating temperatures. Also, thanks to this new process, Qualcomm got all the A53 cores to hit 2.0 GHz without any major drawbacks, quite a feat when you are dealing with eight of them. So now that we know the OPPO R9s has a good SoC, let's take a look at the numbers.
In Antutu, the OPPO R9s bests the ASUS ZenFone 3, which also packs a Snapdragon 625. However it is still quite some way from the Snapdragon 652 devices. Scoring nearly 66 000, the OPPO R9s's Snapdragon 625 is decidedly a mid-range device. It definitely beats having a MTK6750 like the OPPO F1s has though, which doesn't make it into our comparison chart.
3DMark tests the GPU performance of the devices, where the OPPO R9s comes in just below the ASUS ZenFone 3. Judging from the scores, you will be able to play most recent games fluidly.
The OPPO R9s scores slightly below the ASUS ZenFone 3 in single-core, while it scores a lot lower in the multi-core segment. Still, this could be due to some optimization issue with the OPPO R9s, as it is very unusual for devices with the same SoC to score so differently.
In PCMark, the OPPO R9s does pretty decently. Once again, it scores lower than the ZenFone 3, which is no surprise after finding it scoring so much lower in the multi-core segment in Geekbench. We have found that PCMark prefers devices with higher multi-core scores, which probably explains why the ZenFone 3 is so much higher up in the chart despite sporting the same SoC.
Battery life is pretty stellar, as expected from a device with the Snapdragon 625. With nearly 19 hours away from the plug, the OPPO R9s notched up more than 5 and a half hours of screen on time before hitting my usual cut-off point of 15% battery remaining. This was with use of WiFi and also LTE when I was out, music playing over Bluetooth, and excessive use of Facebook and Whatsapp. Whittling it down to 10% took another 30 minutes, and it was really time to start recharging it up to take a look at how fast the VOOC flash charging technology system can feed the 3010 mAh battery in the OPPO R9s. It was fully charged in less than an hour, which is really impressive in my book as I can forget about charging the OPPO R9s overnight and just plug it in before I get ready for the day, and have it fully charged before I am done. OPPO has a whole VOOC ecosystem with VOOC car chargers and VOOC power banks so you can have fast charging anywhere you want, but with the battery life of the OPPO R9s, the car chargers and power banks will most probably not see much use.
User Experience
As pretty standard for current devices, the OPPO R9s goes for a hybrid nanoSIM-microSD slot. This means you get a choice of either expanding the memory, or using two SIM cards, but not both at the same time. Well, if you aren't brave enough to do some modding, that is. It is actually a step back from the OPPO F1s' true dual-SIM functionality.
The 6.58mm thickness places it among the thinner phones I have used, but one which I am confident to use without a case for protection. It has some weight to it, which gives the device a nice solid feel in the hand, and the subtle edge where the back meets the sides digs into my palm very securely.
OPPO packs a solid state fingerprint sensor this time around. The fingerprint sensor is really fast, unlocking the device nearly instantly after I place my thumb on it. The navigation keys are backlit, with the stock Android icons, but sadly the arrangement is inverted, having the back button on the left.
ColorOS 3.0 is OPPO's skin for Android 6.0 Marshmallow. You don't get an app drawer here, as usual for most Chinese devices. Not much has changed from the OPPO F1s's interface, despite the major Android version upgrade. A rather serious annoyance which is the notification shade always defaulting to quick settings first, needing a swipe to the left to view notifications. OPPO, it's called the notification shade for a reason, not the quick settings shade. There should be a setting for it, but looking in the notification and status bar settings reveal nothing. The two-page notification shade is also way outdated, and I hope that they will update it soon to a pull down for notification, pull down more for quick settings one. OPPO has also yet to keep with the times and use more of Google's apps, instead supplying their own renditions of various apps, including a web browser.
Despite a focus on photography, OPPO has forgone adding laser autofocusing systems, RGB sensors or even dual-tone LED flashes, instead going for a very basic camera + single LED flash combo. However this decision could be justified as the OPPO R9s features a 1/2.8″ Sony IMX398 which OPPO claims was developed exclusively for OPPO, sporting Dual PDAF technology which promises 40% faster autofocusing speeds even in low light conditions. The wide f/1.7 aperture also lets the sensor receive up to 60% more light compared to devices with f/2.2 aperture. That's all the technical talk, let's get down to actually using the camera.
The camera UI is simple, offering a big shutter button that you cannot miss, and a row of modes that you can swipe through. Reminds me of a certain fruity smartphone, but I would say imitation is the best form of flattery? You have a full-fledged manual mode, but otherwise there are not that many settings to play around with. The funniest thing is that choosing the "Rectangle" viewfinder gives you a viewfinder with a square view. HDR is very easy to enable, with a very accessible shortcut on the left edge of the UI. You can shoot up to 4K videos, but you have totally no control over the parameters.
Image quality out of the OPPO R9s is good, but not spectacular. Despite being able to use lower ISO settings thanks to the f/1.7 aperture which is larger than what most of its contemporaries sport, loss of details are still noticeable when taking a closer look at the images. Edges can look fuzzy in less than optimal lighting conditions, but that is only noticeable when zooming in, as images are still more than adequate for the great Instagram post you are looking for. Focusing is fast, but could definitely be improved in terms of the accuracy. I had to tap several times to get it to focus on the subject, negating any benefit the fast autofocus offered. These could probably be overcome with software updates to improve the image processing and focusing algorithm though, so I remain hopeful for better performance. The f/1.7 aperture does improve subject isolation, especially when compared to smartphones with smaller apertures. Yet another minor gripe I have with the camera is the lack of an instant HDR mode. It offers an auto HDR mode, but still takes a moment to process the image after pressing the shutter button. The delay isn't that long, but a delay nonetheless. Shooting in lower light might prove an issue despite the wider aperture, as it lacks OIS. You can check out full resolution images on our Flickr.
Speaking of which, the OPPO R9s packs a 5.5″ 1080p AMOLED display, a very welcome upgrade from the 720p display the OPPO F1s sported. Vivid colors, deep blacks and sharp text are all the criteria of a good display, and the OPPO R9s ticks all the right boxes. No complaints here. Sunlight legibility is also good with the display's low reflectivity and good brightness, ensuring you don't have to squint while looking at the display under direct sunlight.
Audio from the mono loudspeaker is very loud at maximum volume, however lacks in details making it not the best way to listen to music to. It is great for alarms and notifications, which is the main use of the loudspeakers anyway. Connecting headphones via the 3.5mm jack allowed me to tune the sound signature with the Dirac HD Sound feature. While better than nothing, it is quite limited, allowing you to tune the bass, baritone, and treble. Turning on Dirac Real HD Sound gave me more bloated bass and better clarity. From what I can hear, it seems like it applies a V-shaped equalizer to the sound. Tweaking it a bit gave me better sound.
Conclusion
The moment of truth. what do we think of the OPPO R9s? Well, for starters, it is a great device. The Snapdragon 625 SoC, VOOC fast charging, 16MP IMX398 camera with Dual PDAF and f/1.7 aperture all come together in a nice sleek 6.58mm thin aluminium body with the unique "six-string" antenna line design, giving us a device that we can truly fall in love with. Software wise, it definitely looks dated, but some might prefer the familiarity of it all. It's pricing may be an issue though. Priced at RM1798, it is priced higher than the other devices packing a Snapdragon 625. With that said, the OPPO R9s is deserving of our Silver Pokdeward, as it is a really quite a nice device, aside from the rather high asking price.