HUAWEI to release a whole array of smart products this 15th November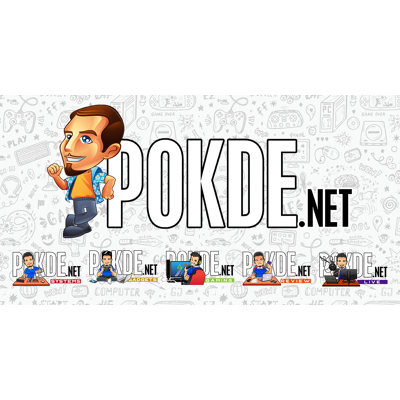 Today HUAWEI brought us on a little tour around their office, introducing their new lineup of products. Instead of the usual smartphones, today we checked out the latest HUAWEI WiFi Q2 Pro networking hardware, FreeBuds 3 earphones, HUAWEI x Gentle Monster Smart Eyewear and the refreshed HUAWEI Matebook 13.
HUAWEI FreeBuds 3
HUAWEI FreeBuds 3 has the honors of being the world's first open-fit earphones with active noise cancelling (ANC). Noise cancellation and an open-fit does seem like a rather weird combination, but it does have its perks. Without ANC, you get to be more aware of your surroundings, but when you turn it on, it reduces the amount of noise that leaks in from the outside, making it comparable to in-ear designs.
The HUAWEI FreeBuds 3 also comes with a cute little case that supports wireless charging as well as wired charging. You can get the HUAWEI FreeBuds 3 for RM729 starting 15th November.
HUAWEI x Gentle Monster Smart Eyewear
HUAWEI x Gentle Monster Smart Eyewear is probably the trendiest way to listen to music. With bone conduction speakers built into the frame of the glasses, you can listen to music without sticking anything into your ears. With smart gestures along the side of the frame, it is as seamless as it gets to navigate a pair of glasses.
It is available in two designs, Jackbye and Eastmoon. Both designs will set you back a cool RM1599.
HUAWEI WiFi Q2 Pro
The HUAWEI WiFi Q2 Pro is a pretty interesting little product. Leveraging HUAWEI's experience in networking, the WiFi Q2 Pro combines both traditional power line communication (PLC) and mesh WiFi to deliver seamless connectivity. It also uses the ground wiring to carry signals, enabling even further range compared to conventional PLC solutions which only make use of the live and neutral wires to transmit the signals. In the event PLC is not viable, it can also fallback to mesh WiFi-only connectivity, for the sake of flexibility in all types of homes.
The WiFi Q2 Pro retails for RM499, and will come with an additional WiFi Q2 Pro satellite worth RM169 while stocks last. As far as I know, the WiFi Q2 Pro is probably the most affordable option when it comes to mesh WiFi, and is definitely worth considering if you have a large house.
HUAWEI Matebook 13
The HUAWEI Matebook 13 is probably the only old product here. They have since refreshed the HUAWEI Matebook 13 with GeForce MX250 GPUs, and that's what we are getting here in Malaysia.
The HUAWEI Matebook 13 with an Intel Core i5 goes for RM3599, while the i7 variant is priced at RM4399. Both variants come with a stylish backpack and Bluetooth mouse worth RM498, once again while stocks last.
In addition to these new products, HUAWEI also announced the HUAWEI Mate30 and Mate30 Pro will be available in stores nationwide starting 15th November, without the need for referral codes or proof of ownership. Priced at RM2799 and RM3899, respectively, the HUAWEI Mate30 smartphones will come with free gifts worth RM588.
The HUAWEI Watch GT2 will also be available starting 15th November priced at RM799 with a free Trendy Strap worth RM69.
Pokdepinion: Well, the HUAWEI WiFi Q2 Pro does seem rather interesting with the ability to use both PLC and mesh WiFi…