Review
Xiaomi Mi Watch Lite Review — Simple Yet Effective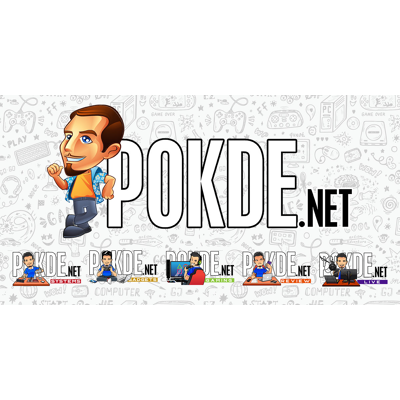 Overview
With the Mi Watch Lite, you'll be getting an easy to use sports tracker and it's also different from its competitor with its square shaped display.
Positives
+ Decent looks
+ Affordable
+ App makes the experience better and easy to use
+ Straightforward features
Negatives
- IPS LCD display might not be everyone's cup of tea
- Limited customization
We take a look at one of Xiaomi's recently launched product in this Xiaomi Mi Watch Lite review. Coming in with what seems like an affordable price tag, will it impress us? Let's find out.
Unboxing
The device itself comes in a nice little black box. Nothing too flashy to say the least.
There's not much items when you pull everything out of the box. The unboxing experience is pretty straightforward. As you can see, you can find the Mi Watch Fit itself, a quick start guide, as well as the watch's charging cable. It's what you'd expect from a package of this size.
Appearance
The Xiaomi Mi Watch Lite comes with a 1.4-inch TFT LCD display. As you can see, we've got our hands on the black version of the watch.
On the back, you can see the contact point to charge it up as well as the heart rate sensor. The strap is made out of rubber and you can change them, should you wish to do so. Lastly, there's a single button at the right hand side of the display, which will allow you to turn it on as well as access its menu settings.
Xiaomi Mi Watch Lite Specifications
Display:
1.4-inch 320 x 320 LCD TFT
Water Resistance:
5ATM (50m)
Features:
Bluetooth 5.0
Heart rate monitoring
Sleep monitoring
Breathing
Notifications
Weather
Flashlight
Music control
Outdoor running
Treadmill
Outdoor cycling
Indoor cycling
Freestyle
Walking
Trekking
Trail run
Pool swimming
Open water swimming
Cricket
Memory:
256MB
Sensors:
PPG, Accelerometer, Gyro, Light sensor, E-Compass, Barometer
Battery:
230mAh
Up to 9 days
Weight:
35g
User Experience
While you may use the Xiaomi Mi Watch Lite on its own, the experience is better if you use the Xiaomi Wear app, which you can download for free on the Google Play Store or Apple App Store.
In the app, you can get a more detailed look of your stats, including your sleeping pattern, heart rate, step count, and calorie loss. If you're planning on getting the watch to track all of these, it is recommended that you install the app.
I noticed that there are times when the watch won't turn on its display when I move my wrist. When it does, there's a bit of a delay before it triggers. This also applies when I'm swiping around with the watch, which is definitely something you should take note of.
The Mi Watch Lite comes with several apps, which is quite common in smart watches these days such as heart rate monitor, weather, breathing, activity, sleeping, flashlight, compass, air pressure, and remote music control. All the tracking features work fine and without any issues. For a person that has trouble sleeping, I really appreciate the sleeping pattern function, which gives me an indication of my sleep quality.
Once you've paired with the app (via your smartphone), you can enable notifications to be shown on your watch. It's certainly useful when you don't want to pull out your device and instead just look at your wrist. Unfortunately, you can't add any additional apps to the watch but considering its price, I might be asking too much from Xiaomi.
By default, there are 5 band displays that you can choose from. If that's not enough for you, there are plenty of options that you can choose from and subsequently download from the app. Personally, I'm already fine with the preset skins but again, it's up to personal preference. At least the option is there to switch.
To be honest, I'm not really a fan of watches. One of the reasons behind it is that the strap is usually made out of rubber. For a guy that sweats a lot, I don't find it comfortable after long hours of wearing one as it usually makes me feel sticky. The good thing is that the strap on the Mi Watch Lite is swappable so if you're the type who sweats a lot, you can change them.
Another thing that I would like to point out is that sometimes, I get worried when I wear this watch to sleep. This is especially the case since the design is a little bulky. You can't help but get the feeling that you'll hit something if you move a lot in your sleep. So you might want to clear anything that's near your sleeping place, just in case.
Battery-wise, Xiaomi has claimed that the Mi Watch Lite can last up to 9 days. In my personal usage however, I find that a day would consume around 25% of the battery life. This means that a full juice would last me roughly four days. While that's not bad, it isn't something that's out of the norm. Of course, you have to take other factors into account such as having message notifications on, which is enabled for me. You could expect a more favorable result should you turn them off.
Conclusion
At the end of the day, the Xiaomi Mi Watch Lite offers reasonable value at RM249. As hinted by its model name, it's doesn't offer full-fledge features of a high end smartwatch.
If you're looking for a fitness band but would prefer it to be square-shaped instead and looking for straightforward features, the Mi Watch Lite will do the job for you. For that, I give it our Bronze Pokdeward. I would give it a higher rating if it's priced like the pre-order price of RM199. Now let's just hope that we'll be able to see the standard Mi Watch in Malaysia sooner or later.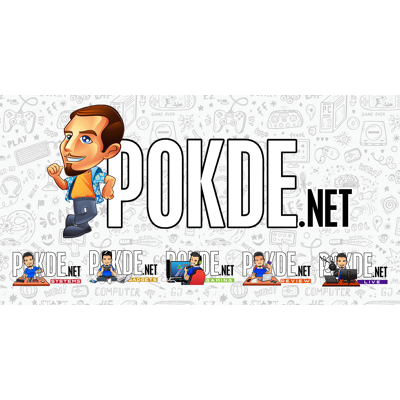 Our thanks to Xiaomi Malaysia for providing the Xiaomi Mi Watch Lite that was used in this review.