Genshin Impact 3.0 Update Is Just Up But 3.1 Leaks Are Surging In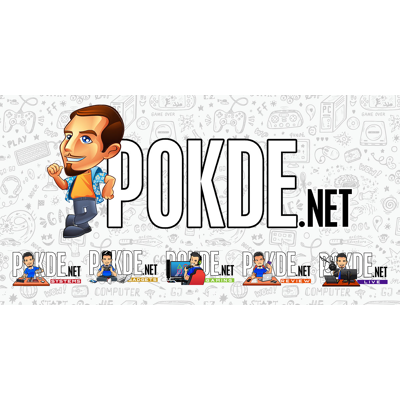 Genshin Impact 3.0 Update Is Just Up But 3.1 Leaks Are Surging In
Just a couple of days ago, HoYoverse just recently officially dropped their major 3.0 update, which includes the much-anticipated Dendro element to their combat, with a whole new nation called Sumeru.
However, in their short trailer that was released during Gamescom ONL 2022, Sumeru was shown to feature a massive desert with Egyptian-like statues which was teased right at the very end of the video.
Not only that HoYoverse has also recently drip marketed their upcoming characters which feature two 5* characters, Nilou and Cyno together with a 4* character, Candace.
Future Sumeru Desert Expansion and New Enemies
According to the leak, the Sumeru nation might be larger than Mondstadt and Liyue combined, making it the largest nation in the game thus far. HoYoverse has created a unique pattern of introducing a new large territory piece by piece across numerous updates, implying that the whole Sumeru region may be unlocked in a matter of months.
A tweet made by a popular Genshin leaker, UBatcha, claims that up to 31% of Sumeru would remain unpublished by the time version 3.1 is launched.
[3.1 Beta]

Sumeru desert might be as big as mondstadt…

(STC) pic.twitter.com/WPkeKn9S16

— naevis (@naevisleaks) August 25, 2022
Furthermore, another Genshin Impact leaker, Sagiri, has further revealed Sumeru's desert region's beautiful architecture and landscapes which further proves that Sumeru is heavily influenced by Egyptian culture. Take a look down below at the beautiful screenshots of what is to come in future updates.
[3.1-BETA]DeshretGuideManual (1)#genshinleaks #原神 pic.twitter.com/cOQzGQBESk

— Sagiri (@SagiriShape) August 24, 2022
[3.1-BETA]DeshretGuideManual (2)#genshinleaks #原神 pic.twitter.com/LkWKpEZJ8L

— Sagiri (@SagiriShape) August 24, 2022
[3.1-BETA]DeshretGuideManual (3)#genshinleaks #原神 pic.twitter.com/aOTabBrOzj

— Sagiri (@SagiriShape) August 24, 2022
This arid area of Sumeru looks to be the polar opposite of everything we've seen thus far since the land is now covered with huge rainforests, deep jungles, and massive plant life, as well as a few long water canals.  Do keep in mind, however, that these leaks are still susceptible to changes, as 3.1 isn't due until 28 September 2022.
Four new enemies have also been revealed featuring a new Ruin Machine enemy that may have some ties to the region's history.
Following the advent of the Perpetual Mechanical Array in Inazuma's 2.0 update, this new mechanical beast known as the Blightdrake will be the next material boss which looks highly similar to the recently released Ruin Drake: Skywatch with the appearance of a "dragon-shaped machine".
Another Ruin enemy known as the Semi-Perpetual Control Matrix looks very similar to the Ruin Cruiser will also be featured in the next update. I would not be surprised to see these monsters appearing in the upcoming Spiral Abyss challenge.
While you were exploring Sumeru, I am pretty sure you have come across the
Eremites
who are mercenaries who earn a career by selling their knowledge and power. They are not affiliated with any nation and appear to have built a base in the Sumeru woodlands.
Currently, there are two variants: the Eremite Desert Clearwater and Eremite Sunfrost. In the upcoming 3.1 patch, two new variants called the Eremite Galehunter and Eremite Stone Enchanter will be added.
[3.1 Beta]

Eremite Calehunter
via @Riley_Centurion

(STC) pic.twitter.com/vMf8sNPEUy

— naevis (@naevisleaks) August 26, 2022
[3.1 Beta]

Eremite Stone Enchanter
via @Riley_Centurion

(STC) pic.twitter.com/tb7ZXnCvdA

— naevis (@naevisleaks) August 26, 2022
When defeated, they are going to drop the following ascension materials: Rich Red Brocade Faded Red Satin Trimmed Red Silk Rich Red Brocade. So, do look out for them when exploring the vast Sumeru desert.
Leaked Characters – Nilou, Cyno and Candace
Many Genshin Impact leaks from Version 3.1 is beginning to circulate, and its main focus is on Cyno, Nilou, and Candace. UBatcha, a popular Genshin leaker and abc64, a well-known Genshin data miner, provided footage and data of the trio's standard and charged strikes, Elemental Skills, Elemental Bursts, and a few idle animations.
First off, Nilou features a medium female body type with a Hydro element Sword user is a dancer in Sumeru who is dedicated to her Archon. Nilou is dressed in a blue and white belly dancer garb, with her Hydro Vision attached to a giant blue bow on the back of her skirt.
wake up nilou nation!!

via abc64#nilou #genshinleaks pic.twitter.com/mtCTShOVOX

— hourly nilou (@hourly_nilou) August 24, 2022
Nilou's Elemental Skill when activated, a symbol appears over her head that turns into a series of Hydro slashes or a wheel of water surrounding her, whilst her Burst makes a massive splash that appears to deliver AoE Hydro damage.
Next on the list is Cyno, a medium male body type with an Electro element Polearm user, who made a brief appearance in Genshin Manga two years ago, and finally made his debut in this next update. Cyno's clothing appears to be influenced by traditional costumes used during the Ancient Egyptian culture where his headdress is modelled after the head of Anubis, a jackal-headed god known as the God of Mummification.
Cyno gameplay#cyno #GenshinImpact

~via: UBatcha, abc64 e Waffle pic.twitter.com/xzXFu7b1S3

— Yui (@laurayui99) August 24, 2022
Cyno's Elemental Skill seems to be an electric thrust with his weapon, however, his Elemental Burst engulfs him in Electro energy while he hits with his bare hands something similar to that of Razor.
Lastly, Candance features a tall female body type with a Hydro element Polearm user is the guardian of Aaru Village where she will fight anyone who would harm the village. She has Heterochromia iridium, which causes her right eye to be dark blue and her left eye to be golden yellow.
Candace Showcase – via abc64 pic.twitter.com/9PN5RVcLk6

— Wara (戦神) #Sumeru #Elysia #GodOfWarRagnarok (@WaragamiBr) August 24, 2022
Candace employs the shield in both her normal strikes and her Elemental Skill, which may be tapped or held while her Elemental Burst looks to apply Hydro to her strikes, but Beidou's Skill appears to act similarly.
For those of you who are excited about maxing these characters, Twitter user, DevilTakoyaki has made a material guide and compilation for Cyno, Nilou and Candace. Unfortunately, some of the materials are still unavailable in-game but the majority of them can be pre-farmed before the 3.1 update hits.
[3.1] Mats guide for Cyno, Nilou & Candace.
Source: https://t.co/LMNeAcQQAN#GenshinImpact #原神 #Cyno #Nilou #Candace pic.twitter.com/KnVWkUbGOO

— DevilTakoyaki (@deviltakoyaki) August 24, 2022
Genshin Impact 3.0 is currently live for the PlayStation 5, PlayStation 4, Android, iOS, and PC. A Nintendo Switch version of the game is still currently in development.
Pokdepinion: Really loving Sumeru's character designs so far. Every single one of them is special in its own way! To whoever planning to pull either or all of them, good luck and maybe the Archons bless you!