Massive Court Documents Leak Reveals Xbox's Future Plans, Including Next-Gen Consoles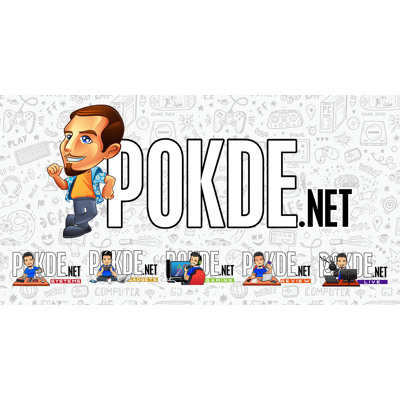 Massive Court Documents Leak Reveals Xbox's Future Plans, Including Next-Gen Consoles
Possibly the worst news for employees at Microsoft's Xbox department to hear: in the midst of legal case against America's FTC (Federal Trade Commission), the documents required in the proceedings – mostly including confidential or undisclosed information has been leaked out in their entirety; the sheer amount of information is considered as one of the largest leaks in Xbox's 20-plus-years history.
Amongst the massive amounts of data leaked, a few of them are referencing Xbox's upcoming refreshes and even next-gen console projects, with technical specifications attached to it. The leak is courtesy of @Wario64, who published the slides on X (Twitter) alongside a link to the forum post with even more information that can likely be only described as data gold mine. (Page @gamepasstracker has also compiled a full list of leaked slides for easy reference.)
To sum it up, Xbox is planning on, in the near future, to release a mid-cycle refresh to its current-gen Series X|S consoles (codenamed Brooklin & Ellewood), a new controller (codenamed Sebile), a second Series X variant (codenamed Uther), and eventually 10th-generation console, yet to be named, set for 2028 launch.
The whole document outlines plans for the entire Xbox division as far as 2030 – including acquisitions, game launch plans, cloud gaming roadmap, and more; to keep this article relatively concise (the scale of leak is massive, certainly not enough to be covered under a single article), we'll discuss on the hardware side of things: namely, mid-cycle refresh of current (9th gen) consoles.
Xbox Series X|S Mid-Cycle Refresh: Brooklin & Ellewood
The mid-cycle update for the more powerful Xbox Series X, codenamed Brooklin, is set for launch exactly one year from now (October 2024) – with the most obvious change being the new cylindrical shaped console as opposed to the "fridge" of the vanilla model. The upgrades include a new 6nm-based AMD RDNA2/Zen 2 silicon, essentially cutting down on power consumption (by 15% according to slides) thanks to the die shrink.
That amounts to 15% power savings per Microsoft's internal slides, and alongside it comes modern-day upgrades such as Wi-Fi 6E support, Bluetooth 5.2, and a new southbridge (chipset) for expanded I/O that includes USB-C ports at the front – a first for Xbox. Another prominent design change is the lack of disc driver, as denoted in Microsoft's spec sheet table. This likely delivers another blow to the dwindling disc-based media, although it remains to be seen if this change will be well received by its audience. It's set to cost $499 – the same as original.
Meanwhile, the Xbox Series S mid-cycle refresh "Ellewood" will see virtually no change on the outside, as well as the expected price ($299). This console will also get the same connectivity upgrades (Wi-Fi 6E + BT 5.2), but there's no mentions of power savings or die shrinks on this particular model. It does share with the Series X refresh in regards to a new low-power standby mode that is expected to cut down the standby power consumption to one-fifth of the current-gen Series S console.
New Xbox Controller: Sebile
Coming alongside these mid-cycle consoles are the new controller codenamed "Sebile". This two-tone controller features a new "lift-to-wake" feature instead of the current press-any-key to power on the controller; there's also improvements in build quality, such as new modular thumbsticks, rechargeable & swappable batteries and repair-friendly design. Some design changes include quieter switches, new haptic system that double up as speakers, and more.
Next-Gen Xbox: Projected 2028 Launch
This massive leak, which spans all the way to 2030, also includes information and technical requirements to design and build the next-gen Xbox console. On the CPU front, Microsoft is considering the switch to ARM-based architecture or retain the existing x64 architecture – which will be AMD's future "Zen 6" design (and requires a hybrid core architecture). GPU will be courtesy of either a co-developed custom architecture, or licensed design from AMD's IPs based on Navi 5x series. There's also the requirement for AI-based workloads courtesy of NPU (neural processing unit).
The AI is the interesting part, since based on the slides here Microsoft is contemplating on utilizing the AI at a deeper level, beyond just upscaling or frame generation. These research items include content generation, NPC dialogs, AI opponents/agents, latency compensation for cloud gaming scenarios and more. Some of these features already have a proof of concept, one of which NVIDIA showcased earlier this year with ACE (Avatar Cloud Engine).
The leaked slides has since been redacted by United States Courts, though you probably figured out by now everything stays on the Internet. FTC has clarified that it is Microsoft's mistake on submitting the files without securing it, and the Court has since ordered the company to re-submit the documents with a secure link by September 22, 2023. Unfortunately, it looks like Microsoft had to learn it the very hard way.
Source: Videocardz, The Verge
Pokdepinion: This could end up really, really bad for Microsoft with the sheer extent of internal information leaked out there.