Genshin Impact 4.2 Leaks: Archon Quest and Story Quest Characters Revealed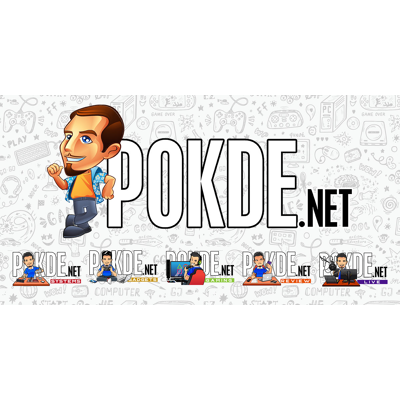 Genshin Impact enthusiasts are eagerly anticipating the upcoming 4.2 update, and leaks regarding the Archon Quest and Story Quests have already surfaced. In this article, we'll provide you with a glimpse of what's to come without delving too deeply into spoilers. Rest assured, we won't unveil major plotline details, so read on without fear of major revelations.
Genshin Impact 4.2: Two New Story Quests and an Expansive Archon Quest
Genshin Impact 4.2 promises to introduce two captivating Story Quests, one featuring Furina and the other centered around Qiqi. Additionally, players can look forward to an expansive Archon Quest expansion. Let's start by exploring the characters expected to grace these quests. While the exact number of lines each character will deliver may vary, several significant characters are set to appear in the forthcoming Archon Quests:
Paimon
The Traveler
Neuvillette
Furina (alongside Focalors)
Navia
Charlotte
Mona
Arlecchino
Lyney
Clorinde
Wriothesley
Skirk
Sigewinne
Lynette
Freminet
Notably, Skirk and Mona stand out as exceptions, as everyone else on the list played pivotal roles in Fontaine's storyline in the past. Skirk, Tartaglia's old master, is a particularly intriguing addition, considering she has not appeared in previous updates. While there have been speculations about her potential future playability, no official release version has been revealed. Curiously, while Skirk is set to feature in the upcoming Archon Quest, Tartaglia is conspicuously absent.
Leak sources suggest that Mona will play a substantial role in the Archon Quest, with roughly 50 lines attributed to her character. This places her among the more prominent characters in the storyline, trailing behind the likes of Charlotte, Navia, Furina, Neuvillette, the Traveler, and Paimon.
Characters Appearing in Furina and Qiqi's Story Quests
The Story Quest dedicated to Furina will feature the following characters in Genshin Impact 4.2:
An unknown character, possibly Focalors
Paimon
Lauwick
Dulphy
The Traveler
Pauleau
Furina
Neuvillette
Navia
Katheryne
While many of these characters are NPCs, players should not anticipate them becoming playable characters in the future. Focalors stands out with the highest number of lines, closely followed by Paimon. Notably, Furina's Story Quest boasts a more extensive cast compared to Qiqi's.
Qiqi's Story Quest in Genshin Impact 4.2 will showcase the following characters:
Qiqi
Paimon
The Traveler
Cui'er
Remarkably, this will be Qiqi's first Story Quest, despite her presence in the game since Version 1.0. Interestingly, there were earlier leaks hinting at her getting this type of content years ago, which were ultimately shelved. However, please note that the provided information is subject to change and may be altered or removed before the final release.
Additional Leaks and Upcoming Event Quests
The leaks mentioned align with previous leaks, revealing similar character lineups for the upcoming Archon Quest, Furina's Story Quest, and Qiqi's Story Quest. While some numerical variations exist (e.g., Mona's line count), the overall essence remains consistent.
Of particular interest, two forthcoming event quests are on the horizon:
Counter-Criminal Image Recognition Experiment Log

Characters: Charlotte, Paimon, The Traveler
No new characters are anticipated for this event.

Thelxie's Fantastic Adventures

Dominated by random NPCs, with no new characters in prominent roles.
As Genshin Impact's 4.2 update approaches, players can look forward to a host of captivating quests and character interactions, further enriching their gaming experience. Genshin Impact is currently available for free on the PlayStation 5, PlayStation 4, Android, iOS, and PC, with a Nintendo Switch port still in development.
Pokdepinion: I'm kind of falling behind in quests so seeing so many upcoming quests feel overwhelming but for those of you who have already cleared what's available, I'm sure you'd feel differently.