Honkai Star Rail Leaks Reveal Ruan Mei, Her Abilities, Eidolons, and Traces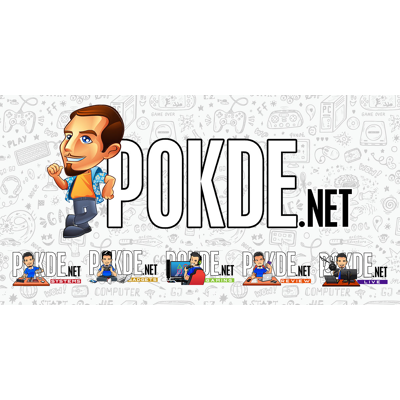 Excitement is brewing within the Honkai Star Rail community as rumors and leaks hint at the imminent arrival of Ruan Mei, a formidable five-star Harmony Path Ice Element character. Ruan Mei's potential debut marks a significant moment, possibly becoming the first five-star Harmony character introduced following Bronya. For players seeking robust support characters or collectors eager to diversify their roster, Ruan Mei's arrival promises fresh opportunities. In this article, we'll delve into all you need to know about Ruan Mei in Honkai Star Rail, encompassing her anticipated release date, unique abilities, Eidolons, Traces, and more.
Honkai Star Rail: Ruan Mei's Abilities, Eidolon, and Traces
While official details about Ruan Mei have yet to surface, we can glean insights into her abilities and kit through leaks. Of course, there's always good chance we might see changes when the character has been formally announced for Honkai Star Rail. Here's a breakdown of what we know thus far:
Abilities:
Basic Attack (A Tiny Orchid): Inflicts Ice DMG equivalent to a percentage of her ATK on a single enemy.
Skill (Gather, Twist, Wipe, and Pick): Boosts her SPD by a certain percentage and increases the SPD of her allies, a buff that lasts for a specific number of turns.
Ultimate (Shaking Brocade Water, Not Taking off Dipped Clothes): Enhances all allies' capabilities for a set number of turns. Allies under this enchantment will experience an increase in Weakness Break Efficiency. When an enemy's Weakness shield is shattered, it will be afflicted with "Broken Plum Blossoms." This status effect triggers when the enemy recovers from Weakness Break, extending the duration and delaying the target's actions. It also inflicts Ice damage based on a percentage of Ruan Mei's ATK. Notably, Broken Plum Blossoms cannot be applied to an enemy target before they recover from Weakness Break.
Talent (Classifying Screws): When an ally strikes an enemy with Weakness Break, the inflicted damage will be amplified by a certain percentage.
Technique (Caressing Cotton Robes): Following the execution of Technique, all allies will witness an ATK increase at the start of the next battle. This boost is calculated as a percentage of Ruan Mei's ATK and persists for a specified number of turns.
Traces:
Body Breathing: When all allies hit a target with Weakness Break, "Broken Plum Blossoms" will be applied to the enemy.
Killing Fancy Time: At the start of her turn, an immediate Energy regeneration of a certain amount occurs.
Lightning Candles With Water: When her ATK reaches a specific threshold, the talent's damage increase effect will receive an additional boost. Additionally, at the outset of battle, an instant Energy restoration takes place.
Eidolon:
Mental Imitation of Embroidery: After executing her skill, Ruan Mei bestows all allies with an ATK increase lasting for a certain number of turns.
Strolling in Front of the Reeds: The enchantment cast during the ultimate's duration will endure for an extra turn.
Whirling Colourful Satin Chiffon Shan: Enhances Ultimate Lv. and Talent Lv. by up to +2, reaching a maximum of Lv. 15.
Facing the God-Seeking Mirror: Elevates Crit Rate when dealing damage to a target weakened by Weakness Break.
Handmade Exquisite Hairpin: Augments Skill Lv. by up to +2, with a maximum of Lv. 15. It also enhances Basic ATK Lv. by up to +1, reaching a maximum of Lv. 10.
Half-off Scarf Fan: When targeting an enemy weakened by Weakness Break, she inflicts additional Ice damage equivalent to a certain percentage of her ATK.
As of now, an official release date or even a speculative one for Ruan Mei remains elusive. However, we are committed to keeping this article updated with the latest information as soon as it is officially announced. Stay tuned for further updates on Ruan Mei's arrival in Honkai Star Rail.
Honkai Star Rail is currently available for free on Android, iOS, and PC, with a PlayStation 5 launch expected for 11th October 2023.
Pokdepinion: After Jingliu, I'm already targetting for Huohuo under the assumption that her leaked abilities are somewhat accurate. I think Bronya would be better fit for my character setups and I can guarantee her with the 300 pulls on the standard banner at worst. Might as well save that Jades for another limited-time character, but that's just me.