PS Plus Asia June 2023 FREE Games Lineup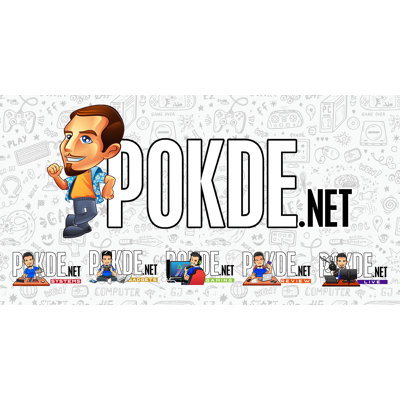 PlayStation Plus Essential subscribers are in for a treat this June as Sony announces a lineup of thrilling PS Plus Asia June 2023 free games. NBA 2K23, Jurassic World Evolution 2, and Trek to Yomi will be available for download starting Tuesday, June 6. Whether you're a sports enthusiast, a fan of managing a dinosaur park, or seeking action in feudal Japan, there's something for everyone in this month's selection.
PS Plus Asia June 2023 FREE Games Lineup
Starting off the PS Plus Asia June 2023 free games lineup, we have the Ultimate Basketball Simulation Developed by Visual Concepts and 2K Sports, NBA 2K23. As the NBA championship round kicks off, fans can immerse themselves in this sports simulation game. With its realistic broadcast presentation and high-fidelity gameplay, NBA 2K23 offers several deep modes to explore. Engage in the single-player sports narrative of MyCareer, experience the WNBA simulation in The W, or dive into the all-new MyNBA Eras, allowing players to rewrite league history by starting a franchise from as far back as 1983.
Released in 2021, Jurassic World Evolution 2 from Frontier Developments is a management simulation game that puts players in charge of their own dinosaur park. Set after the events of the 2018 film Jurassic World: Fallen Kingdom, the game features iconic characters like Dr. Ian Malcolm and Claire Dearing, voiced by their original actors. Create and manage your park, ensuring the safety and entertainment of your visitors while navigating the challenges that arise from these majestic creatures.
Trek to Yomi, a side-scrolling action game developed by Flying Wild Hog and published by Devolver Digital, takes players on a captivating journey set in feudal Japan's Edo period. Immerse yourself in the story and become a samurai warrior, wielding traditional weapons like the katana. Pay attention to each combat encounter, mastering the art of well-timed strikes and counterattacks to overcome your foes. The stunning visuals and engaging gameplay of Trek to Yomi promise an unforgettable adventure.
The PS Plus Asia June 2023 free games lineup can download these games from now until 3rd July 2023.
Pokdepinion: The PS Plus Asia June 2023 free games lineup offers a diverse range of experiences. Whether you're a basketball fan ready to hit the court in NBA 2K23, a Jurassic Park enthusiast longing to build your own dinosaur park in Jurassic World Evolution 2, or a samurai aficionado seeking action in Trek to Yomi, these games promise hours of entertainment.