PS Plus November 2020 FREE Games Lineup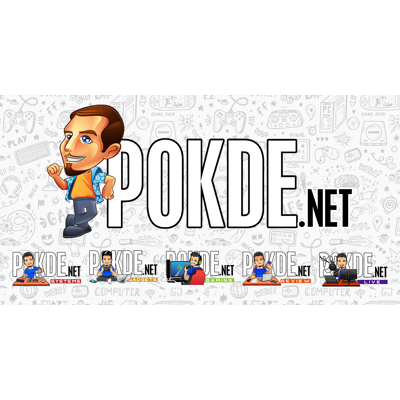 Starting Tuesday, PS Plus members can download Middle-earth: Shadow of War and Hollow Knight: Voidheart Edition for PS4: https://t.co/fYQeDxYslr

Plus, a bonus PS5 game in November… pic.twitter.com/NqsMTi1AIZ

— PlayStation (@PlayStation) October 28, 2020
November 2020 is a special month for PlayStation gamers as we get to see the launch of the new PlayStation 5. Many of you are wondering what's going to happen with the PS Plus offerings. We now have the official PS Plus November 2020 free games lineup, which also happens to come with surprising extras to coincide with the next gen game console launch.
PS Plus November 2020
Middle-Earth: Shadow of War
We start off the PS Plus November 2020 free games lineup with Middle-Earth: Shadow of War. It is a spin-off game which takes place between the events of The Hobbit and The Lord of the Rings. Players will have to find a way to dominate Mordor from within using the Nemesis System which creates unique, personal stories with every enemy and follower. Eventually, players will face off against the Dark Lord Sauron and his Ringwraiths.
Middle-Earth: Shadow of War will be available starting 3rd November 2020 to 30th November 2020.
Hollow Knight
Considered one of the best Metroidvania games by many gamers across the globe, Hollow Knight is a 2D platformer where players explore the vast underworld of Hollownest. You will fight against tainted creatures and befriend bizarre bugs.
Players can unlock new skills and adjust accordingly with your own playstyle as you play through the game. While the game may seem innocent enough, it's one of the toughest games around that can test even the most seasoned of gamers.
Hollow Knight will be available starting 3rd November 2020 to 30th November 2020.
Bugsnax
Bugsnax is the very first PS5 game to be a part of the PS Plus free games lineup. Developed by Young Horses, Bugsnax is a first-person adventure game that follows an investigative journalist who has set out for Snaktooth Island, the home of the legendary half-bug half-snack creatures, Bugsnax. Track down and reunite the island's inhabitants while also capturing all 100 critters on the island.
Bugsnax will be available exclusively to PS Plus members with a PlayStation 5 as part of the PS Plus November 2020 free games lineup starting 12th November 2020 to 4th January 2021.
PS Plus Collection
Apart from the PS Plus November 2020 free games lineup, PlayStation team has also confirmed all the games that will be included in the PS Plus collection. For those of you who aren't aware, it will be a list of PS4 games available for free for PS5 gamers to enjoy for as long as there is an active PS Plus subscription. Playing these games on the PS5 will result in a more enhanced experience, such as improved visuals and faster loading times.
The following is the list of games that will be available as part of the PS Plus Collection
From Worldwide Studios
Bloodborne
Days Gone
Detroit: Become Human
God of War
Infamous Second Son
Ratchet and Clank
The Last Guardian
The Last of Us Remastered
Until Dawn
Uncharted 4: A Thief's End
From 3rd Party Publishers and Developers
Batman: Arkham Knight
Battlefield 1
Call of Duty: Black Ops III – Zombies Chronicles Edition
Crash Bandicoot N. Sane Trilogy
Fallout 4
Final Fantasy XV Royal Edition
Monster Hunter: World
Mortal Kombat X
Persona 5
Resident Evil 7 biohazard
Pokdepinion: If there was ever a need for temptation to get a PS5 fast, this would be a good one. I really hope it launches in Malaysia on time and with adequate stock. If you didn't manage to get a pre-order locked in, you might need to wait a little longer.