AMD back in the game with Zen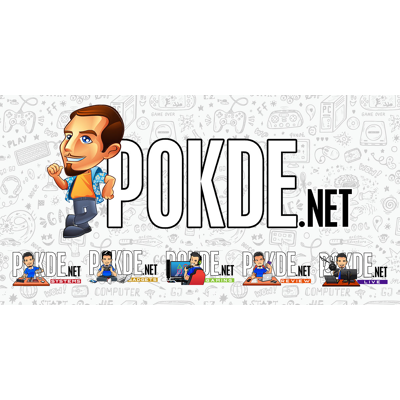 AMD has revealed more info about the AMD Zen-based Summit Ridge CPU to a select group of media, and from what they have shared, AMD fans truly have something to look forward to. Now let's get hyped up.
ARVE Error: need id and provider

Did you see that direct comparison with the Broadwell-E?! Well, there is no Broadwell-E CPU in the market running at 3.0 GHz. However the AMD Zen part we are looking at is an engineering sample after all, which means we may see higher clocks in the retail units. Worth noting that the clustered multithreading (CMT) "modules" of the Bulldozer generation, where each module has two cores, is now gone.
In it's place, AMD Zen will feature simultaneous multithreading (SMT) where each core will be able to process two threads at the same time, giving the octa-cored AMD Zen the capability to handle 16 threads. Intel has used this technology, or what they call HyperThreading, ever since their first Core i7 part to pretty good effect, so we should see AMD Zen getting a good boost over previous generations through the implementation of SMT.
AMD has once again pulled out their "40% IPC improvement" slide, dusted it off and refreshed the overall look. But now, they actually have the results to prove that they are not just all talk and no action. The AMD Zen CPUs will be built on the new 14nm FinFET process that we have seen them put to great use with the AMD Polaris GPUs. This has allowed AMD to make that big leap in performance while still maintaining the energy consumed per cycle. This means that the AMD Zen will be vastly more efficient than any CPU they have every produced.
How did they manage to achieve that huge leap in efficiency and performance? Aside from the inherent gains gotten from moving to a smaller manufacturing process, AMD engineers designed AMD Zen from the ground up, to feature enhanced branch prediction, 1.75x instruction scheduler window width and 1.5x issue width and execution resources over Excavator, 8MB of shared L3 cache and more shared L2 cache. This leads to a big 5x leap in cache bandwidth to each core.
Lisa Su, CEO of AMD, has reinforced the point that AMD Zen is not just a product or two, but a whole family of products. Which means that instead of the separate mobile and desktop lineups, all upcoming CPUs from AMD will be based on the AMD Zen architecture. Can't wait to get one for yourself? Well, it seems AMD "Summit Ridge" Zen CPUs will only roll out in Q1 2017, while mobile AMD Zen chips may only make an appearance by the middle of next year.
SOURCE: Ars Technica
Pokdepinion: With Intel's focus on improving the integrated GPU's performance instead of raw CPU performance, we may see AMD Zen compare favorably even against Intel Skylake-E CPUs. However it does boil down to AMD's pricing and marketing, to convince enthusiasts that they are indeed, back in the game.