AMD Ryzen Threadripper 3970X announced — 72 PCIe 4.0 lanes, 144MB cache and 32 cores for $1999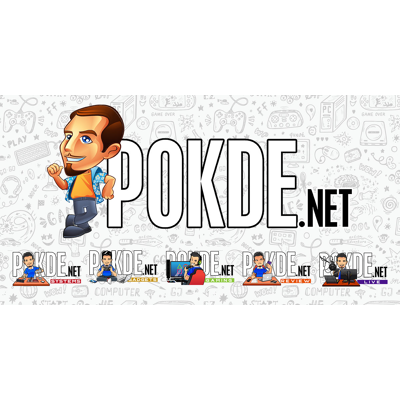 AMD has done it yet again. They have just announced the latest Ryzen Threadripper 3970X and Threadripper 3960X, with more cores than you have fingers, from just $1399.
The 3rd Generation AMD Ryzen Threadripper parts aren't cheap, but what you are getting in return is a massive core count and a ton of PCIe lanes. The $1399 (~RM5770) AMD Ryzen Threadripper 3960X offers 24 cores and 48 processing threads, while the AMD Ryzen Threadripper 3970X serves up the 32 cores and 64 threads at $1999 (~RM8269).
With great core counts comes a new platform. The new Threadrippers aren't compatible with the X399 platform, and requires the new TRX40 platform instead, which supports a whopping total of 88 PCIe 4.0 lanes, and 72 PCIe 4.0 lanes available with the new 3rd Gen Ryzen Threadrippers. The chipset now communicates over a PCIe 4.0 x8 link instead of the X399's PCIe 3.0 x4, giving it 4x the total bandwidth. A new socket is also in play here, with the 3rd Gen Ryzen Threadripper processors fitting into the sTRX4 socket. The "s" stands for scalable.
3rd Gen AMD Ryzen Threadripper Specs
Cores / Threads
Base / Boost Clocks
Cache
CPU PCIe 4.0 lanes
TDP
Price
AMD Ryzen Threadripper 3960X
24C / 48T
3.8 / 4.5 GHz
140MB
64
280W

$1399

(~RM5786)

AMD Ryzen Threadripper 3970X
32C / 64T
3.7 / 4.5 GHz
144MB
64
280W

$1,999 (~RM8269)
The 3rd Generation AMD Ryzen Threadrippers processors will be launched on 25th November 2019. AMD has promised to reveal more to us as we get closer to the launch date. In the meantime, here's a little teaser to keep you interested.
Pokdepinion: $2000 for a 32-core CPU doesn't seem that bad at all! Also, all those PCIe 4.0 lanes!