CES 2020: OmniVision made a 48MP sensor that's bigger than Samsung's 108MP sensor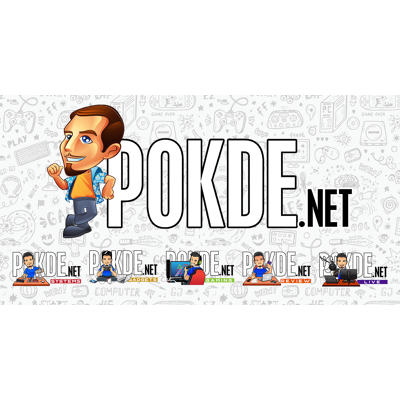 It seems like camera sensor makers are backing off the megapixel race again. Or at least OmniVision is. They just announced the OmniVision OV48C, a 48MP image sensor that's larger than even Samsung's 108MP ISOCELL Bright HMX sensor. Yes, the one used in the Mi Note 10.
OmniVision's sensor measures in at 1/1.3″, which is bigger than any other 48MP sensor (1/2″), 64MP sensor (1/1.7″) and 108MP (1/1.33″) sensor in the market right now. You also get much bigger pixels on the OmniVision sensor. The OmniVision OV48C's pixels measure 1.2 μm, much bigger than the 0.8 μm pixels the current crop of high resolution sensors have.
This difference is quite important as the OmniVision OV48C is probably the first true 48MP camera sensor for smartphones. While the rest of the industry is currently using Quad Bayer color filters, the OmniVision OV48C uses a standard Bayer color filter over its 48 million photosites. This approach eliminates the need for software remosaicing, and just delivers true 48MP images from the sensor.
Interestingly, the OmniVision OV48C also boasts of near-pixel binning for better low light images with an equivalent 2.4 μm pixel pitch. The resulting resolution is 12MP, and it can capture these shots with pixel binning at 60 fps, while 48MP native images can be shot at up to 15 fps. This pixel binning capability feature also enables better videos at up to 4K60, with the extra pixels used for EIS. Slow-mo aficionados might want to look elsewhere though as it only offers 1080p240 and 720p360.
OmniVision's sensors hasn't been featured as the main camera in most recent releases, although a number of smartphones use it for their ultra-wide cameras. With that said, the OmniVision OV48C does seem rather interesting and hopefully we will see them more in 2020's flagship smartphones.
With that said, I do forsee smartphone makers shying away from this sensor just to have a bigger number on their specifications sheet though. The same thing happened with the 64MP Samsung GW1 which was inferior when compared to the 48MP Sony IMX586 in low light situations, but yet made it into a number of flagship smartphones. Now with Samsung's 108MP sensors around, the OmniVision OV48C will have to really impress the OEMs to gain traction. I mean, that's more than double the megapixels. Consumers like big numbers, right?
Pokdepinion: This might just make it into the upcoming iPhones… It's about time for Apple to catch up with the megapixel race anyway.