[Computex 2019] ASUS ZenBook Pro Duo ScreenPad Plus Detailed – Productivity will never be the same again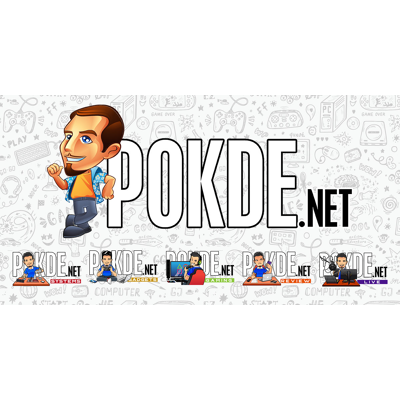 This article details the ASUS ZenBook Pro Duo ScreenPad Plus only. If you would like to know about the rest of the ASUS ZenBook Pro Duo features, click here.
Last year, ASUS introduced the innovative ScreenPad that brought a fresh breath to laptops turning the touch pad into a productivity secondary display. While ASUS has decided to make it into a mainstream feature this time around, this particular laptop, the ZenBook Pro Duo brings it to a whole new level.
The ScreenPad on the ZenBook Pro Duo is noted as the ScreenPad Plus, integrates with the primary display, much like a dual-screen display setup that we would have on our desktops, except this one being top and bottom configuration. The built-in ScreenXpert software includes a wide variety of apps, tools and utilities that make ScreenPad even more useful.
The ZenBook Pro Duo features a 4K Ultra-HD (3840 x 2160) OLED touchscreen display which extends to the partially 4K- (3840 x 1100) ScreenPad Plus that gives you a wider real estate of viewable section on the laptop. In fact, one of the largest in this segment. The primary display itself is a frameless four-sided ASUS NanoEdge design with ultraslim bezels for immersive visuals with an ultracompact form factor.
Basically, the full-width, high-resolution 32:9 aspect-ratio touchscreen sits directly above the laptop's physical keyboard and touchpad (yep, it has one of that too) enhancing the working area for improved productivity. It can be used just like any standard second display in Windows to display visual content, or use the extensive ScreenXpert control software to enhance your productivity. These include handy quick controls such as App Switcher, ViewMax and App Navigator that enable intuitive interactions and easy cross-screen referencing between the two displays. There is also Task group that lets you lock instantly into work mode by opening multiple tasks with a single touch.
If that is not enough, you can even drag discrete apps, toolbars or menu onto ScreenPad Plus so your main display wouldn't be too cluttered. If you are a creator, you can even dock tools like video previews, timeline controls, code windows or audio mixer panels onto ScreenPad Plus for improved workflow. Why switch windows when you can just drag and drop? Social apps placed on the ScreenPad Plus allows to keep up to date and respond instantly to messages while working.
To top that off, ASUS is also bringing adaptive functions to the ScreenPad Plus for enhanced workflow. ASUS is collaborating with developers including Corel to optimize adaptive ScreenPad tools for unrivaled productivity. That doesn't mean that it's limited to it though as the ScreenPad Plus can use any Windows app without the need for a ScreenPad Plus enabled version.
You thought we were done with the ScreenPad Plus? Bring in the bundled stylus (or any active stylus as a matter of fact) to take this to another level. Being on the flat surface rather than tilted, it makes a perfectly stable writing and drawing platform. There is a bundled deluxe palm rest that enhances the ErgoLift tilting providing a remarkable drawing and typing experience ever.
Pokdepinion: While I could still not get the last year's Project PreCog out of my mind, the ZenBook Pro Duo is probably what I would want more than it. Review? YOU BET we will!