Cooler Master MasterCase 5 available on this 20th August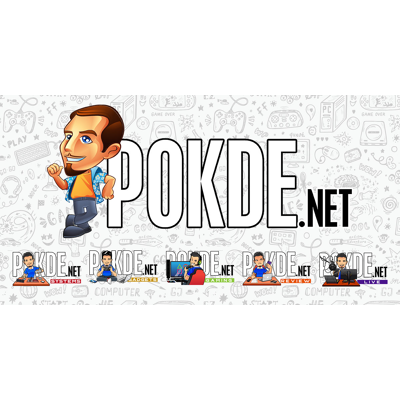 KUALA LUMPUR, Malaysia – Cooler Master is excited to announce the availability of the MasterCase 5
and MasterCase Pro 5, the world's first mid-sized modular towers with exterior expandability, made
possible with accessories purchased separately. Debuting at Computex 2015, the MasterCase ushers in a
new era of products with FreeForm™ Modular System that offers unparalleled control over form and
function.
Speaking on the occasion, Mr. Raymen Wu, Global Marketing Director said, "The MasterCase represents
the first of a new wave of products with our unique FreeForm technology that enables endless build
possibilities. Launched in tandem with the new slogan 'Make It Yours.', we kicked off a new drive to harness
the maker spirit in our products and community. FreeForm will be applied across all of our products in the
near future ensuring you have the freedom to fully express yourself."
Harness the Maker Spirit
Cooler Master invited eight Makers to Computex 2015. They came from varied walks of life: artist, engineer,
designer, pro gamer, modder, and VR developer, yet they shared one thing in common: the spirit of making.
The MasterCase 5 enabled each Maker to create a computer system that was uniquely theirs without
compromising their build requirements. From aggressive looking gaming rigs to classy workstations, and
even a robotic bartending machine that could prepare drinks, the MasterCase 5 was the platform used to
share their passion with the world. Meet the makers by visiting: Meet The Makers
Upgrade Your PC Inside Out with the MasterCase 5's FreeForm™ Modular System
The MasterCase 5 breaks new ground in the way PCs are designed, made, bought and used. Fundamental
to this reimagination is the FreeForm technology. Cooler Master wants users to have absolute control over
how their case looks and functions. FreeForm provides options to not only adjust the case exterior, but also
offers interior layout flexibility in a mid-sized case. It is Cooler Master's interpretation of the "Form Follows
Function" principle.
In the MasterCase 5, FreeForm allows a single case to support a host of different configurations, enabling
users to upgrade rather than replace their case and system. Through a unique Clip-and-Click panel,
FreeForm lets users adjust vertically or remove the drive cages entirely. This flexibility allows building
multiple system configurations like home servers, water-cooled workstations, or gaming rigs with dual-slot
extra-long graphics cards using one single case.
Two models will be made available at launch: the base MasterCase 5 and the upgraded MasterCase Pro 5.
The base MasterCase 5 comes with dual top handles and a standard door while the MasterCase Pro 5
comes with a side window panel, elevated mesh top cover, and additional interior expandability options.
Users wishing to upgrade from the MasterCase 5 to the Pro 5 version can do so through an ecosystem of
accessories.
All these accessories, including external panels and kits will be available for purchase from authorized
retailers and also online at the Cooler Master online stores in North America, Europe, and Asia. More
modular accessories are to be announced at a later time. To learn more visit: www.coolermaster.com/MasterCase5
Both MasterCase 5 and MasterCase Pro 5 will be available at selected Local Cooler Master Channel Partners.
Cooler Master Channel Partners:
1. Jayacom Information
2. Viewnet Computer System
3. C-Zone
4. All IT Hypermarket
5. Thunder Match Technology
6. Ideal Tech PC
7. PC Image
8. E-Tech Computer Accessories
The Cooler Master Mastercase 5 comes in two variants which are the Mastercase 5 and Mastercase 5 Pro, priced at RM479 and RM599 respectively inclusive GST 6%. Let start the conversation on Cooler Master Malaysia FB page!
Pokdepinion : The new Cooler Master Mastercase 5 has really good design, with prices starting from RM479, this might be the chassis for your next build! The Cooler Master Mastercase really raises the bar in terms of compatibility thanks the modular design to fit any part that a rig builder may want to use. Modding on this casing will surely be fun. I bet there's a lot of case mods using the Cooler Master Mastercase 5 after this.