GALAX organized GOC2017 and GEC2017; GPUPI world record broken!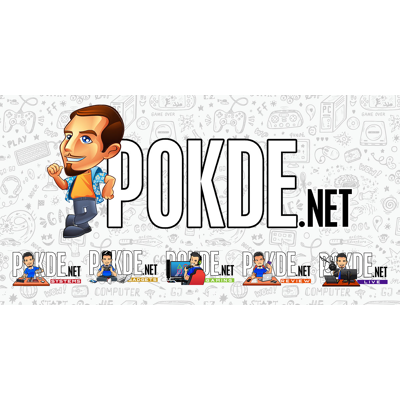 It was a rather interesting view in Prantip Pratunam mall in Bangkok, Thailand as GALAX fans had gathered and lined-up in front of the gates early in the morning in anticipation of GALAX's most prestigious event of the year, the GALAX Overclocking Carnival (GOC2017) and GALAX eSports Carnival (GEC2017) here.
The GEC2017 is pretty straightforward as contestant compete in CS:GO game to be throned as a winner and walk away with 50,000฿ (approx RM6300 or $1530 USD) and a trophy. But that's not the main reason we were here, all the way in Bangkok. Our main focus is the GALAX GOC2017 which is an annual overclocking event following last year's carnival that was held in Wuhan, China.
GALAX GOC2017 Contest and Rules
Contestants have to tweak their rigs, pushing the limits of the machines using Liquid Nitrogen cooling, competing to get the best scores in four different tests:
3DMark Time Spy
3DMark TIme Spy Extreme
Geekbench 3 – Multicore
GPUPI 1B
For each of the tests, the top scorer will obtain 50 points, and these points gradually reduce by 2 points for the subsequent positions. In the case of a tie, the first tie breaker is the Time Spy Extreme and the second tie breaker is the GPUPI-1B.
The competition restrictions are as follows:
Only use LGA1151 CPUs (Core i7-7700K or below)
Only use 1x GALAX GeForce GTX 1080 Ti HOF OC Lab Edition
Only use GALAX DDR4 memory
No limits on VGA overclocks, system memory clocks or cooling
The overclockers line-up were as following:
OGS from Greece
DrWeez from South Africa
bon(nz) from New Zealand
ikki from Japan
Phil from Greece
dogna from Japan
[email protected] from Romania
rsannino from Italy
Bullshooter from Germany
Micka from China
ZeR0_Dan from China
bboyjezz from Indonesia
After a long, pain-staking 7 hours of endurance, overclocking, tweaking, testing and benchmarking, the results were finalized. Here are the official final results of the competition (scroll to the right to view the rest of the table):
Contestant

OGS

DrWeez

bob(nz)

11719

ikki

Phil

dogna

[email protected]

rsannino

Bullshooter

Micka

ZeR0_Dan

bboyjezz
From the results, [email protected] from Romania reigned supreme by helming the throne for GOC2017 scoring highest in almost ALL of the tests, except TimeSPY Extreme. Scoring a rather impressive 196 points, [email protected] walked away with the trophy and $5,000 USD grand prize.
[email protected] was tailgated by OGS from Greece who scored 182 overall points, placing him as the runner up. Scoring 182 overall, OGS walked away with $4,000 USD in cash. However, OGS made a unique achievement where he broke the GPUPI-1B record with a whopping 7.731 seconds on the 1B  test with PI 20 iteration.
Finally, in the third position, we saw Phil from Greece scoring 172 overall score, walking away with $3,000 USD in cash.
All in all, the event was a joyous one, and we're definitely looking forward to GALAX GOC2018 next year.
Pokdepinion: While this time there was only one record broken compared to 15 in last year's GOC2016, I guess the competition is getting tougher and soon enough, there will be very little room left for breaking the records. We still had plenty of fun and hope to visit GOC2018 next year. Congratulations to all the winners!
Event Gallery