Review
Gran Turismo Sport Coming in October; Special DLC Details Confirmed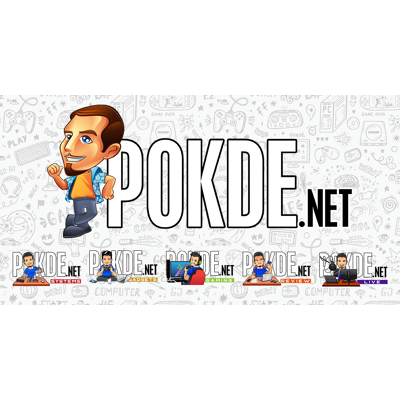 Looking for a good racing game to sink your teeth in? You like driving cars around? And do you feel like you gotta go fast, but you don't mind if it's not Sonic? Well, I got some good news. Some solid details on Gran Turismo Sport has been unveiled today.
Gran Turismo Sport Coming in October
ARVE Error: need id and provider

Sony Interactive Entertainment Singapore has officially released details on the latest entry into the Gran Turismo series, Gran Turismo Sport. It will be available in Standard Edition, priced at RM229, the Limited Edition version, priced at RM269, and the Collector's Edition, priced at RM499.
The Gran Turismo Sport Limited Edition contains an Art Book featuring key-arts of the cars featured in game, as well as extra downloadable content such as a 'Car Pack' which includes 8 extra cars to use in the game. Additionally, as a free bonus for early adopters, all Grand Turismo Sport SKUs will include a Special DLC which features 3 cars to be used in game ('Early Access to 3-Car Pack').
There will also be a digital-only set available from the PlayStation®Store for MYR 249 called the Gran Turismo Sport Digital Deluxe (DL Version) edition, which contains the Gran Turismo Sport main game and all downloadable content included within the Limited Edition version.
ARVE Error: need id and provider

Below is a message from Gran Turismo Series Producer Kazunori Yamauchi
Hello GT Fans!

I'm extremely excited to confirm that Gran Turismo Sport will be launching on October 17th in Asia this year. Following the successful completion of our Closed BETA phase, as announced earlier this week, we are now entering the final stages of polishing as we prepare for launch.

Between now and launch you can expect to hear a lot more from the GT team, as we unveil more information on the many features included in Gran Turismo Sport, including the campaign mode, various creative tools, as well as a full reveal on all the cars and tracks you can look forward to racing on launch day!

In the meantime though, I'd like to take this opportunity on behalf of myself and Polyphony Digital Inc., to express my gratitude for the continued support of GT fans and PlayStation supporters around the world during this BETA period. We're as keen as all of you to get the game in to player's hands, and can't wait to hear what everyone thinks of the game when it launches in October.

We've strived to create something that delivers an unprecedented experience in terms of the graphics, sound and physics simulation; an experience that can only be enjoyed on PlayStation.
The series has sold over 76.9 million copies to date. Gran Turismo Sport will be released on PlayStation 4 across the Asia region simultaneously on Tuesday, 17th October 2017.
Pokdepinion: Well, maybe there's a good reason to get a steering wheel for my PS4 now. Not sure about you but these games are usually a lot more fun with 'em.