ASUS ZenFone 4 leaks and rumours; Here's what we think ASUS needs to hit the right spot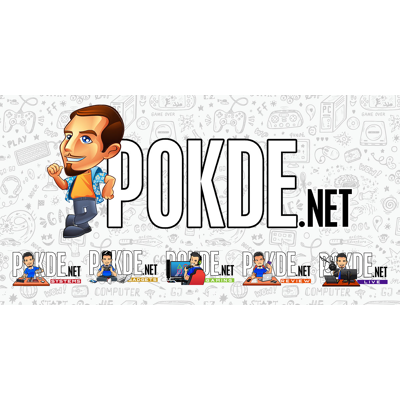 Our ASUS ZenFone 3 Zoom fever has yet to subside, we just got the ASUS ZenFone AR in the house, which we are still toying around with, and already there has been buzz on the ASUS ZenFone 4 that will be the ASUS flagship of the year. Recently, Android Authority and xda-developers announced the launch of the ASUS ZenFone 4 Max in Russia. According to these friends, the ASUS ZenFone 4 Max will be spotting a 5000mAh battery which will be somewhat similar to what is existant in the current ASUS ZenFone 3 Max.
ASUS ZenFone 4 Max – the Benchmark
Spotting a 13MP rear camera coupled to another one to allow 120-degree photo for landscape or group, and an 8MP front camera. It will be a 5.5″ device having either a SnapDragon 430 of 425 SoC depending on the variant, 3GB RAM with up to 32GB internal storage along with MicroSD expandability and dual SIM slots, headphone jack and Android 7.0 Nougat out of the box.
Well, looking at the ASUS ZenFone 4 Max specifications, it seems like under the hood, it's very much similar to the ASUS ZenFone 3 Max.apart from spotting a dual-camera. Also, we have learnt that the ASUS ZenFone 3 Max was the most affordable entry segment of the ZenFone series, and ASUS positioned the rest of the models above the Max. Looking at this pattern, we have our very own prediction of what might be coming in the remaining ASUS Zenfone 4 devices.
A little like what we leaked last month, we saw a slew of ASUS ZenFone 4 devices including the mysterious ASUS ZenFone 4 Pro and the ASUS ZenFone 4V. At the moment, we do know that the ASUS ZenFone 4 series will be launching in mid-August 2017 but we have yet to be given hard cold facts of what these devices will be spotting. However, combining rumours around and our hunch feelings along with the leak on the XDA-Developers, we think that there will be three variants of the ASUS ZenFone 4 this time around;
ASUS ZenFone 4 – which will be marked as the flagship and top of the line
ASUS ZenFone 4 Selfie – which will be front-camera specific, much of a competition with OPPO and Vivo
ASUS ZenFone 4 Max – which is what you guys pretty much have the idea of, already.
I do not think that there would be any Zoom or Laser variant this time around, and I think a Deluxe might follow at a later time. I'll explain why subsequently.
ASUS ZenFone 4 – the Flagship
ASUS really nailed it when they released the ASUS Zenfone 3. The ASUS Zenfone 3 was so good in terms of performance, reliability and camera, to a point that the supposed-to-be superior ASUS ZenFone 3 Deluxe, ended up looking inferior to its sibling. This is probably because the ASUS Zenfone 3 Deluxe was announced together with the flagship, and setting the expectations became a tad impossible. Which is why, while I believe that there will be a Deluxe variant of the ASUS ZenFone 4, it will not be announced together with the flagship. So what do I expect to see in the ASUS ZenFone 4?
For starters, I'm putting my bets on a dual-lens camera for the ASUS ZenFone 4 (ZE554KL) because this device needs to surpass the ASUS ZenFone 3 Zoom and this will be the only way for it. It should spot 4GB of LPDDR4 RAM unlike the beastly 8GB RAM in the ASUS ZenFone AR. As for the SoC, what we know is that it is clocked at 2.21GHz on an octa-core Qualcomm SnapDragon processor. So there are two likeliness to this. Either it's running on the SnapDragon 660, or the monstrous SnapDragon 835. The thing is, ever since ASUS released their ASUS ZenFone 3 and its Zoom variant, we have seen that ASUS is really upping the ante in the mobile field and hence, I believe that ASUS will ship the ASUS ZenFone 4 with the SnapDragon 835 which will be a very powerful game changer. If it is, we are likely going to see the 10nm FinFET based CPU in ASUS' flagship this year! Of course, it has to be shipped with Android Nougat 7.1.1 and anything below that will not be tolerated :P
Storage will be 32GB onwards, most definitely. I hope ASUS will fit in a UFS2.1 storage, which will label it as perfection. As far as battery is concerned, I'd be more than happy with a 3,500mAh on the ASUS ZenFone 4. Anything above it, would be a bonus. With all the power, I hope ASUS adds either a FHD or a QHD resolution display for maximum usage satisfaction. Please don't ruin it with a 4K display nonsense.
ASUS ZenFone 4 Selfie – the Competitor
Yep, I strongly believe that ASUS is bringing the ASUS ZenFone 4 Selfie this time around. Much like the Vivo V5Plus, the ASUS ZenFone 4 Selfie will include dual-front facing cameras for wide selfie shots with beautiful bokeh effects. This should not be surprising since ASUS has been really promoting the ASUS ZenFone Live which has BeautyLive, and instead of having one big selfie camera like the ASUS ZenFone 2 Selfie had, ASUS will be having two instead. If it has dual-camera in front, then the rear camera will not be a dual-lens most definitely.
Under the hood, I think the ASUS ZenFone 4 Selfie will harness a Qualcomm SnapDragon 400 series. This could either be a SnapDragon 430 or a SnapDragon 435 coupled to 3GB of RAM and would also have 32GB storage with Micro SD option. Since this will be a selfie oriented device, I think it will appeal more to the ladies.
So, what do you think about our guesses on the upcoming ASUS ZenFone 4? Are you equally excited with its launch? Of course, once it surfaces, we will notify you on our prediction accuracy and eventually review the devices for your pleasure ;)
Pokdepinion: I might have overkilled the specifications, but if what I predict is true, then it would definitely be the perfect reason to jump into the ASUS ZenFone bandwagon!