[MWC2019] The HUAWEI Mate X is a €2299 foldable beauty with Leica cameras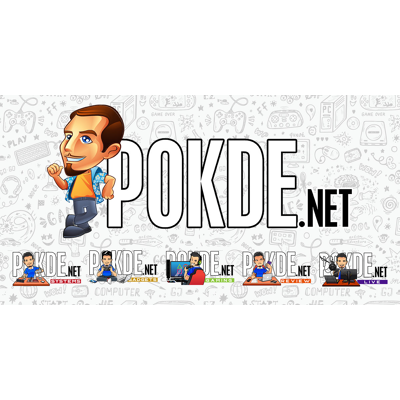 Well, HUAWEI won't be releasing the HUAWEI Mate X earlier than the Samsung Galaxy Fold. However it will prove quite competitive with the Samsung Galaxy Fold by adopting an entirely different approach to the foldable smartphone.
Instead of having two screens, the HUAWEI Mate X touts a single 8″ display which wraps around the outer fold. The Samsung Galaxy Fold has a display that folds up inwards. This allowed HUAWEI to sport dual-screen functionality when the device is folded, with a 6.6″ on the "front" and 6.38″ display on the "back". Without notches or punch holes.
HUAWEI has designed the HUAWEI Mate X with only a Leica triple camera module facing the "back" on the sidebar, so selfie aficionados will be spending quite some time with the rear-display. Or, they could always unfold it to use the 8″ display for selfies if they see fit.
The foldable design isn't the only thing HUAWEI is proud about. As it features their Balong 5000 5G chipset, HUAWEI claims it to be the fastest foldable 5G phone. HUAWEI claims it can deliver 2x the speed the Qualcomm Snapdragon X50 5G modem can offer. Theoretically, the HUAWEI Mate X is capable of speeds of 4.6 Gbps, which is 4.6x faster than the fastest fibre connection we have here in Malaysia (1 Gbps from TIME).
HUAWEI also managed to cram a huge 4500 mAh battery in the HUAWEI Mate X, and backs it up with 55W SuperCharge fast charging technology. 55W is the fastest charging rate in the industry currently, with OPPO and OnePlus delivering just 50W, and smaller batteries at that. Given that it has a tablet-sized display, having a huge battery and fast charging will definitely help it maintain usability. Speaking of usability, a side-mounted fingerprint scanner is in charge of biometric security. HUAWEI most probably skipped over any facial recognition given that there is no actual "front-facing" camera.
Key HUAWEI Mate X Specifications
Kirin 980, octa-core up to 2.6 GHz, 7nm FinFET
8GB RAM
512GB storage (expandable via NM card)
8″ 2480 x 2200 foldable OLED display
Leica camera
5G network (4.6 Gbps at sub-6GHz)
4500 mAh battery, 55W SuperCharge
€2299 (~RM10626)
As you may see, HUAWEI didn't reveal too much information about the HUAWEI Mate X, but they did reveal the price. Availability is expected to begin in mid-2019.
Pokdepinion: European pricing is usually higher than US', so it isn't an apples-to-apples comparison with the Samsung Galaxy Fold just yet. Still it would be interesting to see how will HUAWEI bring the fight to Samsung with it launching later.