NVIDIA RTX SUPER lineup is SUPER EFFECTIVE — destroys the RTX series' resale value and maybe the Radeon RX 5700 Series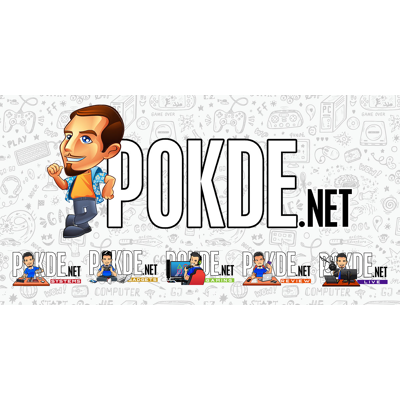 If you have been holding out on getting the NVIDIA GeForce RTX graphics cards, well lucky you. The GeForce RTX SUPER series has just been launched yesterday, and it quite literally staves off any threat the Radeon RX 5700 series had against the Turing-powered GeForce RTX cards. But, anyone who got an older GeForce RTX card would be cursing the wind.
For starters, remember how I was complaining that the Turing generation represented a smaller leap in raster performance from Pascal, as compared to Pascal from Maxwell? Well, the NVIDIA GeForce RTX SUPER lineup solves my grouse. The GeForce RTX 2060 SUPER is faster than a GeForce GTX 1080, the GeForce RTX 2070 SUPER is faster than a GeForce GTX 1080 Ti… Exactly the same generational leap as Pascal vs Maxwell. The GeForce RTX 2080 SUPER is currently unmatched, only bested by the GeForce RTX 2080 Ti.
I think the above information is best summed up in a table though:
GeForce RTX 2060
GeForce RTX 2060 SUPER
GeForce RTX 2070
GeForce RTX 2070 SUPER
GeForce RTX 2080
GeForce RTX 2080 SUPER
GeForce RTX 2080 Ti
CUDA Cores
1920
2176
2304
2560
2944
3072
4352
Boost Clocks (MHz)
1680
1650
1620
1770
1710
1815
1545
RTX-OPS
37T
41T
42T
52T
57T
63T
76T
Memory
6GB GDDR6
8GB GDDR6
8GB GDDR6
8GB GDDR6
8GB GDDR6
8GB GDDR6
11GB GDDR6
Memory speed
14 Gbps
14 Gbps
14 Gbps
14 Gbps
14 Gbps
15.5 Gbps
14 Gbps
Memory interface
192-bit
256-bit
256-bit
256-bit
256-bit
256-bit
352-bit
NVLink (SLI)
No
No
No
Yes
Yes
Yes
Yes
Availability
Now
9th July
Now
9th July
Now
23rd July
Now
Price
$349 (~RM1445)
$399 (~RM1652)
$499 (~RM2066)
$499
(~RM2066)
$699
(~RM2894)
$699 (~RM2894)
$999 (~RM4136)
*italicized variants are discontinued
So yeah, the older cards just lost their value. Anyone holding on the a GeForce RTX card right now hoping to sell it, would probably better stick it back into a running system and just make the best of it. You aren't going to be able to sell it at without making a huge loss. I wonder how are NVIDIA's partners going to clear their inventory of old stock too, now with GeForce RTX SUPER out. How much is the difference? While we didn't get any of the new cards to test, NVIDIA claims the following:
"The GeForce RTX 2060 SUPER is up to 22% faster than the RTX 2060, on average 15% faster"

"GeForce RTX 2070 SUPER is up to 24% faster (16% on average) than the RTX 2070

"GeForce RTX 2080 SUPER is faster than the TITAN Xp"
Essentially they have just refreshed the GeForce RTX lineup. For better or worse. Better for people who have yet to upgrade to a Turing GPU, worse for people who have just gotten their GeForce RTX 2070 or GeForce RTX 2080. Aside from accidentally committing cannibalism, the GeForce RTX SUPER cards should also tide PC enthusiasts over theRadeon RX 5700 series hype.
Overall, I consider it a win. But then again, that's probably because I have yet to get a GeForce RTX GPU. :P
Pokdepinion: Well, I guess SuperDaddy made the right choice going for a GeForce RTX 2080 Ti rather than anything less… Also, I think I spoke ahead of time…