PlayStation Network Lunar New Year Specials: Free Games, PSN Discounts, Prizes, and More!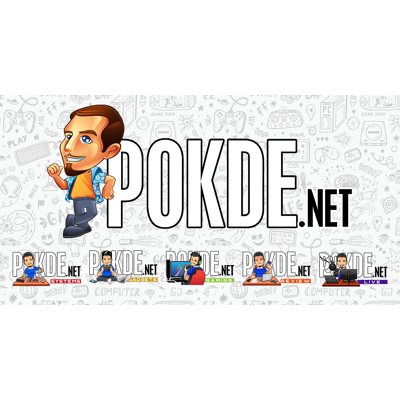 Lots of interesting stuff on the PlayStation Network for the Lunar New Year.
As many of you know, the Year of the Rooster is almost upon us. Some of you will be on the road to meet with your loved ones and celebrate the new year. Then there's people like me who will be spending free time gaming away.
If you're just like me, the PlayStation team has prepared a number of awesome things. Of course, you can just join in the fun even if you're travelling, because this is something you wouldn't want to miss.
PlayStation Network Lunar New Year Specials
1. PS Store Lunar New Year Sale
Looking to buy some new games to keep yourself entertained? Right on PSN, there will be special discounts, up to 75%, going on for selected PS4 and PS VITA games.
If you're a PS Plus subscriber, you get an extra bonus with an exclusive discount of up to 80%. Believe it or not, major games like Final Fantasy XV, Watch Dogs 2, Battlefield 1, and Call of Duty: Infinite Warfare are currently available at a discounted price.
2. PS Plus 12-Month Membership + 3-Month Bonus
If you have a PlayStation 4 or PS VITA and still haven't subscribed to PS Plus, this might be the perfect time. The PlayStation team has released a special 12-month membership + 3-month bonus offer for PS Plus.This means that you will be a PS Plus subscriber for a year and 3 months by paying the regular 1-year membership price.
Every month, there will be free games and exclusive discounts for PS Plus subscribers, and they aren't just some weird games. At times, there will be some major games available for free, such as the one I'm about to tell you below here.
3. More Awesome Free Games for PS Plus Subscribers
Along with the list of free games available for PS Plus subscribers in January as we've reported earlier this month, there are 2 high profile games that you definitely wouldn't to miss. Those 2 games are Bandai Namco's Tales of Zestiria, and the remastered version of God of War III.
Those games are only available from 26th January to 8th February 2017, and yes, they are free of charge for PS Plus subscribers. If you have subscribed it already, hurry on to the PlayStation Network and claim what's rightfully yours.
4. PlayStation Plus Lucky Rooster Campaign
Alongside the specials happening on the PlayStation Network, there will be a special PlayStation Plus Lucky Rooster Campaign running for 4 days, from 28th January to 31st January 2017.
In that campaign, there will be some awesome PlayStation goodies up for grabs, something like the giveaway we did for the past 2 weeks. There's Horizon Zero Dawn, DualShock 4 controllers, and more awesome stuff.
So how do you win this thing? You will have to tune in to the PlayStation Asia Facebook page during those 4 days at 1pm. Something will pop up there and all you have to do is participate. Easy, right?
Pokdepinion: Just when I thought Alienation alone is good enough, the team impresses me yet again by offering Tales of Zestiria and God of War III Remastered for free. If the discounts aren't enough to entice you into subscribing to PS Plus, the free games alone will be enough.
Heck, you'd get an extra 3 months if you subscribe for a whole year. That's 15 months worth of free games. I don't know about you but I'm definitely not missing out on that.