Review
Razer Basilisk V2 Review – Jack of All Trades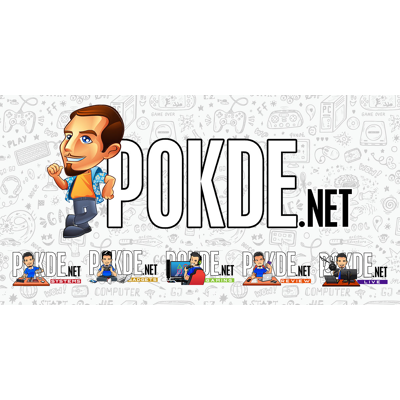 Overview
The Razer Basilisk V2 further improves upon the popular Basilisk line of gaming mouse, allowing it to give an overall better experience for gamers. However, are the upgrades worth the money? Let's find out.
Positives
+ 100% PTFE mouse feet for effortless gliding
+ Comfortable, ergonomic shape
+ Adjustable scroll resistance
+ Various improvements over the original Basilisk
+ Razer Speedflex cable minimizes drag
+ Precise clicks
+ Versatile with on-board memory profiles
+ 11 programmable buttons (doubles with Hypershift)
Negatives
- This price for a wired mouse may turn off a few people
- Optical switches may feel awkward for some
- There are better options if you're geared towards a specific game genre
Unboxing the Razer Basilisk V2
With every purchase of the Razer Basilisk V2 gaming mouse, you are expected to get the following items:
User guide
Warranty card
The Razer Basilisk V2 itself
Appearance
Despite being wired, the Razer Basilisk V2 has more similarities with the Ultimate variant as opposed to the original Basilisk. If anything, it's as if they took the improvements from the Ultimate variant and made a wired version of it. That's not a bad thing as the Ultimate version saw some good changes, such as having more space for your hand.
At first glance, you will see the scroll wheel, left click, right click, and two DPI switches for increase and decrease. Instead of just pressing down the scroll wheel, you can push it left or right for additional inputs. Go further down and you will see the signature triple-headed snake logo in glorious RGB lighting. Only this and the scroll wheel has RGB lighting.
You have rubberized side grips on both sides. There's nothing much on the right side but on the right side, you have two extra buttons, a magnetic paddle that can easily be removed, and an area for you to rest your thumb.
At the bottom, you can see the PTFE mouse feet on four sides, a profile button, an LED indicator, a resistance dial to adjust scroll wheel tactility, the optical sensor, and general product information.
Overall, the Razer Basilisk V2 is an attractive, ergonomic gaming mouse. It's suitable for palm rest and claw grips so if you have a rather large hand, this should do just fine. It's definitely more comfortable than the Razer Viper and Deathadder unless you're left-handed.
Specifications
Body material
Textured rubber side grips, matte plastic shell, glossy highlights, magnetic side paddle (detachable), 100% PTFE mouse feet
Sensor
Razer Focus+ Optical Sensor
650 IPS
50G acceleration
Asymmetric cut-off distance
DPI
100 ~ 20,000 DPI, 50 DPI increments
USB report rate
125/250/500/1000 Hz
Switch type
Razer Optical Mouse Switches rated for 70 million clicks
Cable
2.1m Razer Speedflex cable, detachable
Weight
92g
Dimensions
130 x 60 x 42 mm
User Experience
The Razer Basilisk V2 gaming mouse is designed for right-handed gamers. This not only makes it usable for a vast majority of people out there, it's also more comfortable if you're right-handed. The size itself essentially lets me rest my entire hand on it, and there's a dedicated area for my thumb as well. If you're left-handed, this isn't the one for you unfortunately.
There are 11 programmable buttons on the Razer Basilisk V2, so there's quite a bit of functions you can add on this gaming mouse. When used with Razer Hypershift, you've effectively doubled the inputs you can make as it toggles a secondary button profile. This makes it a viable choice for games that have a lot of shortcuts to execute specific actions, such as MMOs.
From my own experience, the Razer Basilisk V2 has excellent tracking with no smoothing or acceleration. I wouldn't recommend using it at the highest DPI (20,000) because even the slightest movement will send the cursor to the ends of the world. Even half of that already feels too much. You are free to use it from any DPI up to 20,000, so that is up to your comfort level. Keep in mind that you can make use of the asymmetric cut-off distance feature, so you can have start / stop tracking at different heights from the surface.
Razer Speedflex cable makes a return here. The minimal drag makes you feel like you're gaming on it wirelessly, which I personally love. Essentially, you'll have quicker, fluid movement, and precise control without anything holding you back. This seems to be the standard in Razer's products as of late and I hope this maintains, if not improved on even further.
As you might be able to tell by now, the Razer Basilisk V2 uses the latest Razer Optical Mouse switches. As far as feel goes, it's pretty okay. It's not as clicky as the more common Omron switches, and may feel a little bit odd if you're not used to this. However, there's no denying the precision it offers, and I'm sure anyone can get used to it pretty fast. The added benefit of a longer lifespan is also a major plus.
Like some of the recent gaming mice by Razer, this one also has adjustable scroll wheel resistance. You can have it scroll from completely smooth to a very tactile feel. You can easily adjust it via the dial on the bottom of the mouse. It's great to have as I would like it as smooth as possible when doing work or web browsing but having the maximum tactility while gaming for precise control. This is especially the case since I binded my mouse wheel up for melee attack in games like Apex Legends.
Like the Razer Viper, this one uses 100% PTFE mouse feet. It allows for effortless glide on any surface as if there's no resistance whatsoever. Given the heavier weight compared to the Viper, this one doesn't move as much when you just push but frankly speaking, no one really does that when gaming anyway. The smooth glide will let you aim consistently without anything slowing you down.
On the software side of things, you have Razer Synapse to customize the Razer Basilisk V2 to your liking. When it works, it works perfectly fine but there are times when it gets a bit confusing. For instance, I could use the mouse without problems but Synapse had trouble detecting it at first. This led to me being confused as to where I need to go. Basically, if you don't see your mouse in Synapse, it's either Windows hasn't installed it fully yet, or there are conflicting driver issues.
If you have multiple PCs that you use often enough, like a home desktop and work laptop for example, you can easily use the Razer Basilisk V2 on all of them while maintaining your settings. This is made possible on-board memory, which lets you save up to 5 profiles. Personally, I have two settings saved for regular use and for Apex Legends, and both settings can be used on my home desktop, work laptop, and review laptops without needing to do the setup all over again. It's a very useful feature to have.
Razer Basilisk V2 Verdict
The Razer Basilisk V2 is an excellent gaming mouse for a wide variety of gamers. Whether you're into shooters, MMOs, or any genre really. It's basically a jack of all trades in this regard. It's also a comfortable gaming mouse to use even for big hands.
If you're interested in the wireless version, check out our review of the Razer Basilisk Ultimate by clicking right here.
If you're more into specific game genres, there are more suitable options even within Razer's own lineup. For shooters, I personally feel that the Viper and Deathadders are more suitable especially given the weight. Some gamers may not like the feel of the optical switches as well. There aren't many choices that offer the same level of versatility however.
With that being said, I award the Razer Basilisk V2 with out Silver Pokdeward.