Forget the NES Classic, The RetroEngine Sigma Can Play Retro Games from 28 Different Consoles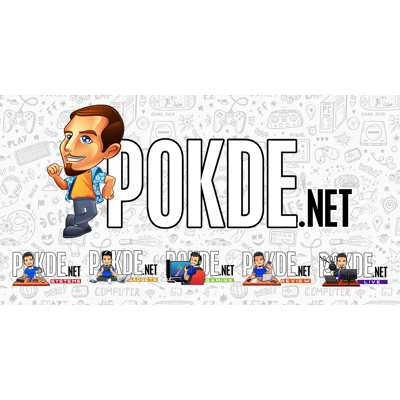 It looks like we're heading into a retro console downsizing trend. First with the NES Classic and now with the RetroEngine Sigma.
Not too long ago, we saw the re-release of the Nintendo Entertainment System. This time though, it's a lot smaller than we remembered. It's fun to see a piece of our childhood being reborn in today's modern world but that doesn't seem to be the end of it.
Over at Indiegogo, a crowdfunding project is running for a videogame console. This videogame console is said to give consumers a better value-for-money purchase compared to the NES Classic. It is known as the RetroEngine Sigma.
RetroEngine Sigma: A Fun-sized Videogame Console
For most people who have the sudden need of playing some good ol' classics, they'll resort to using emulators and downloading ROMs. With the NES Classic, you actually get to play old NES games on a standalone hardware. The downside is that it's only limited to 30 games.
With the RetroEngine Sigma, you can play games from over 28 videogame systems, and it's pretty easy to setup too. Since the tiny console doesn't have a keyboard of its own, users instead connect to it over Wi-Fi using an app on a smartphone or tablet where they can choose what software to install.
You can connect the RetroEngine Sigma to your displays via HDMI. It also has 2 programmable buttons on the console so you can feel free to get creative with that if you wish.

The console itself has 2 USB ports but if that's not enough, you can actually connect a whole USB hub to it. With the use of a USB OTG cable like you see above here, you can get even more USB ports in.
You can also use a Bluetooth USB dongle on the RetroEngine Sigma, which gives you a lot more freedom on what you wanna do. For instance, you can connect any Bluetooth-enabled videogame controller on it, like the PlayStation 3's DualShock 3 controller for example.
What is perhaps the biggest surprise of the console, you can actually turn it into a mini computer. A mini computer that is a 4K-capable media center. Just connect any USB keyboard and mouse and use it as you please. You can even omit the keyboard and use your smartphone as a keyboard instead.
The Sigma will ship with 15 preinstalled, branded games that are playable out of the box. We will reveal the individual titles over the course of the campaign. In addition, our Plug'n Play installer gives you the choice to download, configure and install additional emulators from public sources and repositories, controlled by your smartphone or tablet.
Early backers of the project on Indiegogo are able to nab this for themselves for as little as USD $50 (RM223.93). If you're interested in the device now, you can actually get it for below USD $100 still unless you're opting for the sets, which are superbly pricey.
Pokdepinion: Getting the RetroEngine Sigma just to play some old PlayStation and Nintendo 64 games is very appealing. Not to mention that there are games from other consoles that you can play on this as well. It's a pretty good buy if you're looking for a trip down memory lane.