SteelSeries launches new affordable gaming mouse — SteelSeries Rival 100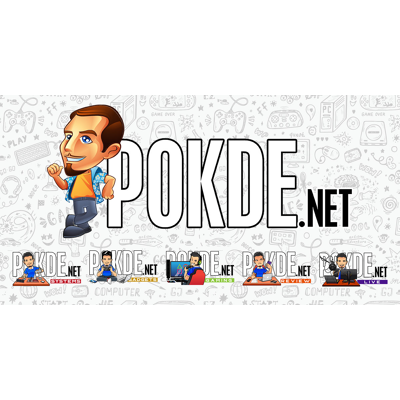 SteelSeries is a well-known manufacturer of gaming peripherals and now they announced a new mouse, the SteelSeries Rival 100. So what's the deal with this new mouse? SteelSeries claims that the SteelSeries Rival 100 has "40% higher tracking accuracy and movement-tracking speeds up to 33% faster than top competitive mice.". We aren't actually sure what does this claim even mean, and we are also not sure which competitor did SteelSeries mean.
Going by the claims above you might think that this mouse will surely not come cheap, but the SteelSeries Rival 100 is an affordable gaming mouse with a price tag of USD 40 (approximately RM170).
Ergonomic right-handed shape and a 6-button layout which was designed to work comfortably with any and all grip styles the SteelSeries Rival 100 has durable textured side grips on both sides of the mouse provide maximum comfort so you never lose control in the heat of battle.
The SteelSeries Rival 100 uses a custom Pixart S3059-SS optical sensor with 8 CPI steps up to 4000 DPI, and supports speeds up to 143 IPS and acceleration up to 20g. SteelSeries CEO claims that the SteelSeries Rival 100 is "the most accurate 1:1 optical tracking experience for any mouse under $50."
"We determined early-on that we weren't going to sacrifice anything when designing the Rival 100. In fact, it was our goal to develop a multi-button gaming mouse, with features and performance beyond any similarly-priced mouse," said Ehtisham Rabbani, SteelSeries CEO. "We are confident that this is the mouse gamers are demanding."
Since the SteelSeries Rival 100 still a gaming mouse, all six button on it is remappable. Last but not least, SteelSeries also managed to cram customizable RGB LED lighting into the mouse even with its affordable price tag and that what it make it awesome.
Pokdepinion : With so many claims from SteelSeries CEO, it makes one want to believe it has good performance. Good looks is already visible from the pictures. Low price point will be the main attraction and the RGB lighting absolutely makes it a must-buy for people who just need RGB lighting but have a limited budget. About the sensor, for me it depends on user preferences because I believe numbers don't really mean much, but the actual user experience is more important. I do wonder if it can match the Logitech G502 in terms of raw sensor performance though…