[UPDATED] The Samsung Galaxy A80's janky flipping camera mechanism fails 10% of the time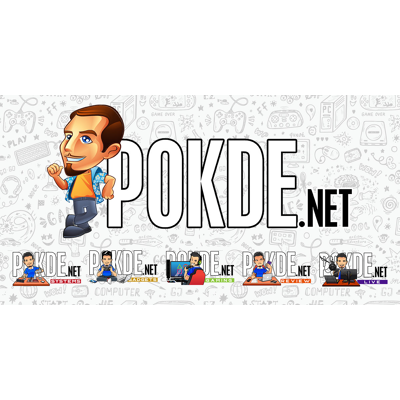 After the Samsung Galaxy Fold which faced some issues with its hinge, and is now on hold indefinitely, the Samsung Galaxy A80 also appears to be facing a unique set of mechanical issues with its unique flipping camera. Not like we didn't already expect it to happen. Instead of just one moving mechanism, the Galaxy A80 touts an unnecessarily overengineered contraption to both popup and rotate the rear facing cameras to… face the front.
There was quite literally no reason to do it like this. Unlike the ASUS ZenFone 6 which has a flipping camera that can do panoramas for you, the Galaxy A80's popup-and-flip camera mechanism was solely there for the wow factor. Perhaps Samsung should have asked "should we" rather than "could we" to their engineering team.
What the hell is Samsung thinking releasing this to the market. This pop-up, flipping camera gets stuck about one out of every ten times it pops up. Not to mention it's hilariously overpriced.

SMH… pic.twitter.com/eeQrzZ1XCR

— ben sin (@bencsin) July 9, 2019
The Samsung Galaxy A80's popup-and-rotate camera apparently has a 1/10 failure rate. SamMobile's unit gets stuck like "1 or 2 times out of 20", while another user claimed that their unit improved after lubricating the mechanism. Which I am pretty sure will void the warranty when Samsung technicians find oil in the mechanism. And maybe the US might invade the swiveling joint too.
As it stands, the Samsung Galaxy A80's camera seems to get stuck when the mechanism is popping up, and also when it is rotating. At times it gets stuck mid-rotation, reminding me of a droopy eyelid. This is Flipgate alright. Or is it Rotategate?
This is Samsung's first try at a popup camera, and they went further than any smartphone manufacturer did. Also it could be a problem that affects the early samples that are sent to reviewers. These issues are usually ironed out in retail units. It still doesn't absolve Samsung of their sins though. Perhaps they should have stuck to a more conventional popup camera. That might also have the indirect effect of lowering the ridiculously high price tag of the Samsung Galaxy A80.
Samsung Galaxy A80 Specs
Snapdragon 730, octa-core up to 2.2 GHz, 8nm FinFET
8GB RAM
128GB storage
6.7″ FHD+ Super AMOLED, New Infinity Display, on-screen fingerprint scanner
48MP f/2.0 + 8MP f/2.2 ultra-wide + 3D Depth sensor, rotating
3700 mAh battery, 25W Super Fast Charging
RM2499
Did you buy a Samsung Galaxy A80? Does yours face the same issues?
[UPDATE]: Samsung sent Ben a new unit of the Galaxy A80!
So apparently Samsung sent Ben Sin a new unit of the Galaxy A80, and guess what, it works flawlessly. For 500 cycles, at least. This confirms our earlier suggestion that the faulty ones were early samples, with the issue solved on later units.
Samsung Malaysia also suggests users who are facing janky popup mechanisms with their Galaxy A80 to head over to an official Samsung service center to get their devices checked.
Pokdepinion: If I actually got a Galaxy A80, I would probably just use it without a selfie camera.