Review
Acbel iPower 90m 600W 80+ Gold overview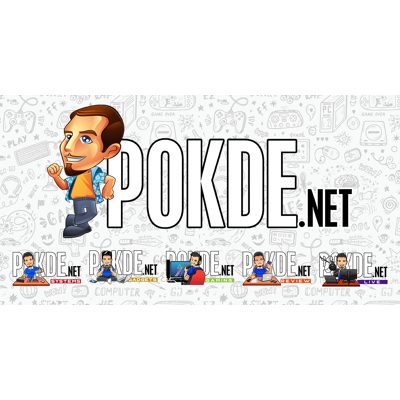 Positives
+ Affordable price for a PSU with 80+ Gold certification
+ Semi modular design is welcome
+ Flat cable for better cable management
+ Silent operation
+ 5 years manufacturer warranty
Negatives
- Red colored PCIe connector
- 24 pin and 4+4 pin connectors are not flat like the other cables
Choosing the right power supply unit (PSU) is important. First, you need to consider your rig's power consumption. Then you need to look for one that fits into your budget and touts high efficiency certifications. A suitable PSU will not only can save you money the moment you purchase it, but also in the long run with its high efficiency rating. A good PSU also helps to ensure PC stability through clean power delivery. Today we are looking at the Acbel iPower 90m series, which touts power efficiency up to 90% with the 80+ Gold rating. This is my overview of the Acbel iPower 90m 600W 80+ Gold and let's see what's interesting about it.
Unboxing
The Acbel iPower 90m series come in several wattage ratings ranging from 400W to 700W. The packaging is quite sleek. It is mostly black with some gold accents, probably to help highlight the fact that it is rated 80+ Gold. Some product highlights are found on the front with more detailed information printed on the back.
As the Acbel iPower 90m 600W is a semi-modular power supply, the 24pin and 4+4 CPU pin connectors are non-detachable. The rest of the cables are flat-type modular cables for easier cable management. With a total of 4 PCIe 6+2 pin connectors, the Acbel iPower 90m 600W offers support for SLI or CrossfireX card configurations. Plenty of SATA connectors (a total of 10) allow for builds with lots of storage. Acbel included 2 Molex connectors and a single FDD 4pin to support legacy hardware.
Specification
The Acbel iPower 90m has 90% power efficiency at 50% load. Less wastage is always good. It also features low fan noise of below 20db and also China CCC regulation so the PSU can still work in high altitudes of up to 5000 m. The high-altitude workability may not mean anything to us Malaysians but it is a sure sign that the PSU is of high quality.
The Acbel iPower 90m 600W is backed by 5 years of manufacturer warranty.
Overview
Currently we don't have an industrial-grade PSU tester at our Pokde.net labs (yet), so I can't do any detailed load testing. But armed with a wattmeter, I decided to run a power efficiency test, comparing the power consumption of the Acbel iPower 90m 600W 80+ Gold and Corsair TX650 80+ Bronze. At first I tried to do a stress test with OCCT's power supply test but it seems that the software does not fully stress my hardware and it consumed less power than I expected. Thus I did some gaming tests and eventually it gave me some better results.
The iPower 90m 600W is not a looker. The font used is not the prettiest nor does it sport a unique shape on its chassis. The red PCIe connectors also look out of place as the unit is almost entirely black in color. To its credit, it does look solidly built though.
This is the view that you will most probably be looking at if you have a bottom mounted PSU slot in your case. For the geeks, I think they will be pleased by the detailed amperage printed on this side, but for the average user I think they wouldn't give two hoots at these details.
Here are the specifications of the rig that I powered with the Acbel iPower 90m 600W 80+ Gold:
Processor
Intel Xeon E3 1230 V3
Motherboard
ASUS H87-Plus
RAM
Corsair Vengence 16GB DDR3
GPU
ASUS HD 7850 DCUII
SSD
Corsair Force LS 120GB
Corsair Force F3 60GB
HDD
1 TB Samsung F3
2TB Western Digital Green AVGP
1TB Western Digital Blue
Cooling
Corsair H60 liquid CPU cooler
6 x 120mm
Accessories
30cm LED strip
To be honest a 600W 80+ power supply is overkill for my setup, At first glance I already knew that my system wouldn't even pull 50% of the Acbel iPower 90m 600W's rated power, but the results I have obtained might interest you.
The Acbel iPower 90m 600W 80+ Gold pulls less power from the wall compared to the Corsair TX 650 80+ Bronze, but I won't take it as a proper test as the Corsair PSU is over 3 years old now. Nonetheless, the Acbel iPower 90m 600W does show great efficiency. As expected, my system only pulls 253 watts from the wall and is not pulling the maximum efficiency target of 50%, but still it gives an idea of what to expect from a 80+ Gold PSU.
During the test I noticed no coil whine or unusually loud fan noise. I also tested with hibernate and sleep features and I am happy to report that it is fully compatible with Intel's latest processors and their power saving features.
Summary
In my opinion Acbel has done a great job with the PSU. It comes with an appropriate number of PCIe and S-ATA connectors, ready for any modern PC setup. Based on the results I am pretty sure that the PSU is capable of powering an Intel-based system (Haswell or newer) and a couple of NVIDIA GTX 970s in SLI configuration. The Acbel iPower 90m 600W 80+ Gold is priced at around MYR 410 to MYR 420. It is widely available in e-stores like Lelong or Lazada. As per the title, this is just an overview of the PSU and I can't give any Pokde.net award but the rating stars will reflect its score in the various criteria. Personally I think the Acbel iPower 90m series PSU is a good purchase for new DIY PCs.
I would like to thank you to Cudo Technologies for the review unit.