Review
Acer ConceptD 500 Review – Looks Amazing But The Insides Need Refinement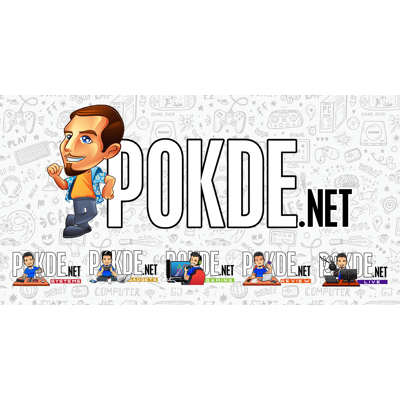 Overview
Designed to give creatives and professionals reliable performance, the Acer ConceptD 500 is said to be great for a variety of workloads especially rendering, CAD, and complex calculations. Is it worth your money? Let's find out.
Positives
+ Looks good
+ Built-in headset cradle and wireless charging pad
+ Compact desktop
+ More reliable for work (Quadro P2000)
+ Good array of ports
+ Comes with a good variety of freebies
Negatives
- Not easy to open up
- Pricey
- Cable management could be better
- CPU fan needs an upgrade
Unboxing the Acer ConceptD 500
The Acer ConceptD 500 will come in a rather large box. Inside the box, you are expected to find the following items:
Acer Wireless Mouse and Keyboard (Batteries Included)
User guide and warranty
NVIDIA Quadro guide
DisplayPort to DVI-D adapter
Power cable
The Acer ConceptD 500 Desktop itself
Appearance
The Acer ConceptD 500 is a mid tower-sized desktop with a clean, minimalist design that should fit in any modern studio. It's clad in white and has a top panel with a wood effect. One the front, you have a triangular panel which houses a pop-up headset cradle.
Moving to the top, the wood effect isn't actual wood but it does look neat. You will find three USB-A ports, a USB-C port, an SD card reader, audio jacks, amber light button, and power button here covered under a clear, plastic cover. Beside it, there's a built-in wireless charging panel so you can convenient charge your smartphone / wearables with ease.
As for the side panels, it's clad in white with half of it having plenty of holes similar to mesh panels. This is clearly designed to improve airflow. You can tell at this point that there are no sharp corners here as they've opted for a more-rounded design.
There's nothing much on the bottom here aside from four rubber feet, one on each corner. This would be an anti-slip measure for the desktop, if the weight alone isn't enough.
As for the rear, you have the vast majority of ports (which we've included in the specifications table in the next section) as well as the Quadro P2000's I/O. There are also a couple of handles here, which seems to be a bit flimsy. These handles can be removed to expose screws that hold the rear panel.
Overall, the Acer ConceptD 500 is a clean desktop that should easily work in home or office environments. You can place it on the table, or on the floor if you'd like. The mid-tower size should make it relatively easy to position the machine without taking up much space. Like the monitor, I do feel like the design screams "environmentally conscious".
Specifications
CPU
Intel Core i7-9700K (8C / 16T @ 3.6GHz, 12M SmartCache)
RAM
16GB (2 x 8GB) 2666 MHz DDR4
GPU
NVIDIA Quadro P2000 5GB GDDR5
Storage
256GB M.2 PCIe SSD (Kingston RBUSNS8154P3256GJ1)
1TB 7200RPM HDD (Toshiba DT01ACA100)
Software
Microsoft Windows 10 Pro
ConceptD Palette
nView Desktop Manager
Connectivity
Wireless
Intel Wireless AC-9560
802.11ac 2×2 Wi-Fi
Bluetooth 5.0
Front Panel
2 x USB 2.0 ports
1 x USB 3.1 Gen 1 port
1 x USB Type-CTM port
1 x SD Card Reader
Rear Panel
1 x D-Sub port
2 x DisplayPort
1 x HDMI
1 x PS/2 port
2 x USB 2.0 ports
2 x USB 3.1 Gen 1 ports
2 x USB 3.1 Gen 2 ports
1 x RJ45 LAN
Audio
2 x 3.5mm Headphone jacks
2 x 3.5mm Microphone jacks
1 x Line-in jack
Power
500W Power Supply
Dimensions
476 x 439 x 204 mm
Weight
9 kg
Performance
Starting off with CrystalDiskMark, we have the scores for both storage devices; the 256GB Kingston RBUSNS8154P3256GJ1 SSD and the 1TB Toshiba DT01ACA100 7200RPM HDD. The SSD performs better than a SATA III SSD but not as fast as typical NVMe SSDs nowadays whereas the HDD performs decently. This should be more than enough for work.
In Cinebench R15, it performs decently. The single-core is able to do good but the multi-core is definitely lagging behind the competition. It's interesting how the Alienware Aurora R9 with the same CPU scored lower for single core but higher in multi-core.
Things start to get interesting in Unigine SuperPosition as the Quadro P2000 comes into play. The performance seems to be on par with the GTX 1650 and lags behind the RTX 2060. While the CPU could play a role in the score, the 4K Optimized benchmark preset is heavily reliant on GPU.
A similar pattern can be seen in 3DMark's Time Spy benchmark, where it lags behind the RTX 2060. I purposely put the MX250 laptops there for comparison and for you to know that a "professional" machine isn't necessarily that weak.
While the Quadro P2000 in the Acer ConceptD 500 is meant for rendering, scientific calculation, CAD work and more, many people wonder if you can game on it. The short answer is yes, but it's nowhere close to the best. This isn't a surprise as it's not intended for gaming. All the games listed above ran in Full HD at the highest settings, and it's better than I expected.
As for running temperature, the CPU definitely could use some improvements as it tends to run at about 90°C or higher but the GPU temperature is pretty okay as it lingers around 70°C. Upon opening the case, we discovered that the CPU is using a rather cost-effective cooler. If you want to get this, you should invest in a new CPU cooler.
User Experience
The Acer ConceptD 500 is pretty compact. It's the kind of chassis that would fit in a microATX motherboard at best. This makes it easy to place the desktop almost anywhere you like, be it on the floor or on the desk itself. Upgrading it is supposed to be easy as it boasts tool-less entry but it turned out to be a lot more difficult than expected.
We couldn't find a latch or some form of slide-to-open mechanism. Instead, we had to pull out the two rear handles to expose some screws, unscrew that, remove the rear panel, and then you'll finally be able to open the side panels. In words, it still sounds easier than it actually is but we found ourselves worried that we might end up breaking it. Thankfully, we didn't.
Upon opening it up, we were surprised by what we found. Unlike the outside which looks elegant and premium, the inside looks cheap and uninspired. Cable management is decent but the insides look like what you'd expect from a cost-effective office solution.
Changing / adding parts is pretty easy with a screwdriver but you may need new cable ties to keep things neat as you can see a few zip ties being used here. In case you're wondering, the Quadro P2000 draws power solely from the PCIe slot. It is possible to completely overhaul the PC if you want. This would be a good idea if you purchase this and you want something better somewhere down the road.
The Acer ConceptD 500 has a good array of ports including DisplayPort, HDMI, D-SUB, PS/2, RJ45 LAN, USB 2.0, 3.1 Type-A and also Type-C. From the Quadro P2000 itself, it gives you four DisplayPort 1.4 ports. If you want to connect to the card via HDMI, you will need an adapter. The fan itself may seem small but based on our benchmarks, it's actually good enough.
While the desktop works right out of the box, there may be a few upgrades that you might want to consider. For starters, you want to consider doubling the RAM especially for rendering, and you have two empty slots for you to make use of. You also want to consider upgrading the CPU cooler for added reliability and lesser noise as the fan here can get rather noisy.
It does well enough in gaming (Full HD) but getting a better GPU is subjective here. Getting a gaming-grade GPU beats the purpose of buying this desktop, but you can if you want to. If your workload is very complicated, you may want to get the Quadro RTX cards instead. I believe the CPU, motherboard, storage, and power supply will be fine as is.
Using a Quadro graphics card doesn't automatically make rendering faster. It's designed to be precise with calculations, more energy efficient, and work more reliably for long hours without any random errors. We compared the Acer ConceptD 500 with our own video editing / rendering rig, with the specifications listed below:
Pokde Video Editing / Rendering Rig
CPU
AMD Ryzen 3700x (8C / 16T @ 3.6GHz)
RAM
32GB DDR4 3200MHz
GPU
NVIDIA GeForce GTX TITAN X
Storage
1TB Phidisk Wrathkeeper SSD
500GB Western Digital Blue 7200RPM HDD
We took one of our heavier video projects spanning over 20GBs in size and rendered it on both machines. The Pokde video editing right managed to render the video in 69.12 seconds whereas the Acer ConceptD 500 rendered it in 98.28 seconds. It's worth noting that the our own rig trumps it in terms of CPU and RAM but overall, it had a near 30-second difference in time.
Even with similar RAM, it will only shave off seconds. So what's the point? While our own rig performed better, the Acer ConceptD 500 is able to do so more efficiently and still produced good results. As far as buying a PC goes, we do feel that our own rig is more cost-effective (albeit at a much higher price) as it allows for versatility but if you know you're only going to use it for professional work, you should get one with Quadro graphics inside.
From my own use of gaming, Netflix, YouTube, web surfing and work (Photoshop, Premiere Pro, After Effects, and word processing), it works well enough. It's not the best for gaming but it works great for all the other stuff. Both Premiere Pro and After Effects ran smoother with project files with even preview rendering appear a bit faster.
It's worth noting that Quadro cards do not make rendering better / faster automatically. It's dependent on the application used.
I personally like the added bits of convenience here, most notably the headset cradle and the built-in wireless charging pad. It allows for a cleaner setup as you don't need a standalone headset stand and you won't need wires if you simply need to charge your smartphone / wearables.
On the software side, you have the Acer Control Center and ConceptD Palette. The Acer Control Center is a simple all-in-on software that lets you tune your system, check its running health, and recovery. It's a standard software that's easy to use and new users should routinely check.
The ConceptD Palette software on the other hand let's you do things that are more fitting with the branding, most notably colour profile adjustments. You can also monitor your system, and change your settings easily. While it is easy to use, my complaint is that they should have merged both this and the Control Center software into one for less clutter.
Acer ConceptD 500 Verdict
The Acer ConceptD 500 is good workstation that can essentially fit in any home or work environments. It looks good and it has some helpful functions like a built-in wireless charging pad and headset cradle. However, it's pricey (RM7,999), it's not easy to open up the PC, and there are more cost-effective solutions, especially if you build a PC from scratch.
This isn't a gaming PC, but you can game on it. If you want something more versatile, then you should go for a gaming PC but if you know you need something for work, especially CAD, rendering, and calculations, you should check this out.
With that, I award the Acer ConceptD 500 with our Bronze Pokdeward.
Big thanks to Acer Malaysia for loaning us this PC for the purposes of this review.