Review
realme C3 Review — is this a mid-range killer?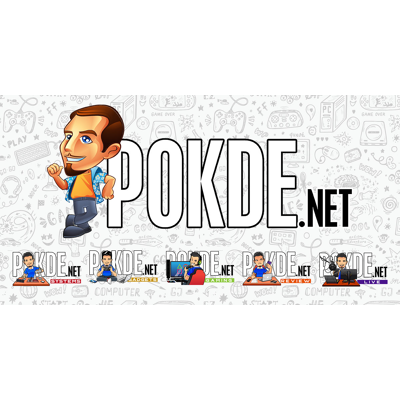 Overview
realme equipped the realme C3 with a Helio G70, which on paper outperforms the Snapdragon 665 in its mid-range realme 5 series. Will this be a mid-range killer that comes in with an entry-level price tag but mid-range performance? We'll see.
1 Year Warranty (6 month Extended Warranty with realme Care)
Positives
+ "Sunrise Design" is pretty and durable at the same time
+ Good performance in benchmarks
+ Excellent battery life
+ realme UI is a step in the right direction
+ Good camera results
Negatives
- microUSB in 2020
- 10W charging takes forever to fill the 5000 mAh battery
- Performance in daily use is poor, especially considering the benchmark scores
- No Nightscape
The realme C3 is one of the most interesting budget devices thus far, succeeding the pretty popular realme C2 as the fast-growing brand's entry-level offering. It might even be enough to compete with the realme 5 series, with the Helio G70 chipset which seems pretty competitive against the Snapdragon 665 chipset. Will this be the next big thing below RM500? And more importantly, will it threaten realme's very own mid-range offerings?
What's in the box?
It's nice that realme has finally decided to keep going with their minimalist yellow box that was introduced with the realme C2 and revisited with the realme 5i. I am not sure if the striking yellow counts as minimalism, but it sure beats having an image of the product on the box. In it we find the 10W charger, microUSB cable, the usual documentation. There's no case included with the realme C3, as usual for realme's non-glossy smartphones.
Sexy back
You probably won't notice anything different about the realme C3 coming from the realme 5 series, just by looking at its screen. The realme 5, realme 5s and realme 5i all feature a similar 6.5″ HD+ display, and there's a pretty sizeable chin to go along with all that.
This is where the realme C3 really shines. Quite literally too. Carrying over the realme 5i's Sunrise Design, the realme C3 features wavy lines that form a shimmering line spreading out from the first camera lens, which has a ring on it. And this is where the realme C3 loses out as it only has three cameras instead of the four you get with the realme 5 series.
The sides are slightly beveled to offer a better grip than the more common smooth curved sides would. The buttons are inset into the sides in a little divot, giving them a little more room to fit your fingertips. Small touches, but good ones nonetheless.
And this is where the first disappointment is seen: a microUSB port. But then again considering realme does use microUSB ports even in their mid-range realme 5 series, I probably wouldn't shouldn't have expected more from their entry-level offering. Still, USB-C should be standard in 2020, regardless of price range, and unfortunately we don't have that here yet. There's still a 3.5mm jack, so that's something.
Specifications
CPU:
MediaTek Helio G70 (2 x Cortex-A75 @ 2.0 GHz + 6 x Cortex-A55 @ 1.7 GHz), 12nm FinFET
GPU:
ARM Mali-G52MP2 @ 820 MHz
RAM:
3GB
Display:
6.5″ HD+ (1600 x 720p) display, 480-nit max brightness, 89.8% screen-to-body ratio
Storage:
32GB (expandable via microSD up to 256GB)
Camera:
Main Camera(s)
12MP f/1.8 +2MP f/2.4 macro + 2MP f/2.4 depth sensor
Expert mode, Chroma Boost, Ultra macro, 1080p30 video, 720p120 slow mo, AI HDR, AI scene recognition
Front Camera
5MP f/2.4
AI Beauty, AI HDR, 1080p30 video
OS:
realme UI 1.0 based on Android 10
Connectivity:
LTE Band 1/3/5/8/38/40/41
Wi-Fi 802.11 a/b/g/n (2.4GHz)
Bluetooth 5.0
SIM:
Dual SIM
Battery:
Li-Po 5000mAh (non-removable)
10W charging
Dimensions:
164.4 x 75 x 8.95 mm
Weight:
195 g
Ingress protection:
N/A
Performance
In Antutu, the realme C3 blows away the realme 5 series' Snapdragon 665 with the MediaTek Helio G70. Of course while Antutu is a good indicator of general performance, there's more to a smartphone's performance than its Antutu score.
CPU performance is also pretty solid, with a strong showing from the realme C3 in the single-core department and also a pretty good multi-core score, albeit one that's a bit slower than the Snapdragon realme 5i.
3DMark is where it gets even more interesting. The realme C3 is optimized for OpenGL ES 3.1 it seems, with scores besting the realme 5i in the Sling Shot Extreme tests before taking a backseat in the ES 3.0 and ES 2.0 runs.
The PCMark Work 2.0 benchmark sees the realme C3 come up just below the realme 5 Pro. It also comes up clear ahead of the other devices we are comparing it against, which is pretty impressive for a mid-range device pitted against mostly mid-range offerings.
Thanks to the larger battery, the realme C3 outperforms its predecessor. However it still can't catch up to realme 5i, possibly because the Helio G70 is still less efficient when compared to the realme 5i. Well, I guess you do have to sacrifice something for that better performance.
Using it as my daily driver, I got very impressive battery life though. I managed to net more than 9 hours of screen-on time over 53 hours away from the plug in total. Plugging the realme C3 in for a recharge at 15% saw the battery go up by 21% after 30 minutes, which is abysmally slow but totally expected given the size of the battery and the basic included charger which only outputs 10W.
The performance is a bit less impressive than the benchmarks imply though, as there were stutters abound. Firing up other apps also took a good deal of time, especially when opening links sent via Messenger. It was not exactly an enjoyable experience, probably due to poor optimization, as it was really sluggish even though the hardware looks very promising. Also, while realme has touted this as a "Triple Camera, Game Monster", the gaming performance on tap is far from beastly. As you can see in the screen shots below, it is only capable of 40 fps at best in PUBG Mobile while in COD Mobile you are only stuck at "Medium" frame rate.
User Experience
As mentioned, the performance of the experience was somewhat lacking, but of course we must remember that this is an entry-level device. For an entry-level device, the user experience is passable, but not one which feels properly optimized. The realme C3 has some impressive hardware, so the sluggishness was pretty unbecoming of the device. Moving on, let's take a look at the screen.
720p in 2020… But it's almost forgivable
A 720p screen probably comes as no surprise to many, since realme uses one even in their mid-range realme 5 series. With that said, the 720p panel here in the realme C3 appears to be tuned differently, serving up very vibrant colors. Looking closely at it you will see the graininess, but otherwise you might just spot some icons looking a little blurrier than it would on phones with better displays. Nonetheless, I would consider the display here perfectly serviceable, although a 1080p panel would have been extremely welcome, especially as we are now in the year 2020.
Audio is nothing spectacular, you get a single loudspeaker down below which is plenty loud for your notifications. The headphone jack which is thankfully still present on the realme C3 comes handy here if you want to listen to music in better quality, and you can tune the sound profile with Real HD Sound. There's even a monitoring mode which lets you hear your microphone input, so you know just how horrible wonderful your singing sounds to the people around you.
Small changes, but definitely in the right direction
realme UI brings a few small changes to the UI, but good ones nonetheless. For starters, realme did away with the useless Smart Assistant. They also moved the settings in the notification shade further down the screen, making them easier to reach when you are using the realme C3 in one hand. The shape of the icons in the launcher is also customizable, which is actually a pretty unique feature. It's not a huge leap from ColorOS, but an appreciable one.
The camera UI has also seen a similarly small but impactful upgrade. The hamburger button introduced with ColorOS 6 made for easy access to most of the camera options back then before the realme 5 series arrived with more camera options. With the latest update, realme has now moved all the extra modes to a "More" menu which looks a lot neater and doesn't require any additional scrolling to access any of the modes. Unfortunately, while realme decided that their entry-level device deserves a dedicated macro camera, there's no Nightscape here, despite the fact that it has a chipset more powerful than the realme 3 as well as three out of the four-member realme 5 series. realme may have intentionally nerfed the realme C3 to make sure that the realme 5 series still retain an advantage.
Surprisingly good camera
But even without Nightscape, I do find the shots produced by the realme C3 pretty pleasing. When you consider that these are produced by an entry-level device, you might even be pleasantly surprised by the outcome. Even in low-light, I would consider the images to be usable for social media posts, but of course, zooming in reveals that the noise reduction algorithm has taken its toll on fine details. The macro camera performs similarly to the realme 5 series' macro cameras too, which isn't saying much but you might find it fun for the first few weeks trying to manually focus photos by moving your phone before ignoring it altogether. Here are the full-sized samples for your scrutiny.
Taking photos is a rather slow affair though. Depending on whether you have apps running in the background, it can take a good few seconds before it actually takes the shot, or just snap it instantly and spend the next few seconds processing the shot. Regardless, there's a fair bit of waiting in the mix.
Conclusion: Could have been better…
For RM499, the realme C3 is a decent enough smartphone for the money. The camera does a better than expected job, and the performance figures in benchmarks are pretty enticing. However, the overall performance seen in daily use is frankly quite underwhelming. I kinda suspect that realme can improve the user experience by quite a bit with the appropriate optimizations. Whether realme will actually do it remains to be seen. As of now, it's good enough as an entry-level smartphone, but it won't be doing any mid-range killing anytime soon unless realme optimizes the software to better take advantage of its performance. We have heard of an update coming pretty soon, so fingers crossed 🤞
Our thanks to realme Malaysia for sending us the realme C3 for review.