Review
Acer KG251Q monitor review — FreeSync for cheap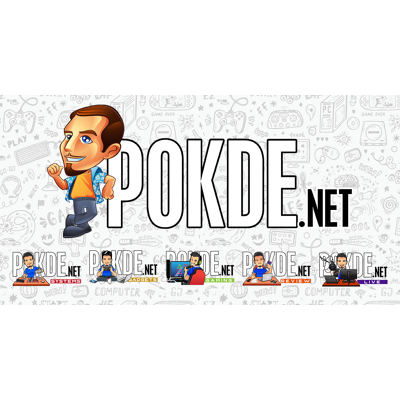 Positives
+ ZeroFrame design makes for good multi-monitor setups
+ VESA mount support
+ Easy to use OSD
+ Good quality TN panel
+ AMD FreeSync eliminates tearing
+ Affordable
Negatives
- Fixed stand does not allow for tilt or height adjustments
- Poor color calibration out of the box
- 75Hz does not offer an experience that much different from 60Hz
Introduction
Acer just recently announced its new gaming devices line up including a new gaming laptop, PC desktop and also two monitors with AMD Freesync technology. I'm not sure why Acer released a FreeSync monitor along with a PC gaming desktop that's equipped with a NVIDIA GTX graphics card, which make the entire configuration pointless. I do hope they have an option with an AMD RX graphics card to harness the AMD FreeSync capabilities with their monitors. Talking about the monitors, I managed to obtain a unit of the Acer KG251Q for myself. A 24.5″ monitor with some nice numbers on paper, and most importantly, AMD FreeSync, without costing that much more than a basic monitor. Sounds too good to be true? Let's see if it is.
Unboxing
The Acer KG251Q comes in a brown box with a simple design on it. It has similar images on the front and the back of the box. Acer highlighted some features of this monitor, such as ZeroFrame, AMD FreeSync, 1ms response time and ComfyView.
Similar stuff here on the side of the box. Again, we have the highlighted features and some of the specifications of the Acer KG251Q.
The display is sandwiched between two Styrofoam in order to protect it from any damages. Embedded in the Styrofoam we have all the necessary parts and accessories for the monitor.
We get one VGA cable, one HDMI cable, one power cable and some of the usual documentations.
The monitor base is divided into two parts, the feet and neck which attaches to the monitor are separate pieces. Assembling it was pretty easy as it's tool-less. However it is highly recommended to tighten it with a screwdriver.
Appearance
The unit we have here is the 24.5″ variant. From the front, the design is pretty simple with only the Acer logo at the center of the lower bezel.
Acer KG251Q comes with Acer's ZeroFrame, which is Acer's fancy moniker for thin bezels. It promises seamless visual when configured in multi-monitor setups. Anyone who are looking a thin bezel monitor for he/she driving simulator, Acer KG251Q is one of the option.
Acer KG251Q has six physical buttons and the rightmost one is the on/off button. When the display is turned on, it has a small blue indicator LED beside the on/off button.
The back of the monitor is plain, with a sandblasted plastic finish. The four holes here are VESA mounting points. This promises more flexibility with this monitor, especially if you want to build a custom triple monitor setup with a third-party stand.
The only form of embellishment on the back of the monitor is the Acer logo at the top right of the monitor.
For connectivity, Acer KG251Q has two HDMI port and a VGA port. The only input that supports AMD Freesync is the HDMI port. If you get this monitor and use the VGA connection, then it beats the purpose of having a FreeSync monitor in the first place.
Let's take a look at the side view of Acer KG251Q. For a modern display Acer KG251Q can be considered rather thick since it still uses internal power circuit. In term of adjustment, the Acer KG251Q cannot be adjusted for either tilt or the height.
Specification
User Experience
From the specifications table above, aside from the AMD Freesync, the 1ms response rate, Adaptive Sync and 75Hz refresh did pique my interest. With these specifications, this monitor should be able to eliminate any blurring or ghosting effects you might get from lesser monitors, or at least theoretically.
Once I connected the monitor to our Pokde benchrig, along with an AMD Radeon R7 360 through HDMI, I immediately found something that was not to my liking. The monitor isn't properly calibrated from the factory and it required some manual adjustments to fix it.  Although I dislike its default color profile, I am still glad that Acer allows you to adjust it to your liking through the OSD. Overall the OSD is easy to navigate. For the color setting, I turn on the Bluelight filter, Set the brightness to 80, contrast at 50, turned off the black boost, ACM and super sharpness, and last but not least turned on the sRGB color.
After manually adjusting its color profile, I'm quite surprised by its color quality. It actually made me wonder whether this is really a TN panel. As we know, TN panels will generally suffer from color shifts when it view it from any angle aside from exactly perpendicular to the display. But with the Acer KG251Q, I don't see much of that happening, with the color still remaining the same at most normal angles. Good job Acer, for using a high-quality TN panel here in this affordable monitor!
Before you run any games with Acer KG251Q, you must first change the refresh rate in your OS to 75Hz manually, otherwise the monitor defaults to 60Hz. You can read this tutorial here on how to change the refresh rate.
I'm specifically using the AMD R7 360 in order to get a better idea of what AMD FreeSync technology does. First I start with some DOTA2 game, which was quite pointless since the R7 360 still managed to get frame rates averaging around 70 in games.
Before I switch the game to Battlefield 1, I did read on some forum that some of them are having issue with AMD FreeSync. One of the most serious case is severe flickering when enabling AMD FreeSync. With that in mind, let's dive into multiplayer at 1080p Ultra settings and Freesync enabled. The result was spectacular, no screen tearing or flicker is detected even though the R7 360 barely pushes 35 fps on average. After several rounds of game, I quit Battlefield 1 and now I disabled Freesync. It was not a pretty sight. There is not ghosting and blur detected but the game is laggy and I noticed some micro screen tearing.
Last but not least, I played Dirt Rally. This game is quite graphically intensive so I need to turn off the AA for better frame rate at the highest graphics setting. Same result as I get when playing Battlefield 1, the experience is much smoother with FreeSync turned on.
Conclusion
In term of specifications, Acer KG251Q is a pretty decent monitor for gaming and multimedia purposes. Still, if your main uses for the display are going to need really accurate colors, IPS panels are still the way to go. Speaking of panel quality, I'm quite surprised by the color reproduction of the TN panels nowadays but still it's not as great as an IPS panel. The only disappointment with Acer KG251Q is its fixed design with no adjustments for either tilt of height.
Playing at 75Hz doesn't make that big a different when compare to 60Hz. I am guy who prefers to play with V-sync on or when running with a NVIDIA graphics card, Fast Sync. If  really want a monitor with AMD Freesync enabled, I would definitely throw a little more money for the Acer KG240A, which comes with a 144Hz refresh rate. I had experienced 120Hz, 144Hz and 165Hz monitors and the motion on those monitors with refresh rates north of 100Hz is way more fluid.
When enabling AMD Freesync, the monitor did not suffer from any flickering that some users reported in the forums. But I can say I am less interested with the current AMD FreeSync, as AMD FreeSync 2 is just beyond the horizon, and promises improvement and most importantly, support for HDR content.
Priced at RM659, Acer KG251Q is backed by three-year Acer warranty. Taking everything into account, I award it our Silver Pokdeward.