Review
Aigo darkFlash DLM21 Review — not too shabby!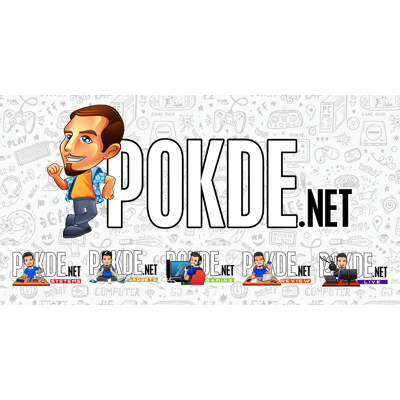 Overview
The new Aigo darkFlash cases are looking pretty sleek, especially once you check out the very affordable price tag. There are compromises here and there, but then again, you have to remember this is a case that costs less than most AAA titles on Steam.
1 year local supplier warranty
Positives
+ Nice design matches much more premium cases
+ Dust filters on the top and bottom
+ Roomy interior for easy cable routing
+ Capable of accommodating some huge hardware
+ Affordable
Negatives
- No rubber grommets around motherboard tray cutouts
- I/O could do with another USB 3.0 port
- Front intakes are severely limited
- Thin metal
Introduction
Aigo is a pretty renowned brand by now for their affordable offerings that deliver great bang-for-buck. Today, the Aigo darkFlash DLM21 is listed as a Luxury M-ATX case although it is priced very affordably at just RM159. And it even comes with three RGB fans at that price! So where's the catch?
Unboxing
The packaging is your regular brown cardboard box with black print. Nothing out of the ordinary here. Inside, the dugi is protected by a plastic bag, and is suspended by foam blocks to prevent minor shipping mishaps from messing it up entirely. The fact that this case was shipped to us via a courier and it arriving unscathed is proof that it works.
Most of the contents, aside from the case itself, are inside the case. Excellent use of space. Commendable effort! Not like you get a lot, as you only get a small bag of screws, some zip ties and a user guide.
Appearance
The first thing that caught my eye was the angular patterns up front. It looks strongly inspired by a certain Swedish-made case, but Aigo had a slight twist on it. The Aigo darkFlash DLM21 does not have a mesh front panel. It's just a solid plastic panel. That's quite a bummer as it means there won't be any airflow from the front.
On the left side, there's a tempered glass side panel. As you can see, it features a simple hinge mechanism for you to easily swing it open for upgrades or whatever you need. There's a small cloth tab to assist you with that. The PSU shroud sports the darkFlash logo.
Over on the other side, we have a regular metal side panel. The perforations you see here are all there is to let the front fans breathe. Yes, Aigo actually designed this case to fit fans behind the solid front panel.
Up top there's room for two 120mm fans. There's a magnetic dust filter here, which bodes well for easy maintenance. You will also find the status LEDs, audio jacks, USB ports, power and reset buttons all up here on the Aigo darkFlash DLM21. You get two USB 2.0 ports and one USB 3.0 port. I would probably prefer two USB 3.0 ports instead of the current combination, but it's alright. Not great, just alright.
On the underside of the Aigo darkFlash DLM21 are four rather tall feet that offer pretty substantial clearance for the power supply to intake cool air. There's also a dust filter over the power supply vent, although this one is not magnetic and it's held on by fiddly little tabs.
Specifications
Model Number
Aigo darkFlash DLM21
Available Color
Black/White
Materials
Steel, plastic, tempered glass
Dimensions (LxWxH)
All
376(L) x 208(W) x 425(H) mm
Motherboard Support
Up to mATX
Expansion Slots
4
Drive Bays
5.25″
N/A
Combo 3.5″ / 2.5″
2
2.5″
4
Front panel
USB 3.0 x 1
USB 2.0 x 2
3.5mm mic-in
3.5mm out
Pre-installed Fan(s)
Front
None
Rear
None
Fan Support
Front
120mm x 2
Rear
120mm x 1
Top
120mm x 2 / 140mm x 2
Liquid Cooling Support
Front
No
Top
Up to 240mm radiators
Rear
120mm radiators
Clearances
CPU Cooler
160mm
PSU
N/A
GPU
330mm
Dust Filters
Top, bottom
Power Supply Support
Bottom mount, ATX PS2
User Experience
One thing I have yet to experience even with pricier cases is the hinged tempered glass door. It opens all the way, and can be easily lifted off the hinge to make way for whatever you need to do inside the roomy interior of the case.
For those of you who are worried about whether the Aigo darkFlash DLM21 fits large cooler backplates, well you can now to sleep in peace tonight after ordering this case. There's a huge cutout to accommodate even the bulkiest of cooler backplates. Aigo also thoughtfully included quite a number of cutouts into the motherboard tray for cable routing, although there are no rubber grommets anywhere. Not like we were expecting any at this price point anyways.
There's room for two SSDs here on the motherboard tray, with a thoughtful raised area between the two mounting points to allow for cable management. You can also skip it and route the cables from the other side, although that won't look nearly as pretty.
You find three screws on the rear end of the Aigo darkFlash DLM21, two for the aforementioned side panel and one for the PCIe shield. None of the screws are held in place so they all come out completely. The screw near the expansion slots is what irks me the most. Why do I need to undo an additional screw to add or remove cards?
There's ample space behind the motherboard tray as well, giving you a slightly easier time routing the cables around. You would want to arrange the cables nicely though as the side panel does flex quite easily and won't really work to compress your cables.
Round back, once we have removed the back panel, you find that the Aigo darkFlash DLM21 features a removable HDD cage under the PSU shroud, hiding away your slow spinning platter storage. It's removable too if you need to use a longer PSU, giving you the flexibility you need. It's also good that there's plenty of room here, as the PSU has to slide in from the side here, instead of from behind.
The front of the case actually has multiple ways to mount fans. As you might expect, the frontmost mounting points won't work as there is no mesh. You would just be choking the fans. The Aigo darkFlash DLM21 does share its frame with several other cases, so maybe one with a mesh intake is on the way. With this specific case you would be better off using the extra frame behind, which can fit two 120mm fans. The small intake over on the right side will give it some air to suck in, but I would still avoid relying on them for much airflow.
Now that we have gone over most of the case, let's talk about what can you fit in them. A LOT. Yes, even the massive Noctua NH-D15 fits snugly in there. The rear end is extremely close to the 120mm fan behind, and the central fan had to be pushed down a tad to make it fit into the 160mm maximum height, but it fits! I didn't expect such a tiny case to fit such a tall cooler! And of course, perfect support for long cards, even when it comes to triple fan designs like the ROG Strix GeForce RTX 2070.
There's ample space for just about anything, and yet the Aigo darkFlash DLM21 remains a pretty compact little build.
Conclusion
The Aigo darkFlash DLM21 is a compact little case that really satisfied me with its roominess. I am not so happy with some of the design sensibilities, like the solid front panel, or the considerably thin metal construction, but hey, it costs RM159. And if that's not enough value for you, those RGB fans seen in the build are actually bundled with the case, for free!
They may not be the best fans you have seen, and they are powered by an antiquated Molex 4-pin connector, so there's no fan control nor RGB controls, but hey, they still spin and push air around your case. Also while they look like ARGB fans, the LEDs don't change color. They remain that way, all the time.
So would I recommend the Aigo darkFlash DLM21? If you are thinking of a budget mATX or ITX build, then go for it. If you have a slightly higher budget, or think you need more airflow to cool your parts, there are cases that offer more performance-oriented designs. The Aigo darkFlash DLM21 does serve its purpose as a very affordable case, while looking awesome.
Our thanks to Aigo Malaysia for sending us the Aigo darkFlash DLM21.