Review
ASRock B450M Steel Legend Review — affordable yet premium, if that makes any sense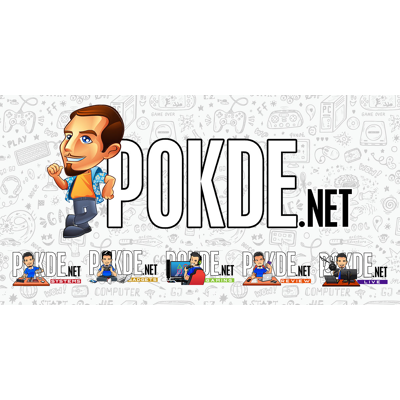 Overview
The ASRock B450M Steel Legend looks like the perfect motherboard for a budget AMD Ryzen build, at least on paper. With a cool camo-inspired design, a sprinkle of premium features and a decent I/O options, where's the catch in this sub-RM400 board? Or is it really as good a deal as it is made out to be?
Positives
+ Unique camo-inspired design
+ Excellent layout of headers and ports across the motherboard
+ Beautiful onboard RGB lighting
+ Good assortment of I/O options
+ Excellent bang-for-buck
Negatives
- On-board WiFi would have been perfect
AMD Ryzen 3000 series has become the new mainstream processor  and proven itself to be relevant to gamers, professional users and content creators alike. As we are always searching for products that offer the best bang for buck, we constantly ask ourselves what is the absolute minimum we can spend without sacrificing on the quality of the components. Among all the available boards in the market, we were genuinely impressed by what the ASRock B450M Steel Legend has to offer, and we just had to get our hands on one.
In the Box
ASRock is very generous so far and more of the same can be said about its accessories. Other than the usual IO shield, 2 SATA cables and 1 M.2 screw were provided. There are also 2 manual books with 1 of them as thick as a paperback novel. There's the inclusion of a CD with drivers and utility software too, which we do think is somewhat unnecessary but it does work as a backup plan in case you have no internet.
Appearance
Off the bat, we were greeted with a camo pattern. Here's a fun fact: this camo design is similar to the MARPAT winter digital camo with ASRock's twist. Be careful as if you drop this board in a snowy environment, you're going to lose it. Jokes aside, the ASRock B450M Steel Legend is quite a unique looking board with a lot of features available only in more premium offerings.
First thing you will see (aside from the very obvious camo pattern) are the three blocks of aluminium which are the heatsinks for the VRMs and also the B450 chipset. This is followed by the two M.2 slots, four RAM slots (a welcoming sight for this price range), two RGB header and one ARGB header, an extra RGB header labeled AMD Fan LED Header, a bunch of fan headers, and finally a reinforced PCI-E slot.
The primary PCI-E 3.0 slot runs at full X16 speed. ASRock has fitted the slot with their Steel Slot reinforcement, strengthening it physically while also discouraging signal interference. The secondary slot is a PCI-E 2.0 X16 slot running at x4 speed. The two PCI Express slots support CrossFire but it is hard for us to recommend using it nowadays as it since the 5700 series AMD has dropped the support for CrossFire. Above the main PCI Express slot is a PCI-E X1 slot, perfect for stuff like NICs, WiFi adapters, sound cards or other expansion.
For internal I/O, other than your usual front panel headers, there's also one front USB 3.0 header, two USB 2.0 headers, and four SATA 3 (6 Gbps) connectors. One thing that also stands out from the board is the generous amount of fan headers, especially if you consider its size. There are a total of five fan headers here: one CPU fan header, one water pump/AIO fan header, and finally three case fan headers.
We have a total of four RAM slots here and they, as you might expect, support dual-channel configurations. As usual, depending on which generation of Ryzen you're using with this board, the max supported speed varies but ASRock claims the ASRock B450M Steel Legend supports up to DDR4-3533+ when running with Zen 2 CPUs. As we are using a Ryzen 3200G for this review here, we ran our RAM at the maximum supported speed of 2933 MHz, even though the RAM is rated for 3200 MHz.
At the back of the motherboard, there is nothing much to see except a lone IC chip. The chip is a PI3EQX1004B1, a 2-port USB 3.1 linear ReDriver™. Designed to handle the 10Gbps bandwidth over the USB 3.1 protocol, this chip is likely used to drive the 2 USB 3.1 port at the back IO.
Rear I/O
We have quite a good spread of I/O here, with a total of seven full-size USB ports here with most of them being USB 3.0 ports, along with two USB 2.0 ports, and a lone USB 3.1 ports. There's an interesting addition of USB Type-C here, with it supporting the USB 3.1 protocol allowing for 10 Gbps transfer speeds. There's also a HDMI port and a DisplayPort here, perfect for those who decided to use the IGP. In addition to that, there's also a Combo PS2 port for the ol' school peeps, 7.1-channel audio with gold-plated ports, and also a Toslink audio jack.
VRM
The B450M Steel Legend utilizes a 4+2 Power phase design. The PWM controller is an uPI uP9505P, with Sinopower SM4337 on the high-side, with Sinopower SM4336 as the low-side. This VRM design is far from high-end but it should handle most, if not all, Ryzen CPUs at stock configuration just fine.
I would generally avoid too much overclocking with this motherboard although you might be able to have some fun with it if you allow for sufficient airflow around the VRMs and stick to lower-end CPUs like the 6-core or APUs.
Audio
The audio on this board is powered by a Realtek ALC892 7.1 channel audio codec. It sits on separated PCB layers, with further isolation done by separating the left and right channels on different PCB. It also features Nichicon "Fine Gold Series" audio caps.
Nichicon is known to produce good quality capacitor, and the one featured on the board is part of the Nichicon leading Fine Gold MUSE acoustic series. It generates a "brighter" sound signature and rich sound in the bass register with clearer high-end frequency. The word on the internet suggests that enthusiasts do recommend using Nichicon's caps in audio devices. While we have no way to objectively measure their quality, it gave us peace of mind knowing that ASRock used high-quality audio caps.
Storage
For storage, the Steel Legend comes with two M.2 slots and four SATA 3 ports. The top M.2 slot is what ASRock called an Ultra M.2, which is essentially a PCIe Gen3 x4 NVME slot with support for speeds up to 32 Gbps. The lower M.2 slot only supports M.2 SATA drives, and it shares bandwidth with the 3rd SATA 3 port so if either one is in use the other one will be disabled. The SATA 3 ports are angled for easier cable routing, an extremely rare feature in this price range.
Specifications
ASRock B450M Steel Legend
CPU support
AMD AM4
2nd, 3rd Generation AMD Ryzen processors (AMD Ryzen 2000 and Ryzen 3000 series)
1st, 2nd Generation AMD Ryzen Processors with Radeon Vega Graphics (AMD Ryzen 2000G and Ryzen 3000G series)
Power
1 x 24-pin ATX
1 x 8-pin EATX 12V
uPI uP9505P PWM controller (4 + 2 phase config)
4 x (1 x SM4337 Hi-side, 2 x SM4336 Low-side) for VCore
2 x (2 x SM4337 Hi-side, 2 x SM4336 Low-side) for VSoC
Chipset
AMD B450 (Promontory)
Memory
4 x DDR4 DIMM, max. 64GB un-buffered memory
Multi-GPU Support
2-way AMD CrossFireX
Expansion slots
PCIe 2.0 x1
PCIe 3.0 x16 (x16 electrically)
PCIe 2.0 x16 (x4 electrically)
Storage
4 x SATA 6 Gb/s, supports RAID 0,1,10
1 x M.2 PCIe 3.0 x4 (Ultra M.2)
1 x M.2 SATA
Network
Realtek Gigabit LAN
USB

Rear I/O:


1 x USB 3.1 (10 Gbps)
1 x USB 3.1 Type-C (10 Gbps)
4 x USB 3.0 (5 Gbps)
2 x USB 2.0 (480 Mbps)


On-board headers:


1 x USB 3.0 (5 Gbps) (2 ports each)
2 x USB 2.0 (2 ports each)
Audio
Realtek ALC892 Audio Codec (7.1-channel HD audio)
5 x gold-plated audio jacks (rear)
1 x front panel audio connector
Other onboard connectors
1 x CPU fan header
1 x CPU/Water Pump fan header
3 x Chassis fan headers
1 x Temperature sensor connector
1 x RGB header
1 x ARGB header
1 x AMD Fan LED Header
1 x TPM header
1 x COM Port header
1 x Chassis Intrusion Header
Overclocking features
N/A
Included accessories
Quick Installation Guide
Support CD
I/O Shield
2 x SATA Data Cables
2 x M.2 screws
Form factor
mATX (9.6″ x 9.6″)
System
| | |
| --- | --- |
| CPU | AMD Ryzen 3 3200G, 4C/4T @ up to 4.0 GHz, 12nm FinFET |
| RAM | 2 x 8GB T-FORCE DELTA TUF Gaming Alliance RGB DDR4, 3200 MHz CL16 |
| Motherboard | ASRock B450M Steel Legend |
| GPU | Radeon Vega 8 Graphics @ 1250 MHz |
| Storage | 1 x 480GB Phidisk The Keeper PCIe 3.0 x4 NVMe SSD |
| CPU Cooling | Wraith Stealth |
| Case | Cooler Master NR400 |
| PSU | Cooler Master V750 |
| Monitor | N/A |
User Experience
With it being a standard mATX board, we found no problem installing the ASRock B450M Steel Legend into our Cooler Master NR400. The experience is as seamless as we hope it to be. The screw areas were all exposed, and the layout of headers are positioned right at the edges of the board to allow easy cable management.
The 4 slot RAM slots support a maximum of 64GB. To enable dual channel memory configs, you are recommended to install memory sticks in the A2 and B2 slots. It is likely the max speed supported will dip when all four slots are populated, but the maximum speed of DDR4-3466+ is more than sufficient for all Ryzen CPUs at stock speed.
The built-in in RGB lights up beautifully when power is supplied to the board. The RGB colors and patterns can be changes with the ASRock Polychrome Sync software, which enables the onboard RGB light to sync with other components, a nice touch considering the price point of the ASRock B450M Steel Legend.
BIOS
The last ASRock UEFI bios I used was on the Z77 Extreme 4, which I vividly remember was designed for more advanced users and I spent a good amount of time trying to understand it. It comes as a pleasant surprise the UEFI still retained most the same looks and design. While it is feature-rich, I am generally more comfortable OC in Windows with the Ryzen Master tools available.
Overclocking
With the absence of OC presets in the BIOS, we use Ryzen Master to gauge how well this motherboard can accommodate overclocking. We hit 4000 MHz on all cores without breaking a sweat, while the thermal sits at 90°C, the system stayed stable as a rock during our whole 1-hour stress test.  Over in the GPU department, we were able to push the Radeon Vega 8 Graphics from a stock 1250 MHz to 1500 MHz easily. And to test for stability, we ran Furmark for 1 hour.
Conclusion
Feature-packed and with good build quality, we found this board offered a taste of every feature we want in premium boards. It may not have the beefiest VRM out there, but it does make up for it with other niceties like the ARGB header, dual M.2 ports, and abundance of fan headers, making the B450M Steel Legend ready for much bigger things than its price suggest.
Priced at around RM359 after discounts, it is less then what we would expect to pay for a board like this. Such value is reminiscent of the great value ASRock offered with their Z77 Extreme 4 motherboard back in 2012. We wholeheartedly recommend the ASRock B450M Steel Legend for your next AMD build.
We purchased our ASRock B450M Steel Legend from Rextech. Check it out on their Shopee store.