Review
ASUS ExpertBook B9400 Review – Featherweight Champion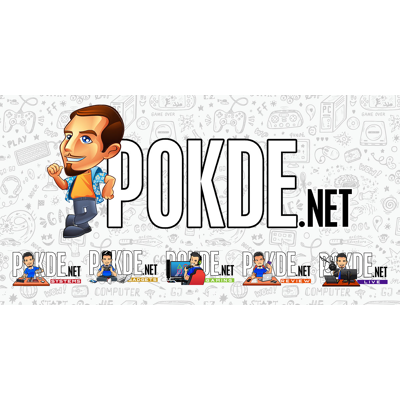 Overview
Bringing in power in a such a small package, the ASUS ExpertBook B9400 has an array of security features that also adds a layer of convenience, making it much easier to start and continue being productive. Is it worth your money? Let's find out.
Positives
+ Class-leading battery life
+ Suite of security features also adds a layer of convenience
+ Ultraportable while still having MIL-STD 810H toughness
+ Good array of ports
+ ASUS Numberpad is a blessing to have
+ Can upgrade storage for more capacity and RAID setup
Negatives
- Looks rather bland
- No touchscreen support
- Performance could be a little better
- RAM is soldered on
- No SD card reader
- Pricey
Unboxing the ASUS ExpertBook B9400
The ASUS ExpertBook B9400 came in a standard brown cardboard box with the brand's logo in the center. We're not sure if this was done intentionally for recyclability or not but it is something. Inside the box, you will find the following items:
Power cable
65W Charging brick
MicroHDMI to RJ45 LAN adapter
User guide
Quick start guide
The ASUS ExpertBook B9400 laptop itself
Specifications
CPU
Intel Core i7-1255U @ 1.7GHz (up to 4.7 GHz Boost), 12M, 10C/12T, Intel 7 (10nm), 15W TDP
RAM
32GB LPDDR5 5200MHz
GPU
Intel Iris Xe Graphics
Storage
1TB NVMe PCIe 4.0 SSD (WD PC SN735)
Software
Microsoft Windows 11 Pro
MyASUS
Connectivity
Wireless
Wi-Fi 6E (2.4GHz and 5GHz)
Bluetooth 5.2
Wired
2 x Thunderbolt 4
1 x USB 3.2 Gen 2 Type-A
1 x HDMI 2.0b
1 x microHDMI (RJ45 LAN)
1 x 3.5mm combo audio jack
Display
14″ Full HD (1920 x 1080) 60Hz Anti-glare display (16:9), 400 nits, 94% screen-to-body ratio
Audio
Dolby Atmos
Smart Amp Technology
Built-in speaker
Built-in array microphone
harman/kardon (Premium)
with Cortana support
Power
65W power adapter (USB-C)
66 WHr Li-ion battery
Dimensions
320 x 203 x 14.9 mm
Weight
1.01 kg
Performance
Starting off our benchmark suite with CrystalDiskMark, the ASUS ExpertBook B9400 uses a 1TB NVMe PCIe 4.0 SSD that is decent at best. We've definitely seen much better storage devices around but realistically speaking, this is more than enough for most people as it still gives you very quick boot ups and load times.
Moving on to Cinebench R20, the ASUS ExpertBook B9400 has decent figures, nothing mindblowing here. I find it interesting how its Intel Core i7-1255U lost to an i5-1235U in multi-core but not single core. Some optimizations are definitely due here for better performance, though the RAM used here is already excellent.
Then on Unigine SuperPosition in its 4K Optimized test, it managed to get a score 1,298. This is to be expected as running anything at 4K resolution will be very resource-intensive, and having a dGPU will help immensely.
A similar pattern can be seen in 3DMark Time Spy, where it managed to get a score 1,584. Generally, it's on the low side but still pretty good for a laptop that's using an iGPU. The Intel Iris Xe is working its magic, that's for sure.
Lastly on PCMark 10, the ASUS ExpertBook B9400 has a great overall showing, with its biggest weakness being digital content creation. For a machine to be better in that area, it will need a stronger GPU. As for web browsing, office work, and similar tasks, it's more than capable.
In case you're wondering about the battery life, this is the one area that the ASUS ExpertBook B9400 blew all expectations. It managed to get the 2nd highest time in PCMark's Modern Office Endurance test, lasting 15 hours 13 minutes (913 minutes) before it died. I have an odd feeling the CPU is running at a lower power than usual by default to be able to last this long.
Want to compare it to another business laptop? Check out our review of the ASUS ExpertBook B2 by clicking right here.
The Good
There are a good number of things to say about the new ASUS ExpertBook B9400. For starters, you get a featherweight ultraportable productivity laptop weighing in just over 1kg and is 14.9mm thin. Furthermore, it manages to do it without sacrificing its build quality as it has an MIL-STD 810H military grade durability. My only gripe with it is that the laptop itself looks rather bland.
While there's nothing much I would say about the keyboard since it feels practically the same as every other laptop, the addition of the ASUS NumberPad in the mousepad is certainly a great touch. This way, you can still have a numberpad without having the main part of the keyboard cramped for space, and since most people don't use the trackpad unless they didn't bring a mouse, it will be used a lot more than your standard one.
Apart from that, you do get a good array of ports here, which includes two full-fledged Thunderbolt 4 ports, a full-sized HDMI 2.0 port, a USB 3.2 Gen 2 Type-A port, and a microHDMI port specifically to use a LAN cable for a more stable connection. Since you have two Thunderbolt 4 ports, you can use one for charging and the other to connect to an array of accessories, from USB hubs to an external monitor.
If the storage isn't enough for you and you didn't get the 2TB option from the start, you can expand it further as the ASUS ExpertBook B9400 has two M.2 PCIe slots. Not only does this mean you can upgrade to have more space, you can easily have a RAID 0 setup for much speedier file transfers among other things.
Lastly, the host of security features that come with it not only helps keep your data more secure, but it also adds convenience to the fray. For instance, the Proximity Sensor can detect if there is a user in front of the laptop, and it will either lock it down or turn off the display when it doesn't detect anyone. This, together with IR face recognition, will prevent others from using it without authorization while also save battery life since it's not in use.
Other than that, you have the fingerprint scanner which makes logging in convenient while keeping the laptop secure, a webcam shield to prevent spying activities, and TPM 2.0 for easier deployment and allows for IT management even remotely. If you opted for this with the NFC chip, you can start using it even faster via NFC login.
The Bad
As good as the ASUS ExpertBook B9400 is, it does have its share of drawbacks. For starters, the lack of touchscreen is a shame here given its portability and capabilities. It's not about having something that allows for digital drawing but rather, the ability to interact by touchscreen would further add to its versatility and makes it more viable for long-term use. The latter part is especially important as most businesses wouldn't want to upgrade too often due to costs.
While I do still believe that it has a good array of ports, the lack of any kind of SD card reader hurts its productivity potential a bit. Whether its for pictures or other kinds of private data, having another means of transferring it would have been a nice touch. However, the lack of it isn't a dealbreaker as you can always for a USB card reader.
Lastly, the fact that the ASUS ExpertBook B9400 uses RAM that has been soldered to the motherboard means that you lose some upgrade potential. This means that you should go for the highest RAM configuration as you can right from the start or risk having issues somewhere down the road.
ASUS ExpertBook B9400 Verdict
The ASUS ExpertBook B9400 is an excellent enterprise laptop given its productivity potential, suite of security features, and extreme portability. Just keep in mind about the RAM before ordering one as you won't be able to upgrade it later on.
At the end of our ASUS ExpertBook B9400 review, I award this laptop with our Silver Pokdeward.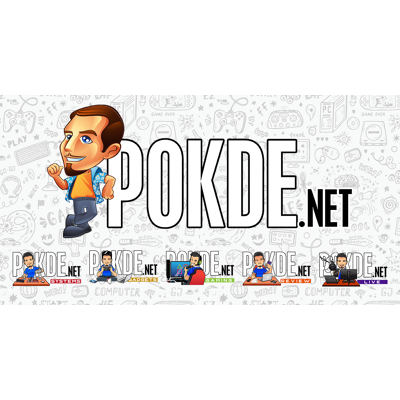 Big thanks to ASUS Malaysia for sending us this laptop for the purpose of this review.