Review
ASUS ExpertBook P5440 Review — the utilitarian workhorse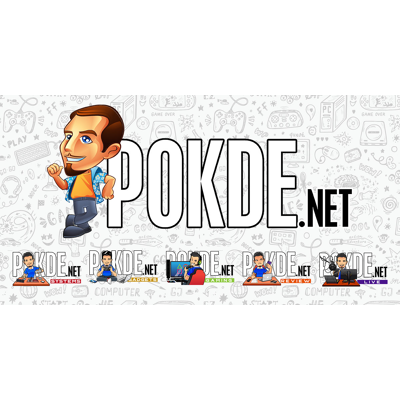 Overview
The ASUS ExpertBook P5440 doesn't look like much, but that's probably one of its selling points as well. Designed for the mobile workforce, it's portable, has an awesome keyboard and touts awesome battery life. All in a unassuming design that some will find just absolutely perfect.
3-year limited international hardware warranty
Core i5-8265U: RM3999 (SRP)
Core i7-8565U: RM4499 (SRP)
Positives
+ Utilitarian design is real classy
+ Support for 2.5" SATA drives
+ Very portable with thin and light form factor
+ Excellent battery life
+ Can be charged via USB-PD
+ Great display
+ Keyboard is very comfortable to type on
+ Pre-installed software is actually useful, for once
+ Compatible with docking systems
Negatives
- Screen bezels are thick
- Runs rather hot
- Pricey
Laptops can be both leisure or work machines. We have check out more than our fair share of gaming laptops, but let's take a look at the ASUS ExpertBook P5440, a no-frills, all-serious workhorse of a laptop. It's also part of the ASUSPRO lineup, just in case you aren't sure that this isn't meant for fun and games. This means business.
If you would prefer to watch our condensed review of the ASUS ExpertBook P5440, here you go. Read on if you want a more detailed review of the laptop.
Unboxing
Before we get ahead of ourselves, this is what's in the box. There's a 65W power adapter, which is actually quite beefy considering the ASUS ExpertBook P5440 doesn't even have a dedicated GPU. Oh and to live up to its professional ambitions, there's a driver CD, in case you will be running this sweet little baby off the grid. Just in case you are old school and need a LAN port, ASUS threw in a USB-to-Ethernet dongle. There's also a USB-C-to-VGA dongle, so you can do your presentations with the ASUS ExpertBook P5440 at your client's office which has yet to upgrade to a HDMI projector.
Appearance
The laptop itself is a pretty svelte little machine. If you check out the marketing material for the ASUS ExpertBook P5440, you will find claims of solid magnesium alloy. It seems like only the lid is made of the fancy material though, with the rest of the ASUS ExpertBook P5440 made of some sturdy plastic. When I say sturdy, I mean really tough.
Designed for the brutal conditions faced by laptops carried around daily, the ASUS ExpertBook P5440 is MIL-STD 810G certified. It is also designed to protect the data in a HDD, if you install one. Yes, this is one of the rare laptops in 2019 that still supports a 2.5″ drive. ASUS is actually quite proud of this, with them boasting of the ASUS ExpertBook P5440 as the world's lightest dual-storage 14″ business laptop.
The ASUS ExpertBook P5440 isn't much of a looker all around. It's a solid gray all around, with the brush finishing on the palm rests being the only embellishment to its holy grayness. Even that might not be motivated by aesthetics, but rather practicality. No one wants a glossy palm rest. The keyboard is black, as are the screen bezels, which aren't exactly narrow by today's standards. Then again, for a laptop that's designed to tough it out as a workhorse, thinner bezels might mean a more fragile display. Function over form is seen all over the ASUS ExpertBook P5440.
Specifications
CPU
Intel Core i5 8265U, 4C/8T @ 1.6 GHz, 15W TDP, 14nm


Max Turbo Boost:


1 core: 3.9 GHz
4 cores: 3.7 GHz
RAM
8GB DDR4 2400 MHz (onboard)
1 x vacant SO-DIMM slot (up to 8GB DIMM)
GPU
Intel UHD Graphics 620
Storage
512GB Kingston PCIe 3.0 x2 NVMe SSD
1 x 2.5″ SATA slot vacant
Software
Microsoft Windows 10 Pro
ASUS Business Manager
ASUS Hello
ASUS Giftbox
Connectivity
Intel Wireless-AC 9260 (802.11ac Wave 2, up to 1.73 Gbps)
Bluetooth 4.2
1 x Type-C (USB 3.1), display-out, USB-PD support
2 x USB 3.1 (Type-A), one supports quick charging
Display
14.0″ FHD (1920 x 1080), 60 Hz refresh rate, Chimei CMN14D2 IPS panel
1 x HDMI 1.4 ([email protected])
Audio
2 x 2W speakers
1 x 3.5mm combo jack
Power
65W power adapter
50 WHr 3-cell Li-Po battery
Dimensions
326 x 229.3 x 18.5 mm
Weight
1.23 kg
There really isn't anything more to ask for in a 14″ laptop. Maybe a dGPU would have been welcome, but let's not forget that this is meant for business users, not gamers who might fire up DOTA 2 at random. I like that there's support for 2.5″ drives, as they are still quite a bit more affordable than M.2 PCIe drives now. The 8GB of built-in RAM is also very welcome, as there's support for another 8GB DDR4 SO-DIMM stick, bringing the grand total to 16GB RAM, more than enough for daily use.
For a 14″ laptop this thin, it does come with its fair share of ports. Two full-sized USB ports and a USB-C port that does everything from display output to charging is what you get, as well as a regular HDMI port and a much-missed SD card slot. Last but not least, a combo headphone jack.
Performance
Storage performance is as you would expect from a PCIe 3.0 x2 drive. It's fast enough and the ASUS ExpertBook P5440 boots up in mere seconds, so no complains here.
Since there's no dedicated GPU, we aren't seeing great scores here. Cinebench scores are good, as the Whiskey Lake-based Core i5 8265U is just awesome.
With that said, the thermals of this machine aren't that good. Running 3DMark Time Spy pushes temps up to 97°C, which isn't nice to see. You will barely feel the laptop heat up though, with the warmth generally focused in the middle area of the keyboard near the screen.
The large 50 WHr battery delivers impressive life away from home base. I managed to clock 6 hour battery life while writing articles with Chrome at 50% brightness and the "Better Battery" power mode. Me likey.
User Experience
Did we mention that the ASUS ExpertBook P5440 weighs just 1.23kg? Perfect for fitting it into your bag to carry everywhere. While I generally prefer flashier stuff (read: RGB), the ASUS ExpertBook P5440 is really starting to grow on me.
Lights and Sound
The screen here goes all the way down. The webpage for the ASUS ExpertBook P5440 does show a usage scenario where you would use a RM4000 laptop as a console for a manufacturing machine. But ain't nobody got time for that. Generally I think it is so that you can show off to your mates and say "but can you do this?"
The display panel used here is a Chimei CMN14D2 IPS LCD. It covers a decent 92% sRGB, 64% AdobeRGB and 66% DCI-P3. It goes all the way up to 336 cd/m2. Just bright enough for you to work outdoors, if that's your kind of thing.
Meanwhile for audio, the ASUS ExpertBook P5440 makes use of downward firing speakers. They do have just a touch of bass which is awesome, although I do think it stands to be louder. Still, it's enough to fill up a meeting room with sound, with is probably what you would be using the speakers here for. A casual movie session or some music would go down well too, as they do sound good even at max volume.
Keyboard and trackpad
ASUS used a keyboard with 1.5mm key travel, 0.1mm more than most of their laptop keyboards. Now you would probably shrug at 0.1mm of extra key travel, but these do feel pretty damn nice to type on. A slight dish improves ergonomics, giving your fingertips a more comfortable surface to press against. The solid build quality on display here also helps, preventing flex even when tapping on the keys hard. There's white backlighting too, just for good measure. It just turns on and off, without any brightness steps.
To make sure that your system is secure, there's a fingerprint scanner beside the very competent trackpad. I really like biometrics on laptops as it means saving me from having to key in my password manually, and the ASUS ExpertBook P5440 makes it even better by having it outside the trackpad area, instead of eating up a precious corner of trackpad real estate.
Useful pre-installed software? Is this a dream?
As a business-oriented laptop, the ASUS ExpertBook P5440 comes installed with ASUS Business Manager. It offers up the capability to perform system restores, limit changes to your system and even secure the drives on your PC and thumb drives, although I would say the latter feature doesn't take full advantage of the hardware at hand here. You can only use passwords, instead of using the fingerprint scanner to unlock your secured drives. I hope that this feature will be brought to the ASUS ExpertBook P5440 in a later update.
There's also MyASUS, which doesn't come with that many features. Unlike ASUS' lifestyle laptops, the ASUS ExpertBook P5440 doesn't pack Splendid here. Instead, all you get is the battery charging mode switcher, which is a nice touch considering that the ASUS ExpertBook P5440 is compatible with ASUS' SimPro Dock, Mini Dock and Universal Dock, which means that you might end up using it with continuous AC power, and keeping the battery charged to 100% all the time isn't good for the lifespan of the power pack.
Conclusion
I do find the ASUS ExpertBook P5440 a laptop I would love to have, despite my penchant for flashier designs. I am willing to overlook the minimalist aesthetics here, although the price is a bit steeper than I would like. It is priced at RM3999, which is quite a bit more expensive than ASUS' other offerings.
Still, I must say the features that ASUS has baked into the ASUS ExpertBook P5440 does somewhat justify the higher price tag. You get a much better screen, a great keyboard, excellent battery life and also useful pre-installed software.
Now, would I recommend you to get this? It's definitely a great laptop, although I would probably consider the ASUS ZenBook series to be more consumer-friendly. But if you are a fan of the utilitarian outlook, I don't see why you shouldn't get this. If you can find it though. A quick search on Lazada yields no results.
Our thanks to ASUS Malaysia for sending us the ASUS ExpertBook P5440 for review.