Review
ASUS ROG G701 Review: The Super Laptop Redefined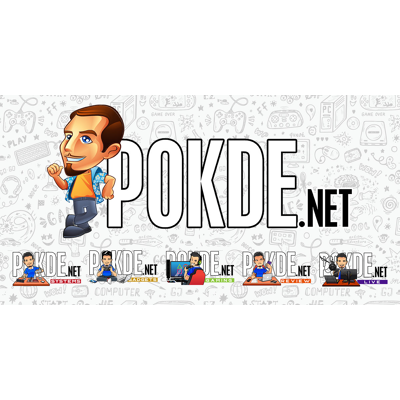 Positives
+ An absolute powerhouse
+ Aggressive and appealing design with a light show
+ 120Hz display with G-Sync
+ Plenty of ports to use
+ Feels like using a desktop PC
+ Comfortable keyboard
Negatives
- Average battery life
- Occasional Wi-Fi issues (may not be present in consumer units)
- Big and heavy to bring around often
- Price tag will force you to contemplate on life
Introduction
We don't get to see beastly super laptops too often these days. Especially since the world is moving towards smaller, slimmer laptops with longer battery life now, which is quite different before when people prioritized performance above all else. Today, we have a super laptop on our hands and we are taking it for a drive and see what it's truly capable of. Let's take a look at the ASUS ROG G701 gaming laptop.
Unboxing the ASUS ROG G701
When we first got the ASUS ROG G701, I couldn't help but notice the box's monstrous size and weight. If you carried it with 2 hands and swung it at someone, that dude's definitely getting a concussion. After all, it's a laptop with a 17.3-inch screen so the size is to be expected.
Upon opening the box, the laptop doesn't seem too big after all…in comparison to the box at least. You know how when someone physically attractive suddenly looks a lot better when standing beside an average person? Yeah, that's what it's like when you open the box in terms of size. Inside, you will find all the necessary essentials for the laptop, as well as an ASUS ROG Sica gaming mouse.
In case you're not too sure what's included in the box, here's the complete list:
Power cable
Charging brick (no seriously, it's like a brick)
Tie clips
Microfiber cloth
User Guide
ROG Sica gaming mouse
There's even an ROG bag included to carry this monstrosity around. Retail units should have an additional warranty document so if that's missing, be sure to request for it.
Appearance
The ASUS ROG G701 is in metallic grey, and it's a beastly looking laptop. When opened, you can clearly tell that this laptop is unlike any other and it means business. Well, not business in the professional/formal sense but rather, it can dish out some serious firepower. You have your trackpad, full-sized chicklet keyboard with the number pad included, a G-Sync-capable display, and a webcam just above it.
On the sides are where most of the jacks are located. On the left side, you have 2 USB ports, a mic jack, headphone jack, and a card reader. On the right side is where the RJ45, mini Display Port, HDMI, USB-C, Thunderbolt, and another USB port is located.
At this point, you may be wondering where the charging port is. Well, you're in for a bit of a surprise. It's located at the back and it's surprisingly big (that's what she said). You might think that such a big size would cause the thing to easily come off but it has a locking mechanism so it works pretty well. Just make sure to plug it in until you hear an audible click.
Behind the display is where you can see the ROG logo and what appears to be 2 lines beside it. These aren't just some simple design work as these lines will emit light when the laptop is running. What does it look like exactly? It's what you see just above here.
Design-wise, I am absolutely in love with the ASUS ROG G701. It oozes power even without the need to show it. It's not something that spells out 'discreet' and it's meant to target the younger audience, as well as the ones who are young at heart. In other words, it's something that will appeal to gamers well.
Specifications
CPU
Intel Core i7-7820HK @ 2.9 GHz (up to 3.9 GHz Turbo Boost)
RAM
16GB 2400 MHz DDR4
GPU
2 x NVIDIA GeForce GTX 1080 8GB GDDR5 SLI
Storage
512GB PCIE Gen3X4 SSD RAID 0
2 X M.2 SSD
Software
Microsoft Windows 10 Home x64
382.53 WHQL NVIDIA Game Ready Driver
ROG Gaming Center
Connectivity
802.11ac
Bluetooth 4.1
3 x USB 3.0
1 x USB 3.1 Type-C
1 x Thunderbolt port
1 x RJ45 LAN jack
SD card reader
Display
17.3″ LED Backlit FHD (1920 x 1080) anti-glare panel with G-Sync
1 x HDMI 2.0
1 x mini Display Port
Audio
ASUS Sonic Studio
1 x 3.5mm output
1 x 3.5mm microphone jack
Power
330W AC adapter, 6-cell battery 93 Whrs
Dimensions
428.75 x 308.86 x 34.8 mm
Weight
3.79kg
Performance
And now, we take the ASUS ROG G701 through our usual suite of benchmark tools to give you guys an objective view of the laptop's capabilities.
First up, we have the CrystalDiskMark scores for the Intel Raid 0 SSD. As you can see here, the speeds are blazing fast, even by SSD standards. Everything loads up superbly quick, especially booting up, and with 500GBs of storage, this will have enough storage to last most people for a while.
Unlike my previous review, I finally got to know that Cinebench is working properly since the benchmark ran pretty smooth on this beast of a machine. With the dual-GTX 1080 in SLI and a strong processor on board, the test is showing that lacking in performance will be the least of your worries for quite a bit of time.
And lastly on our benchmark suite is Unigine Heaven Benchmark 4.0. As usual, we ran the test under the Extreme preset and it got a pretty high score. I decided to run it again but this time, adjusted the settings a bit more to make it extra challenging for the ASUS ROG G701. Even then, it manages to yield a good score, which speaks volumes about its strength.
But wait, there's more! Since this is a gaming laptop after all, we have to benchmark them with actual games, and we did just that.
First up, we have the ever-popular Overwatch. It's not necessarily a demanding game but given the sheer popularity of it and it's best settings can still eat up a chunk of power, it's a good game to test out a machine's capabilities. I've utilized the Epic preset settings, which is the most intensive setting in the game, and the average FPS I got as well as the machine's running temperature (Celsius) is as seen above.
And then we have the most popular F2P game on Steam, DotA 2. Ever since the recent major update, DotA 2 has become quite resource-intensive. As such, a lot of older machines are having trouble running this game smoothly. The data above is from utilize the highest settings possible in the game, and it seems that it's more CPU-intensive rather than GPU-intensive. It's like almost the opposite of Overwatch's results.
And lastly, we have what is arguably the most resource-intensive game in the world today, The Witcher 3. It's the only game that didn't pass the 100 FPS mark, and the temperature is noticeably higher than the other games. In fact, the noise from the fan generate by the ASUS ROG G701 is noticeably louder for this compared to running anything else. But at the end of the day, the game still run superbly smooth throughout the entire duration that I played, with no lags whatsoever.
Overall, the ASUS ROG G701 performs superbly well in multiple games as well as our benchmark suite. The temperature may seem a bit scary on the Witcher 3 but at no point did it feel like the game/laptop was about to crash. Battery life is pretty average at about 3 hours tops but with the immense power being shelled inside, it's easy to understand why that's the case. One thing to note is that in all games and benchmark tools (except CrystalDiskMark), the fan noise was loud. I would say that it's at a level that can be annoying to some people so it's worth noting here.
User Experience
The ASUS ROG G701 is meant for those looking for pure strength in their laptops that would give them excellent performance consistently. As such, the size and weight of the laptop can make it a bit of a troublesome machine to bring around here and there. Keep in mind that it weighs 3.79kg.
However, I feel like that's the appeal of this laptop. With a 17.3-inch G-sync capable display, it gives additional value in terms of making the ASUS ROG G701 appear  as a strong machine. Whether this is something you'd like depends on what you want in a laptop. Do you want a laptop to bring everywhere for work? Do you need a powerful machine for stuff like gaming or video editing that has a bit more mobility but with the power of a desktop? Answer that and you'll know if this is suitable for you.
The chicklet keyboard gives it a sleek look, and the red backlighting gives it a more aggressive look. The one thing I dislike about it is how dim its lighting is. It's enough to see each keys in the dark but because it's so dim, it looks like I'm not encouraged to use the keyboard. It is very comfortable to type on though, as I find it enjoyable to use without missing my mechanical keyboard.
The ASUS ROG G701 has the ROG Gaming Center, which allows you to view the laptops CPU and GPU usage, as well as adjust settings such as fan speed, boosting performance, changing game profiles, and more. The software has been simplified so you don't need an expert to play around with it, and beginners don't have to worry about adjusting the settings to the point of no return. Even if you don't plan on adjusting anything and using this on default, it's a good software to see how hot the machine is running or how much power is being utilized by it.
This machine is an absolute joy to use. Not only is it powerful, you never really feel like you're running short of ports, and all the keys you need are clearly labelled on the laptop. You even have 5 macro keys, which you can freely customize by the way, and a shortcut key to launch XSplit Gamecaster to record/stream your gameplays.
Some of you may think 120Hz on a laptop can seem a bit of an overkill but here's the thing, you won't notice it depending on what you're viewing. If you play more slow-paced games, you won't notice the FPS going past 120 but if you play games like CS:GO or Overwatch, you'll notice the game is so smooth and enjoyable to watch. And since the ASUS ROG G701 has a lot of firepower, you will see most games running past 60 FPS easily.
The G701's speakers produced clear sound while I was gaming and listening to music. When I played Overwatch, I can hear all the characters voice lines clearly, and I could hear the projectiles going towards enemies as well the ones coming near me without missing a beat. Unfortunately, the volume didn't go as high as I would have liked, and the audio gets a bit distorted at high volumes.
The only problem I had with the ASUS ROG G701 is the occasional Wi-Fi issues. At times, the laptop will not be able to get internet access in any of the Wi-Fi connections that exist in my home (There's 3; two 2.4GHz connections and one 5GHz connection) despite still being connected. The Wi-Fi works fine on my phone and desktop PC but it just happens randomly on this laptop. Thank god it doesn't happen often but when it does, it can be a bit annoying. My only fix was to disconnect and reconnect until it gets internet connection again.
It's worth noting that even when the temperatures were high like when playing The Witcher 3, at no point did the laptop feel like it was too hot to use. I can still type comfortable and have it comfortably sitting on my lap.
Conclusion
The ASUS ROG G701 gaming laptop is one beastly machine that has all the performance anyone needs whether it is for gaming or video editing or any resource-intensive work. Due to its sheer size and weight, it might be more fitting to be a laptop that is treated as a desktop rather than a laptop you'd bring around everywhere. If you do plan on getting this and bringing it around often, I'd recommend you use a wheel-type carrying bag. Your back will thank me later.
I absolutely love this laptop as it's a powerful machine and it has good looks to boot. The Wi-Fi issue can be annoying but ASUS did mention to me that the unit we got may have a small hardware issue and that it should not appear in consumer units. However, they are investigating the issue in case customers face it in the future.
As much as I love the ASUS ROG G701, its asking price of RM17,999 is a hard pill to swallow. If you can afford its asking price, this machine will most likely not disappoint you. With that in mind, I award this laptop with our Silver Pokdeward.