Review
ASUS ROG Maximus XII Formula Review — not for everyone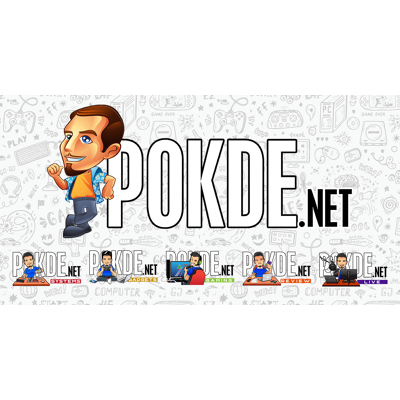 Overview
The ROG Maximus XII Formula slaps on a waterblock to cool the VRM instead of regular heatsinks, allowing for some seamless watercooled builds. But if you aren't looking to build a custom watercooling loop, this just might not be the board for you.
Positives
+ Most extensive ARGB lighting of the ROG Maximus XII family
+ Strong power delivery system
+ Premium features like 10 GbE + 2.5 GbE LAN baked right into the board
+ Full backplate improves rigidity and aesthetics of the board
+ LiveDash OLED is a very cool feature to have on the motherboard
+ Extensive BIOS features for overclockers
+ On-board power buttons makes bench builds a breeze
+ ReTry button is perfect for the trial-and-error of overclocking
Negatives
- Excessive use of glossy plastic
- Third M.2 slot on the rear of the motherboard becomes inaccessible once installed in a case
- VRM runs warmer on air than the more affordable ROG Maximus XII Hero (WiFi)
We have already taken a look at two other Intel Z490 boards in our earlier reviews, and one thing that we noted was that the board prices have gradually increased over the years. The ROG Maximus XII Hero (WiFi) costs more than the ROG Maximus XI Formula did back in the day, so you can safely expect the ROG Maximus XII Formula to cost even more. If you have the moolah for it, the ROG Maximus XII Formula will give you more than you will ever need on a motherboard. Intrigued? Well, here we go.
Unboxing
As typical of all ROG motherboards, the ROG Maximus XII Formula comes in a black box with red accents. The name is printed on in chrome to really make a statement, while some glossy lines are here to break up the monotony of the darkness.
Over on the back we see the highlighted features of the ROG Maximus XII Formula, of which there is an abundance of. One of the main highlights is of course the CrossChill EK III VRM block and the ROG LiveDash OLED display where the Northbridge was historically located. We will check out more of that later.
And of course, on the inside you get the board along with all the ROG goodies you are used to. There are even sleeved SATA cables to go along with the ROG Maximus XII Formula, which is truly a nice touch. For some reason, ASUS doesn't bundle a thermistor with their higher end boards though. However I think if you reach the point when you actually need a thermistor to monitor the temperatures, you would already own one.
Appearance
The ROG Maximus XII Formula carries on the ROG Formula's tradition of having nearly the whole PCB obscured behind plastic elements. And of course, the VRMs are under a waterblock, which might or might not affect cooling when you don't have a liquid loop hooked up to the ROG Maximus XII Formula.
The waterblock is developed in partnership with EK, and this is just yet another installment in a long line of motherboards with a waterblock over the VRMs, dating as far back as the ROG Maximus V Formula. They promise better cooling of the VRMs that can get pretty toasty under load, but we will get back to that later.
A lot of attention is dedicated to the aesthetic of the board. As you can see, almost the entire area around the PCIe slots is blocked off with the armor that's made of glossy plastic. But it is pretty much undeniable that it looks absolutely awesome. On the downside, you lose out on two PCIe x1 slots that the more affordable ROG Maximus XII Hero (WiFi) offers, but who uses them anyway?
For the rear I/O, we see ASUS has dropped all USB 2.0 ports in favor of USB 3.0, which is a pretty logical move for a board in 2020. There's still a PS/2 port, because apparently pro overclockers prefer using PS/2 peripherals, and this being one of the highest-end boards ASUS has to offer, should definitely accommodate that target demographic. There's also 10 GbE LAN in addition to both 2.5 GbE LAN and 2.4 Gbps WiFi 6 connectivity.
Meanwhile over on the back is a full backplate, which is a nice touch for a premium board like this. In addition to increasing the rigidity of the ROG Maximus XII Formula, the backplate also serves to cool the VRMs, with pads on the other side to wick away heat from the board.
RGB lighting is applied to the area around the on-board power button, I/O shield and also the area near the PCH cover. Unfortunately once you install a GPU, which you will have to, because the ROG Maximus XII Formula doesn't sport any GPU outputs to use the iGPU, you will totally block off the ROG emblem over the PCH area.
The LiveDash OLED panel is pretty functional. There appears to be no way to change the animation when the system is off, but when your system is up and running, you can do quite a number of interesting stuff with it. The default is to show the CPU temps, but we will check out the other stuff that it can do in just a bit.
Specifications
ASUS ROG Maximus XII Formula
CPU support
Intel LGA 1200
10th Gen Intel Core desktop processors (Comet Lake-S)
Pentium Gold & Celeron processors
Power
1 x 24-pin ATX
1 x 8-pin EATX 12V (ProCool II)
1 x 4-pin EATX 12V
ASUS ASP1405i PWM controller (8 phase config)
16 x Infineon TDA21472 70A power stage for VCore
Chipset
Intel Z490
Memory
4 x DDR4 DIMM, max. 128GB un-buffered memory
Multi-GPU Support
2-way NVIDIA SLI
3-way AMD CrossFireX
Expansion slots
PCIe 3.0 x16 (x16 electrically)
PCIe 3.0 x16 (x8 electrically)
PCIe 3.0 x1
PCIe 3.0 x16 (x4 electrically)
Storage
6 x SATA 6 Gb/s, supports RAID 0,1,5,10
1 x M.2 PCIe 3.0 x4/SATA (shared bandwidth with PCIe x1/SATA_2)
1 x M.2 PCIe 3.0 x4 (shared bandwidth with last PCIe 3.0 slot)
1 x M.2 PCIe 3.0 x4 (disables SATA_5 & SATA_6 when used)
Network
Intel WiFi 6 AX201 (2×2 802.11ax, Bluetooth 5.1)
Marvell AQtion AQC107 10 GbE
Intel I225-V 2.5 GbE
USB
Rear I/O:
3 x USB 3.1 (10 Gbps)
1 x USB 3.1 Type-C (10 Gbps)
6 x USB 3.0 (5 Gbps)
On-board headers:
1 x USB 3.1 (10 Gbps)
2 x USB 3.0 (5 Gbps) (2 ports each)
2 x USB 2.0 (2 ports each)
Audio
SupremeFX S1220 CODEC
ESS ES9023P DAC
5 x gold-plated audio jacks (rear)
1 x Optical S/PDIF out
1 x front panel audio connector
Display output
None
Other onboard connectors
1 x CPU fan header
1 x CPU_OPT fan header
1 x AIO_PUMP header
1 x H_AMP fan header (3A)
1 x W_PUMP+ header (3A)
3 x Chassis fan headers
1 x W_IN header
1 x W_OUT header
1 x W_FLOW header
1 x Temperature sensor connector
2 x AURA RGB headers
2 x ARGB Gen 2 headers
1 x Thunderbolt 3 header
Overclocking features
Onboard power button
FlexKey
ReTry button
BIOS Flashback
Clear CMOS button
Q-CODE readout
Q-LED debug LEDs
Included accessories
User's manual
4 x SATA 6Gb/s cable
2 x SATA 6Gb/s cable (sleeved)
2 x M.2 Screw Packages
1 x Wi-Fi Antenna
1 x Q-connector
1 x ARGB extension cable
1 x RGB extension cable
1 x Driver disk
1 x ROG stickers
1 x ROG thank you card
Form factor
ATX (12″ x 9.6″)
System
Taking a Closer Look
With such an extensive cover all over the board, I had to first remove the backplate before the front armor can be removed in its entirety. The good thing is that it all comes off as one piece, with only three cables connecting the armor's RGB lighting, to the motherboard. As you can see, the waterblock is actually pretty big, and there's also a third heatsink that's under the LiveDash OLED to spread out the heat load from the VRMs across a larger area.
The VRMs
Instead of the newer designs that ASUS has implemented on their other boards which offer more surface area for better cooling with air, you get a waterblock.
Under that waterblock lies 16 Infineon TDA21472 power stages, each capable of handling 70A. An ASP1405i PWM controller manages them, and as ASUS is using the Teamed Power Architecture here, it is running in a 8+0 configuration. The iGPU is not powered, so the ROG Maximus XII Formula isn't suitable for anyone looking to take advantage of Quick Sync to accelerate video encoding.
The Audio
For the audio section, ASUS employed a customized variant of the Realtek ALC1220 codec which they dubbed the SupremeFX S1220. In addition to that, they also used Nichicon capacitors which are widely acclaimed in the audiophile industry for their quality. There's also a ESS ES9023P DAC to improve the front panel output too, so hopefully you are pairing it with a good case.
Storage
For storage, there are six SATA ports along with three M.2 slots. The ROG Maximus XII Formula only supports one M.2 SATA SSD in the first M.2 slot which supports both SATA and PCIe SSDs, while the other two slots only accommodate PCIe SSDs. Depending on which M.2 slot you use, certain SATA ports and PCIe slots will be disabled, or will limit the bandwidth available to your PCIe SSD, so make sure to read your manual before installing any drives.
Networking
10 GbE LAN by Marvell is a feature offered on the ROG Maximus XII Formula, alongside 2.5 GbE LAN powered by Intel's I225-V. I don't think 10 GbE LAN is something gamers can really take advantage of, and neither is a dual-LAN configuration. For the plebs among us out there, there's WiFi 6 too for up to 2.4 Gbps transfer speeds.
User Experience
Installation
As the ROG Maximus XII Formula is an ATX board, you will not have any issues mounting the board into any ATX case. The huge cutout in the backplate will also accommodate virtually any cooler backplate that exists, avoiding any compatibility issues.
Out of all ASUS' Z490 boards, the ROG Maximus XII Formula has the easiest installation process for M.2 SSDs. Two SSDs are installed end-to-end, although you will have to take note of the supported drives. These here come with pre-installed thermal pads, so you won't be running hot on them.
The third M.2 slot is over on the back of the motherboard. If you plan on making full use of the M.2 slots, you will want to fill this up before you build your rig, because there's literally no way this is accessible once the motherboard is mounted into a case.
And speaking of cases, you would do well to pair this with uber-premium cases, as there are two USB 3.0 headers, allowing for up to four USB 3.0 ports on your front panel. Usually only HEDT boards offer this feature, so it's nice to see it on the ROG Maximus XII Formula as well. Oh and the first one is a 90° USB 3.0 header, so cable management is going to be pretty convenient if you aren't going to splurge on a case that can actually take advantage of both USB 3.0 headers.
BIOS
The BIOS in the ROG Maximus XII Formula is similar to the ROG Maximus XII Hero (WiFi)'s, and anyone who has used an ROG board in recent times will feel right at home in the red, yellow and grey interface. For the beginners there's the aptly named Ez Mode, while those who want a more hands-on approach, there's the Advanced Mode. The AI Overclocking mode is also present here to let you know exactly how much voltage you will be pumping into your processor.
Overclocking
You would be wasting a fair bit of the potential of the 10th Gen Intel Core processors if you don't overclock. That's one of their main advantages over the competition, and it's also a relatively straightforward affair here with the sweet BIOS that's on the ROG Maximus XII Formula.
When you finally hit a snag with your overclocking endeavors, the Q-Code readout will help you identify what went wrong in the POST process. The Q-LED debug LEDs are a bit less functional here, as any pretty build will probably have nice sleeved cables blocking them from your view. But in a test bench, the spacing and also different colored LEDs will help you quickly identify which component went wrong.
And when your efforts goes south, well all you need to do is hit the ReTry button and you will be ready to try again with the previous good BIOS settings. Unfortunately the location of the button means anyone using a vertical GPU will be unable to access this button, and I would have loved it a lot more if it was placed alongside the power buttons.
For such a premium board, the VRMs can run rather warm. HWiNFO recorded 65°C with a Core i9 10900K overclocked to 5.1 GHz @ 1.355V running Realbench for 1 hour, while the more affordable ROG Maximus XII Hero (WiFi) clocked 61°C under the exact same conditions. The difference is probably to be expected though, as the ROG Maximus XII Formula isn't meant to be used on air, as it is instead designed to be put under water, where it will probably shine. Without water running through the Crosschill EK III waterblock, the limited surface area of the ROG Maximus XII Formula's VRM heatsink prevents effective heat dissipation.
Software
A most comprehensive set of software comes with the ROG Maximus XII Formula, and most of the tweaks directed towards the aesthetics of the board will be available in Armoury Crate. It's nice to see that ASUS has integrated the LiveDash OLED customization and Aura Sync into Armoury Crate, instead of requiring separate software to control them back then. There aren't that many options to customize the LiveDash OLED, but they should suffice for most users.
Conclusion
For RM2529, the ROG Maximus XII Formula definitely sits in the upper echelons when it comes to motherboard pricing. ASUS did equip it with their best, with a beautiful design and also a waterblock baked right into the board. But if you aren't planning to build a custom watercooling loop, there's little reason to get this board. The ROG Maximus XII Hero (WiFi) gives you all the same features, and despite a seemingly lesser VRM, runs cooler when used out-of-the-box, without a custom liquid cooling loop.
I do fancy the more extensive RGB lighting, LiveDash OLED display, the more straightforward M.2 SSD slots, the second USB 3.0 header and the USB 3.0 ports on the rear I/O of the ROG Maximus XII Formula that take the place of the USB 2.0 ones on the Maximus XII Hero. However RM440, or 21% extra is pretty hard to justify for me, but maybe you find it worth the extra features. The ROG Maximus XII Hero also has the advantage of being able to take advantage of the integrated graphics. Probably absolutely inconsequential at the price range these boards are in, but troubleshooting can be made a lot easier when you can use the iGPU to rule out a faulty GPU.
Our thanks to ASUS Malaysia for sending us the ROG Maximus XII Formula for review.