Review
ASUS ROG Strix SCAR 17 (2022) Review — this is what peak laptop performance looks like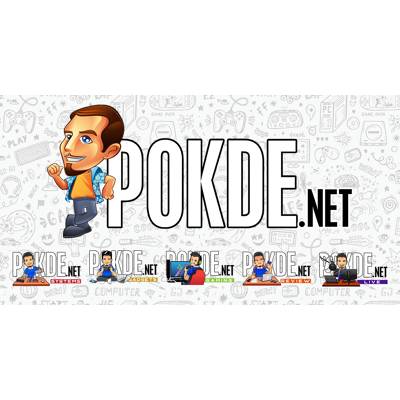 Overview
The ROG Strix SCAR 17 (2022) is not a machine for everyone. It will burn a hole through your wallet, and it weighs enough to discourage anyone from carrying it around town. But when it comes to performance, cooling and sheer over-the-top gamer aesthetics, the ROG Strix SCAR 17 (2022) is in a class of its own right now.
2 Year Global Warranty (1st Year Perfect Warranty)
Positives
+ Supremely sleek design with overt gamer aesthetics
+ An insane amount of RGB for a gaming laptop
+ Customizable Armor Caps add an extra bit of personalization
+ Desktop-class performance in a laptop
+ Excellent cooling
+ Great display that matches many content creator displays out there
+ Quad speaker system is fantastic
Negatives
- Could do with more USB ports as a desktop replacement
The ROG Strix SCAR series are the go-to gaming laptops for FPS gamers who want the beefiest hardware under the hood, the fastest displays, the flashiest RGB… That sort of thing. Today we have the ASUS ROG Strix SCAR 17 (2022), the latest member of one of the laptop lineups that I have the most experience with. 17″ laptops aren't exactly my cup of tea, but the ROG Strix SCAR 17 is a laptop worthy of replacing desktops. Oh, am I giving away too much at the start of this review? Well, there's still a lot to talk about this laptop, so here we go.
Unboxing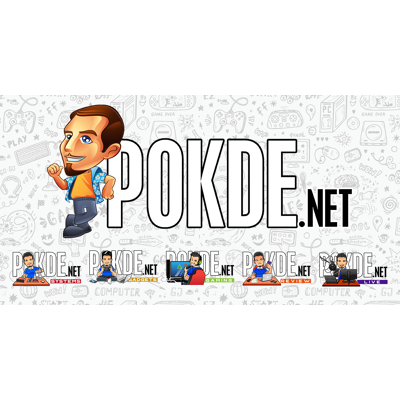 The packaging of the ROG Strix SCAR 17 is quite flashy, with an outline of the ROG eye emblem. Then we have a whole row of ROG emblems running diagonally across the box, with the "For Those Who Dare" tagline daring you to pick this box up.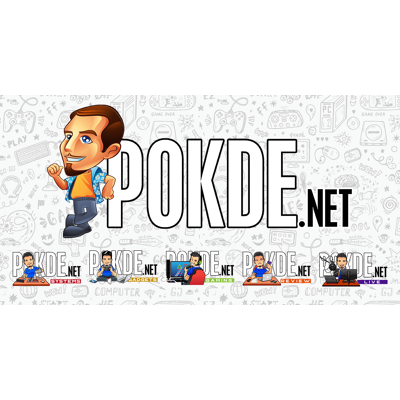 Inside we have an excellent spread of accessories. The full retail kit that you will get with the ROG Strix SCAR 17 (2022) includes a ROG Backpack and ROG Delta headset which are not present here. But what we have here are two Armor Caps you can swap out with the one that's already installed, the ROG Chakram Core, the ROG Keystone and a fancy rubber keychain, as well as the absolutely humongous 280W power adapter. Speaking of which, USB-PD charging is supported, but you don't get a USB-PD charger with the ROG Strix SCAR 17. ASUS is reserving that for the ROG Zephyrus series.
Appearance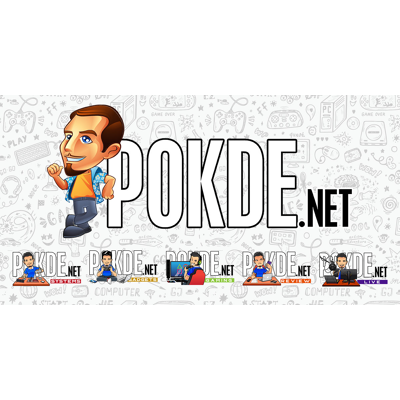 You can see that we got an early preview of what the ROG Strix SCAR 17's lid looks like with the packaging. We have a diagonal line of tiny ROG emblems cutting across the lid, and cleanly meet the Armor Cap portion of the lower half. The RGB lighting for the larger emblem has also been refined, forming just an outline. As compared to yesteryear's ROG Strix SCAR series, the lid is looking way cleaner, but most of the design elements like the protruding lower half for cooling is still retained. From this angle alone, you know that this is one mean machine.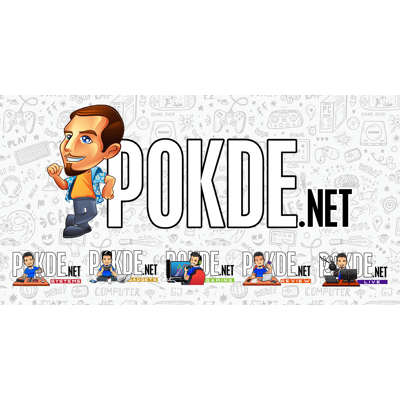 A continuation of the diagonal slash theme is seen on the underside of the ROG Strix SCAR 17, with the area above the fan on the right featuring a rubberized covering, presumably for better grip when you are carrying it around, while also helping it stay put when you are gaming. There's sufficient perforation for intakes and stuff, and above the left fan you have yet another rubberized feet, with the ROG "For Those Who Dare" motto on it. On the lower half we have the speaker grilles as well as three more standard rubber feet.
The ROG Strix SCAR 17 really is designed for those who are not shy of the fact that they are through-and-through gamer, and are ready to flaunt their excessive taste for RGB and flashiness. The ROG Strix SCAR 17 features not just a per-key RGB keyboard, but also a RGB underglow around the rim of the chassis, as well as a RGB strip just under the display for some additional lighting on your keyboard deck.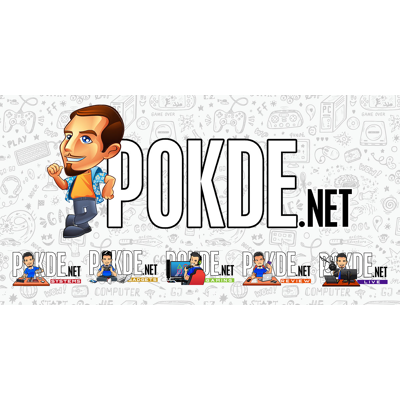 The keyboard deck itself is also a work of art, with a diagonal slash across and a translucent portion for that just that extra bit of flair, that additional touch that other laptops lack. I guess by now, you will have probably realized is an ongoing theme with the ROG Strix SCAR 17. It's one over the top machine alright. And oh, it comes with a soft touch finish that looks incredible, feels great to the touch, but unfortunately also collects fingerprints better than CSI. A small price to pay.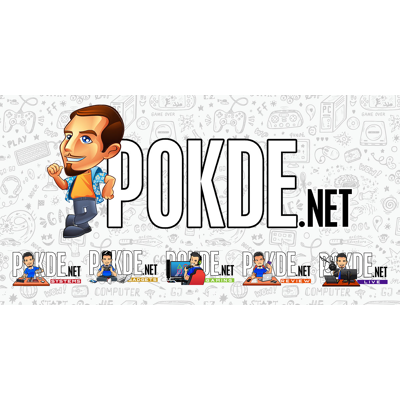 As such, the ROG Strix SCAR 17 (2022) is one laptop that you won't ever mistake for a "regular" laptop. The uninitiated might think the ROG Zephyrus laptops are just your "normal" laptops with extra style points, but the ROG Strix SCAR 17 chugged a whole bucket of style points and probably went back for seconds. It's that extra. It's probably not for everyone, but for those who want a gaming laptop that looks the part, the ROG Strix SCAR 17 is one that shouts "hey, look at me, I am a gamer" for you. You can do that yourself too.
Armor Caps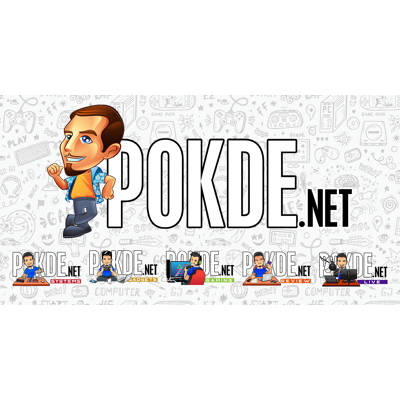 But wait, there's more. To help you scream "look I am a gamer," the ROG Strix SCAR 17 also has swappable Armor Caps on its left shoulder. The preinstalled Stealth Silver one contrasts against the black finish across the rest of the laptop, but you can swap it out for the other two Armor Caps included which come in Prismatic Black and Translucent Speckled Black. I actually prefer the Stealth Silver one, but your tastes may vary.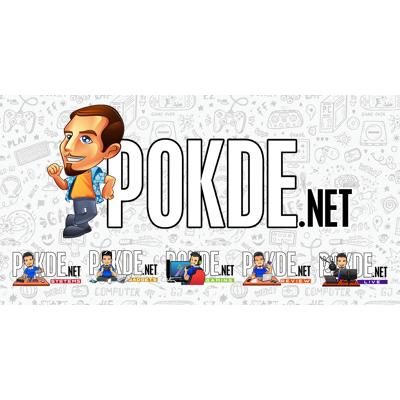 Removing them is easy, just slide it sideways away from the chassis and lift. If you prefer, you can also 3D print your very own customized Armor Cap if you want, and there's also a selection of stickers that you can print out to apply, giving you unlimited possibilities to make your ROG Strix SCAR 17 uniquely yours. You can even design one to say "look I'm a gamer," if you so please.
ROG Strix SCAR 17 (2022) Specifications
Processor
Intel Core i9-12900H, 14C (6P + 8E) / 20T @ up to 5.0GHz, 24MB cache, Intel 7
RAM
32GB DDR5-4800 (2 x SO-DIMM)
Graphics
Intel Iris Xe Graphics, 96EU @ 1.45GHz
NVIDIA GeForce RTX 3080 Ti 16GB GDDR6, 125W TGP (up to 150W with Dynamic Boost)
MUX Switch + Optimus
Storage
2TB Samsung PM9A1 PCIe 4.0 x4 NVMe SSD
1 x slot vacant
Display
17.3″ WQHD (1440p) BOE NE173QHM-NZ2 240Hz 3ms IPS-level display
Adaptive Sync, 100% DCI-P3, Dolby Vision HDR support
1 x HDMI 2.1
2 x DisplayPort over USB-C
Audio
Quad speakers, Smart Amp Technology
Dolby Atmos, Hi-Res certification
Array microphone
AI Noise-Cancelling Mic + AI Noise-Cancelling Speaker
Connectivity
Intel Wi-Fi 6E AX211 (WiFi 6E + Bluetooth 5.2)
Realtek RTL8125 2.5GbE LAN
1 x Thunderbolt 4
1 x USB 3.2 Gen 2 (Type-C), 10Gbps
2 x USB 3.2 Gen 2 (Type-A), 10Gbps
1 x 3.5mm jack
Power
90WHr, 4-cell Li-ion
280W power adapter
100W USB-PD support (not included)
Dimensions
395 x 282 x 28.3 mm
Weight
2.9kg
Performance
Synthetic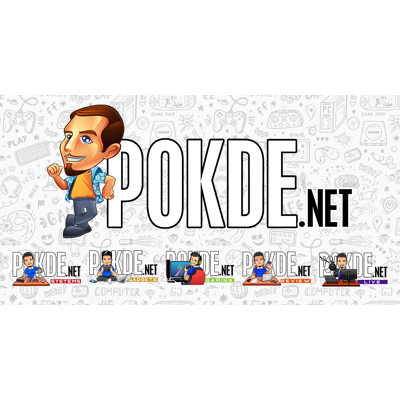 You get snappy PCIe 4.0 storage, with the Samsung PM9A1, which is one of the fastest OEM PCIe 4.0 SSDs in the market right now. These speeds should be perfect to take advantage of DirectStorage, whenever that arrives in games. And you have 2TB of it, ready for any sort of games you wanna load onto the ROG Strix SCAR 17. If that's not enough, there's another M.2 PCIe 4.0 slot ready.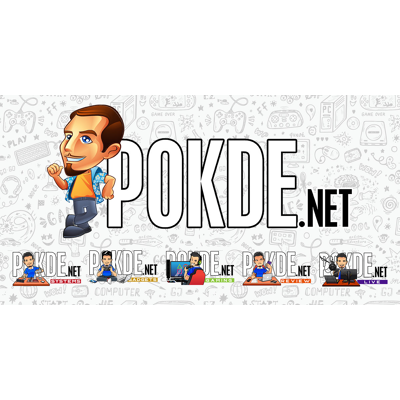 CPU performance is exceptional with the ROG Strix SCAR 17 (2022), putting it well ahead of any of its last-gen competitors. It also outpaced the ROG Flow Z13 quite significantly in the multi-core test, which is to be expected given the large difference in size and thus cooling, allowing the ROG Strix SCAR 17 to draw 45W over the long run, versus 35W for the Flow Z13's Core i9-12900H. Not much to talk about here, since we already compared the ROG Strix SCAR 17 to desktop processors, with it coming out on top most of the time.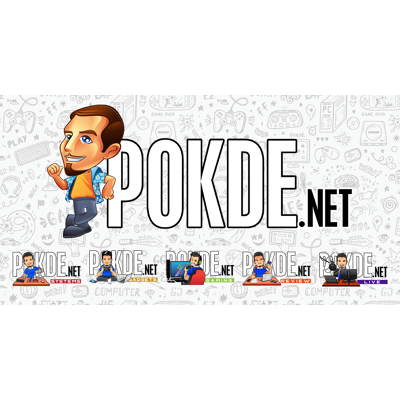 3DMark Time Spy sees the ROG Strix SCAR 17 (2022) barely edge out the ROG Flow Z13 and XG Mobile combo with a 5% gap, despite having a faster CPU and a beefier GPU. Versus the other GeForce RTX 30 series laptops, it does post excellent results, even edging out desktops like the Alienware Aurora R9. Yes, we will be comparing it against a last-gen pre-built gaming desktop as well, because the ROG Strix SCAR 17 is clearly a desktop replacement laptop, not only in size, but also in performance.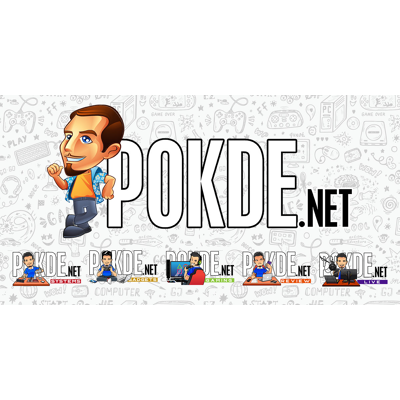 The ROG Strix SCAR 17 (2022) does well in 3DMark Port Royal, enjoying a 9% lead over the ROG Flow Z13 with ROG XG Mobile. That should bode well for gaming with raytracing enabled, but you probably won't get much of a boost if you are looking at playing games without DirectX Raytracing features.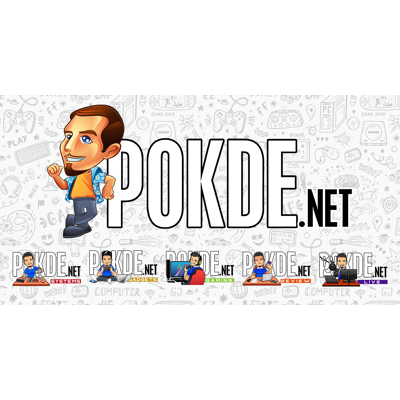 Superposition sees a similar gap between the ROG Strix SCAR 17 and the ROG XG Mobile-enhanced ROG Flow Z13 at around 5%. Of course, there are also much, much slower GeForce RTX 3080 laptops out there, so you really have to see which exact GeForce RTX 3080 laptop are you comparing against.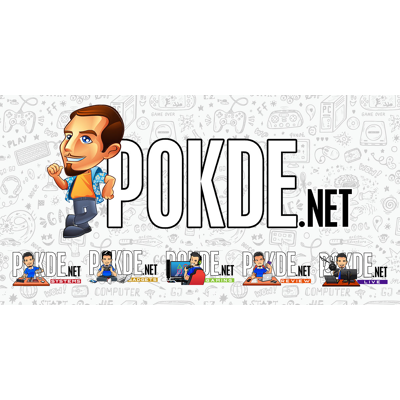 PCMark puts the ROG Strix SCAR 17 slightly behind the ROG Flow Z13 and XG Mobile combo. It seems that the ROG Strix SCAR 17 isn't all that great for productivity workloads, but if you are getting the ROG Strix SCAR 17, I do believe that productivity is probably one of the last things on your mind anyway.
Gaming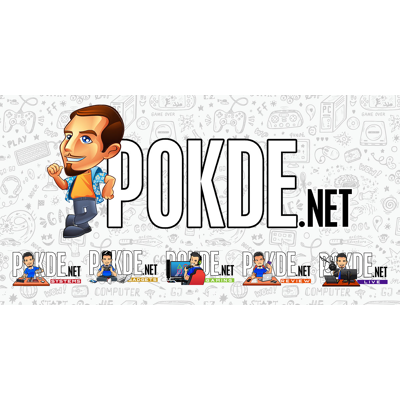 While the GeForce RTX 3080 Ti laptop GPU is positioned by NVIDIA to deliver 120FPS+ at 1440p, it doesn't exactly do so in most of the titles tested. Sure, esports titles like Rainbow Six Siege, For Honor or Apex Legends might see the ROG Strix SCAR 17 be able to push well beyond 120FPS, but if we are talking about AAA gaming, you will have to settle for a 60FPS+ experience at 1440p, which is already very good in my book.
There also always the option of dialing down some graphics settings, or just dropping the resolution to 1080p. 1080p is not ideal on a 1440p display, and if you aren't exactly a stickler for high refresh rates, the experience of gaming at 60FPS at 1440p is actually a really great one, thanks to the adaptive refresh rate offered by the display.
Battery Life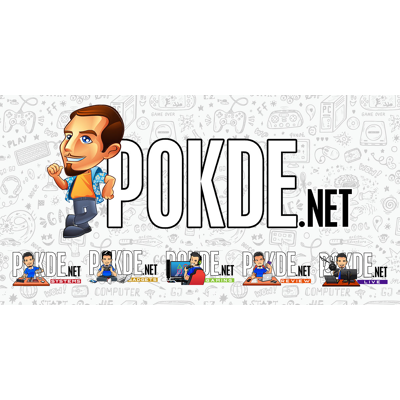 A huge, high refresh rate display and powerful hardware doesn't exactly bode well for battery life, but the ROG Strix SCAR 17 (2022) manages to squeeze out over 5 hours of juice from its 90WHr battery. This does require you to toggle the MSHybrid Mode into Eco mode to practically disable the GeForce RTX 3080 Ti. Without that, you will be looking at less than three hours of juice. As the iGPU is already plenty for most of what most people will do when out and about, I do think it's quite a practical solution to just disable the dGPU when you aren't plugged in.
Thermals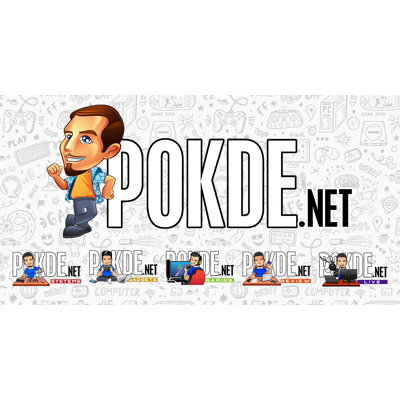 The thermals are very well controlled in the Realbench stress test, with the CPU only hitting a peak of 79°C, while the GPU tops out at 80°C. With the CPU drawing 45W, the P-cores and E-cores are running at 2.2GHz and 1.9GHz on average, respectively. Meanwhile we have the GPU at 1.5GHz on average while pulling 135W. Realbench doesn't trigger the Dynamic Boost capability, as it also throws a heavy load at the CPU, so that's why we are seeing just 135W power draw on the GPU here. In a GPU-heavy workload like gaming, you will see the full 150W delivered to the GPU. Looking at the results, I do believe a more aggressive power profile could probably have been implemented to allow the ROG Strix SCAR 17 (2022) to fully utilize the thermal headroom available.
User Experience
Display and Audio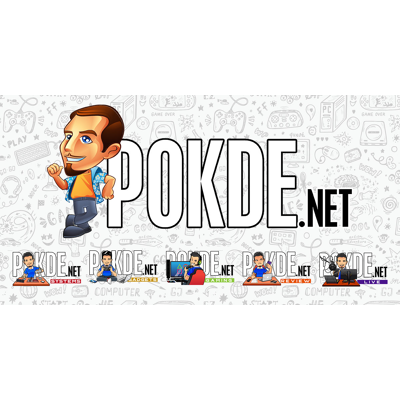 The ROG Strix SCAR 17 (2022) comes with one of the best gaming displays you can find built into a laptop. It measures 17.3″, touts a 240Hz refresh rate at a sharp 2560 x 1440 resolution. Colors are also excellent, delivering 93.8% DCI-P3 with a maximum Delta E of just 0.87, according to our measurements. Anything below 2 is already considered good, so 0.87 is just superb. It doesn't quite hit the 100% DCI-P3 claim that was on the ROG Strix SCAR 17's spec sheet, but 93.8% DCI-P3 and 132.5% sRGB is nothing to scoff at. While the ROG Strix SCAR 17 is clearly intended towards gamers, I am pretty sure content creators can quite happily use the ROG Strix SCAR 17 as well.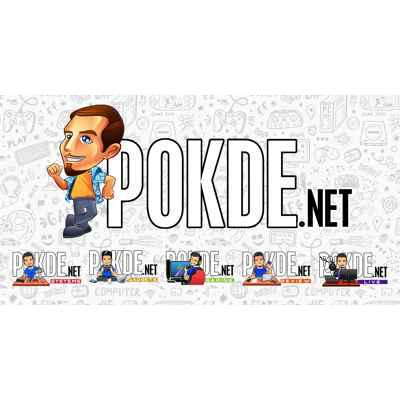 ASUS also made full use of the chunky area under the display, with it housing not just intakes for cooling, but also two speakers to handle the higher frequencies. In combination with the pair of speakers on the underside of the ROG Strix SCAR 17 that thump out the lower frequencies, we get a really sweet sounding laptop. I won't say that it will replace headphones for gaming, but this is one of the few laptops that I won't mind watching a movie on without reaching for my earphones.
Keyboard and Trackpad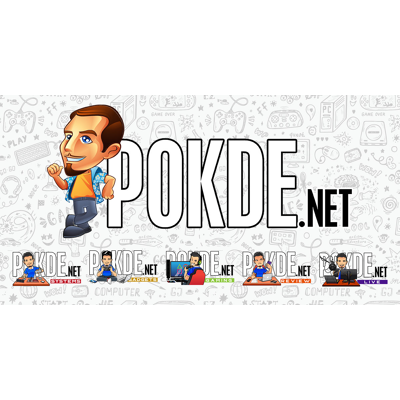 The keyboard is great with an excellent 2mm of travel and a nice amount of tactility, but it won't stand up to the sheer tactility of the opto-mechanical switches that graced last year's ROG Strix SCAR models. Still, you can use the ROG Strix SCAR 17 (2022) in the library, when the same can't be said for the 2021 ROG Strix SCAR series. There's also a numpad, a row of customizable hotkeys above the F-row, and most importantly, a PrtSc button.
No one buys a laptop like this to use the trackpad, and there's already a flagship-class gaming mouse included in the package, so I will keep it simple: it's good enough. It offers sufficient space and good tracking precision, but the lack of discrete clickers means that some maneuvers like drag-dropping becomes a bit clunkier.
Connectivity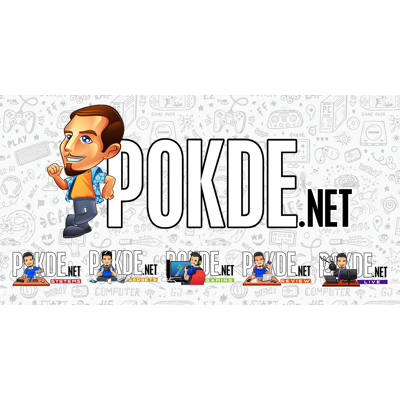 As a full-blooded gaming laptop, I am very happy to see ports along the rear of the ROG Strix SCAR 17 (2022). You have the usual two USB-C ports, one of which supports Thunderbolt 4, along with a HDMI 2.1 output and a 2.5GbE LAN port over here on the back. The latter is probably not so important since we have WiFi 6E built in as well. But if every millisecond matters to you, which is understandable given the esports-oriented ambitions of the ROG Strix SCAR 17, you have the option to go wired. The power adapter also plugs in to the back of the ROG Strix SCAR 17 (2022), freeing up room on the sides of the laptop.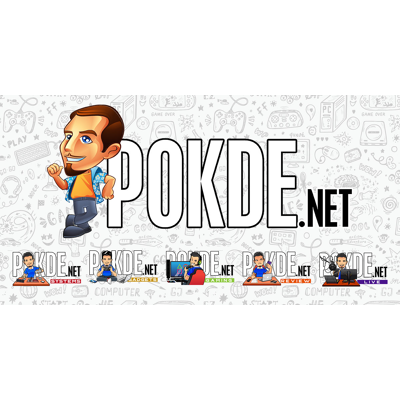 And on the sides, the ROG Strix SCAR 17 (2022) somewhat falters. We get two USB 3.0 Type-A ports here, along with a 3.5mm headphone jack. The other side doesn't have any ports at all. I do believe that ASUS could probably have optimized the arrangement by pairing a USB-C and USB-A port on the side, and put another pair on the rear. USB-C storage devices are getting increasingly common, and reaching around to plug one in isn't exactly convenient. Or perhaps add more USB-A ports to the ROG Strix SCAR 17 on the right flank. I mean, this is a desktop replacement machine, more ports will always be welcome.
For a 17″ laptop, the connectivity options provided by the ROG Strix SCAR 17 isn't all that great, as it seems like ASUS decided to use the same motherboard for its smaller 15.6″ sibling, resulting in a 17″ laptop that has the connectivity of a 15.6″ one. I won't say that it's bad, but it's definitely not the best use of the larger dimensions of the ROG Strix SCAR 17.
ROG Keystone II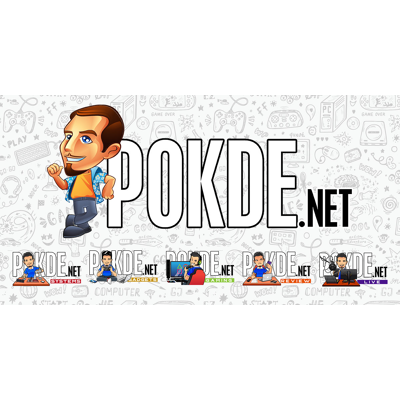 The ROG Keystone is a pretty unique feature which is now only available on the ROG Strix SCAR family. Why ASUS has yet to add it to the ROG Zephyrus family eludes me, but it does bring up some pretty interesting features. One of the main ones is the Shadow Drive feature, which lets you hide away a folder with your research material when you remove the ROG Keystone, and let you access it when you drop it back into its slot.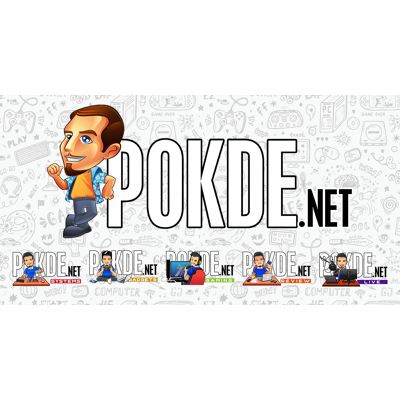 While the ROG Keystone debuted on the ROG Strix SCAR III, the implementation was far from polished back then. Now you get the ability to fire up software as well as soon as it is connected. Just got home from work and want to get ready to game? Drop in the ROG Keystone and fire up Steam while switching to the Turbo performance profile. Want to lock the laptop up quickly when you leave your desk? Just remove the ROG Keystone. There's even the ability to minimize all your windows and mute the audio by removing the ROG Keystone… Nifty.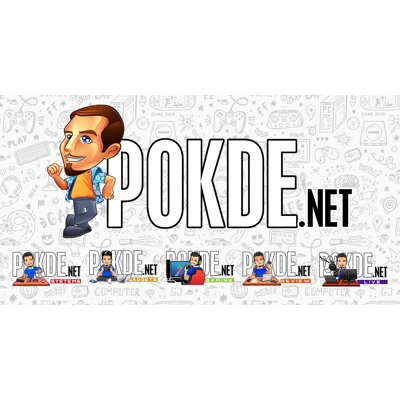 There's potential in this somewhat gimmicky feature, but I wonder if ROG will continue enhancing it, or will they expect us gamers to find other creative ways to take advantage of it. And it comes in a fancy keychain, so even if you don't find a use for it, it still makes for a pretty ornament.
Armoury Crate
This slideshow requires JavaScript.
We already took a quick peek at Armoury Crate features pertaining to the ROG Keystone earlier, so let's talk about everything in Armoury Crate, except for the ROG Keystone part. The software gives you customization options for everything from toggling the MUX switch, adjusting the CPU power limit, fan curves to the simpler stuff like the RGB customizations. In case you missed it in our performance section, the ROG Strix SCAR 17 (2022) features a MUX switch, and our gaming tests were done with it enabled as it gives you the full performance available from the GPU by connecting the built-in display directly to the GPU's output.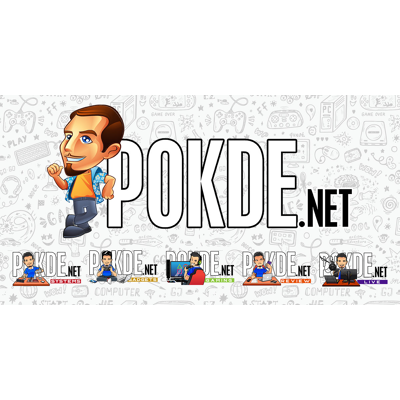 Overall, Armoury Crate is definitely something that you will take your time to go through. It's not the fastest companion suite when it comes to loading times, but it's really feature-packed. Some of the cooler features include the ability to customize the fan curve to your liking, as well as overclocking the GPU to eke out a bit more performance. One other thing that I find really useful is the MSHybrid Mode, which lets you disable the discrete GPU if you want to get more battery life.
Conclusion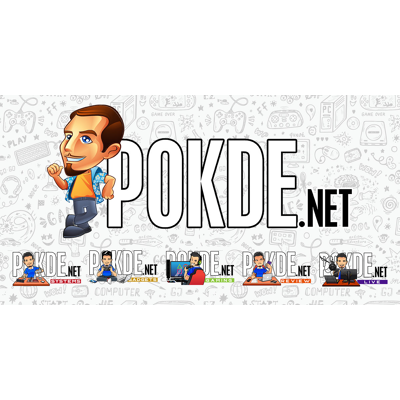 For an eye-watering RM16 999, the ROG Strix SCAR 17 (2022) gives you all the best hardware that ASUS managed to cram onto a gaming laptop. There's a 240Hz 17.3″ WQHD display that can display nearly the full DCI-P3 gamut, easily outclassing many a gaming monitor out there. The GeForce RTX 3080 Ti and Core i9-12900H coupled with impressive cooling allows the ROG Strix SCAR 17 to run circles around most of the desktops out there. If you are looking for a desktop-class gaming machine that is still compact enough to slip into a backpack, this is it.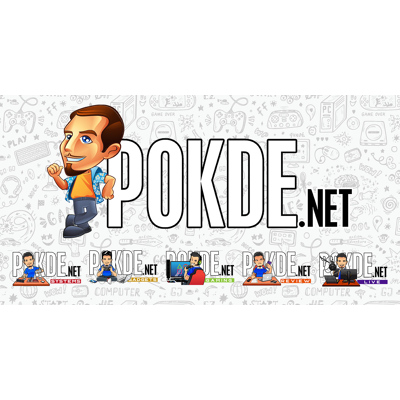 Note that I said "compact" and not "portable." That's because it weighs a whopping 2.9kg, and its somewhat limited battery life also means you will more often than not have to bring the charger around with you. But this is a desktop replacement laptop, and they aren't meant to be carried around town as you run your errands. For that, look towards the ROG Zephyrus series. And while I really enjoyed my time with the ROG Strix SCAR 17, I won't recommend it for everyone, but this is not meant to be an all-rounder anyway. The ROG Strix SCAR 17 (2022) is an unapologetic gaming beast with the performance and styling to match, and I love it for that.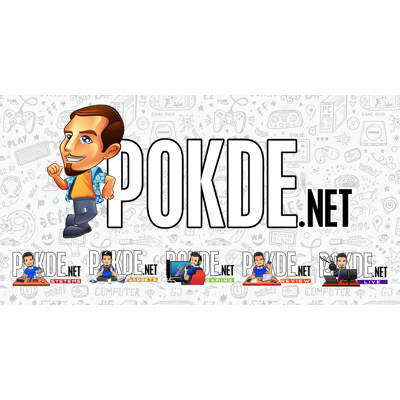 Our thanks to ASUS Malaysia for sending us the ROG Strix SCAR 17 (2022) for review.