Review
ASUS ROG Strix SCAR III (G531GW) Review — the perfect laptop for hardcore RGB enthusiasts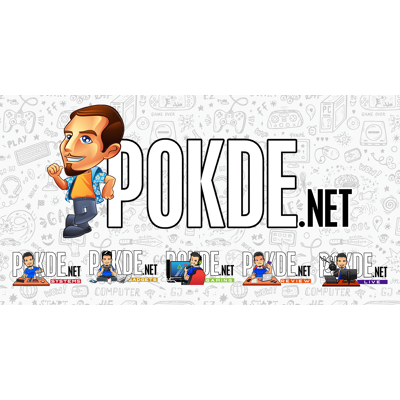 Overview
ASUS revamped the entire design of the ROG Strix SCAR III, bringing more RGB lighting than ever and an innovative cooling system that will put much larger laptops to shame. It's more than just a pretty laptop though, as inside lies the latest 9th Generation Intel Core i7 9750H, NVIDIA GeForce RTX graphics.
2 Years Global Warranty
(1st year with Perfect Warranty)
Positives
+ New design is as aggressive as they come
+ Per-key RGB and lighting bar is just stunningly beautiful
+ Much better thermal control than previous generations
+ Impressive performance
+ One of the best laptop displays in the market
+ Awesome speakers
+ ROG Armoury Crate is amazing
+ FREE ROG GLADIUS II!
Negatives
- Single channel RAM is a major bottleneck
- ROG Keystone is finicky
Introduction
I personally reviewed the ROG Strix SCAR. I am also the proud owner of a ROG Strix SCAR II. So this year ASUS has just launched the ROG Strix SCAR III, with the latest 9th Generation Intel Core processors and an all-new design, which ASUS collaborated with BMW Designworks to develop. Aside from a new processor and new design, there's also quite a bit of new hardware that ASUS baked into the latest installment of the ROG Strix SCAR series. Let's see them, shall we?
Unboxing
ASUS improved massively upon the design of the box, which bodes well for what comes in it. I really like the contrasting colors, spot UV on the text and lines for contrast. I don't usually appreciate boxes but this is surely one of the prettiest I have come across.
On the inside we see more UV coating. ASUS designed the box to raise the ROG Strix SCAR III as you open the box, making it easier to lift out of the box. Also, extra style points.
The box contains all the necessities, and then some. The ROG Keystone comes in a separate keychain thingy. Although the ones that came with the older laptops does seem more functional than this which only serves as a way to show off the Keystone. And of course, there's the ROG Gladius II, one of my personal favorite mice.
Appearance
The lid is finished in the Republic of Gamer's signature brushed aluminum. The ROG Strix SCAR III sports a gunmetal grey finishing, while the ROG Strix HERO III sports a darker midnight black finish.
In case you were wondering, the stepped area extending behind the lid serve as additional intakes for the cooling system. The design is quite unique, and does remind me of the design of ASUS' higher end gaming laptops like the ROG Chimera G703, but sleeker. Much sleeker.
Just like its predecessor, we see slim bezels around three sides of the screen. The lower bezel is still relatively huge though, and instead of the ROG "eye", you get the ROG Strix branding. I prefer the ROG eye though.
The carbon weave pattern on the palm rest area also features a contrasting finish like the lid. It's definite much better looking than the ROG Strix SCAR II's camo patterns. Not to mention much more professional. There's no mistaking this for a gaming laptop though with the aggressive lines and vents. ASUS also dropped the highlighted WASD cluster, which was one of the key differences — pardon the pun — between the ROG Strix SCAR and ROG Strix HERO series.
The underside of the ROG Strix SCAR III is probably the most impressive I have seen so far on any laptop. They even printed out ROG branding on the intake mesh to differentiate it from other laptop brands. The wavy surface isn't made up entirely of vents though, with few cutouts above the fans to let air in.
While it might have not looked particularly impressive when it was powered down, turning it on was a whole different story altogether. The ROG Strix SCAR III features a skirt of wonderful RGB lights around the sides and the front edge. ASUS also threw in per-key RGB backlighting for the ROG Strix SCAR III, a first in the ROG Strix laptop lineup. Paired with the ROG Gladius II, the ROG Strix SCAR III is a light show to behold.
ASUS definitely decided to drop any form of decency and just go all out with the RGB effects on the ROG Strix SCAR III. And I would say that I definitely support this move, as it serves to further differentiate the ASUS gaming laptop lineup. If you desire a more subtle look, there's the ROG Zephyrus lineup for you. But if you want to go all out, just this once, the ROG Strix series is definitely shaping up to be a great choice for RGB enthusiasts.
ROG Strix SCAR III Specs
CPU
Intel Core i7 9750H, 6C/12T @ 2.6 GHz, 14nm


Max Turbo Boost:


1 core: 4.5 GHz
6 cores: 4.0 GHz
RAM
1 x 16GB DDR4 2666 MHz (one slot vacant)
GPU
Intel UHD Graphics 630
NVIDIA GeForce RTX 2070 8GB GDDR6 (115W TGP)
Storage
512GB Intel 660p PCIe Gen3 x4 NVMe SSD
Software
Microsoft Windows 10 Home
Connectivity
Intel Wireless-AC 9560 (2×2 MIMO, max. 1733 MHz)
Bluetooth 5.0
1 x USB 3.1 (10 Gbps) Type-C (support DisplayPort)
3 x USB 3.0
1 x RJ45 LAN jack
Display
15.6″ FHD (1920 x 1080) display, IPS-level, 240 Hz, 3ms, 100% sRGB
1 x HDMI 2.0b
Audio
2 x 4W speakers
1 x 3.5mm combo jack
Power
66 WHr Li-po battery
230W power adapter
Dimensions
360 x 275 x 24.9 mm
Weight
2.57 kg
The highlight of the ROG Strix SCAR III is probably the new Intel Core i7 9750H. While the single core boost and base clocks see a 500 MHz and 400 MHz increase, respectively, the all-core boost only sees a meager 100 MHz bump. So while we may expect to see much higher single-core scores, don't expect to see much multi-core performance gains. And with software nowadays designed to take advantage of more cores, you probably won't see much advantage in real world situations.
Performance
The storage performance needs no explanation. ASUS has used the Intel 660p SSD rather frequently in their laptops. The performance is no match for a higher end PCIe Gen3 x4 SSD, but given that this one is included, and there's 512GB of space, I can't really complain.
CPU performance is great, but that's somewhat to be expected given the higher boost clocks. But, for some reason, ASUS is very conservative with the boost here. Within 30 seconds of Cinebench R15's CPU benchmark, the clocks dropped down to 3.2 GHz, and stayed there until the completion of the multi-core run. The single-core test sees the i7 9750H run at up to 4.4 GHz, a bit short of the 4.5 GHz maximum single-core boost.
ASUS' previous embedded controllers (EC) were seemingly designed to allow the CPUs to boost as much as thermals allow, but this time it looks like they are now playing a lot closer to Intel's guidelines. Which is a good thing as there is no way that the ROG Strix SCAR III can dissipate over nearly 90W (as seen in HWiNFO) of heat when put under a sustained load.
The GPU performance is as expected of a GeForce RTX 2070. In Superposition and 3DMark benchmarks, the GeForce RTX 2070 is currently the fastest system we have tested so far. Having a faster CPU does help too, especially in the 3DMark tests.
Now that we are done with the synthetic benchmarks, let's take a look at gaming performance. The single channel RAM configuration does have quite a bit of an impact on the performance. However it is a problem that I am OK with, as the lower performance from the single channel RAM can easily be solved by throwing in another stick of 16GB DDR4 2666 MHz RAM. Of course, it incurs additional costs, but having 8GB x 2 out of the box means you will have to sell both 8GB sticks when you finally feel like you need more RAM, and as RAM prices drop, you might find yourself having a hard time selling two 8GB sticks.
Cooling on the ROG Strix SCAR III appears to have improved, in addition to ASUS' EC programming being much more conservative now. Instead of being only limited by thermals, ASUS now drops clocks after a set duration. Most of the time, you will be seeing the i7 9750H run at around 3.2 GHz, thus keeping its cool. It will still hit 92°C in transient spikes, but instead of staying there, the CPU will clock down rather quickly, maintaining an average temperature of around 78°C. The GeForce RTX 2070 hit 75°C when raytracing features are used in Battlefield V, and that was the highest temperatures we have seen on the GPU. The fans do make a fair din when they spin at full tilt, so be prepared to put on some headphones.
Being a laptop, the ROG Strix SCAR III has to be put through out battery life test as well. The battery here is pretty huge at 66 WHr. It's the exact same size as the one in the ROG Strix SCAR II, but unlike the GeForce GTX 1070-toting GL504GS, the ROG Strix SCAR III here has NVIDIA Optimus. So instead of dying out after just 2 hours away from the plug, the battery can sustain the ROG Strix SCAR III's life for a smidgen more than 3 hours. This was with me working on this article in Edge, with multiple tabs open and also Armoury Crate running in the background, and all the lights on the ROG Strix SCAR III turned on at their lowest setting.
User Experience
You definitely won't mistake the ROG Strix SCAR III for a portable device. It's nearly 25mm thick and weighs a pretty hefty 2.57 kg. It's not impossible to carry around, but throw in the power brick and you are looking at a payload in excess of 3 kg. The power brick weighs around 530g, in case you missed our livestream about the ROG Strix SCAR III. The texture on the bottom does help with grip a little when you aren't lugging it around in a bag, but you aren't going to want to carry it by hand for much.
Coming from my personal ROG Strix SCAR II which I use for daily jobs on the go, the ROG Strix SCAR III's keyboard is quite a let down. The footprint has actually increased due to the extended area behind the screen, but they have shrunk the keyboard to presumably make space for the design cues and ROG Keystone. So now it does not have a numpad, despite being just as wide as the previous generation, and they also cut down on the size of the arrow keys. I thought this was supposed to be a gaming laptop? The keys themselves seem to have been slightly improved, with a noticeably more tactile typing experience. Oh and did I mention that there is per-key RGB backlighting now? Meanwhile, the touchpad still features separate clickers, which is my favorite design. Tracking is good, but with the included ROG Gladius II, I have admittedly used the touchpad a lot less than I usually would.
Thanks to the rather impressive airflow design of the ROG Strix SCAR III, I also had no issues with warm palm rests or hotspots in the keyboard area. It's comfortable to use even when gaming, which is not something every laptop can promise. The hotkeys at the top are also very convenient, placing volume and Hyperfan controls just above the keyboard.
Looking up from the keyboard, we see the screen. The display here on the ROG Strix SCAR III is really the fastest panel I have ever used. 240 Hz looks really fluid even when you are just browsing around in Windows. If you are a gamer who plays shooters that rely on quick reactions, the extreme refresh rate will also come in handy. ASUS also made sure that you aren't sacrificing on colors, as the ROG Strix SCAR III promises 100% sRGB coverage as well. If you are worried about battery life, there's also a quick toggle in the Armoury Crate software to drop the panel to 60 Hz. From my experience, the 240 Hz display doesn't really impact battery life either, so there's that.
Matching the great visual experience are a pair of 4W speakers. You wouldn't need much more than 50% loudness on most well-produced music and movies. They are that loud. By default, there's just a hint of bass, with a strong emphasis on the mid tones. Firing up Sonic Studio III gave me a much better experience though. Sonic Studio III massively transformed the sound, toning down the mids to allow the bass to shine a bit more. Overall, great stuff for some built-in speakers.
This slideshow requires JavaScript.
The ROG Keystone is designed to be some sort of quick profile switcher powered by NFC, whereby upon pairing, you can quickly switch to the programmed profile when the ROG Strix SCAR III detects the Keystone. It can also unlock a secret Shadow Drive, which supposedly allows you to hide files away in the aptly named Shadow Drive until you slot in the ROG Keystone. ASUS promises more features to come, but as of now, it does seem a bit too gimmicky. Also, it didn't actually work properly for me. For starters, the ROG Strix SCAR III doesn't properly detect the ROG Keystone. I had to restart for the system to detect the presence of the Keystone. And the Shadow Drive remained unlocked for all to see. I suspect these are software teething issues that should be ironed out in upcoming updates to the ROG Armoury Crate.
Now, the ROG Armoury Crate is an awesome piece of software. I really love it, and I wished really hard that my ROG Strix SCAR II would support it. Alas, only the latest laptops from ASUS Republic of Gamers offer it. Aside from my annoyances with the ROG Keystone, the software was great. The fan profiles were linked to system power profiles, making for an easy one-click switch between a meek, low-power mode to a roaring high performance setup. But what I just mentioned can be toggled via the dedicated Hyperfan switches, of which there are two on the ROG Strix SCAR III for some inane reason. Armoury Crate comes in handy when you want to switch up your RGB lighting, but unfortunately you can't take full advantage of the per-key RGB lighting. For that, you will have to wait for the AURA Creator software which is yet to be released. You can still set it to Rainbow mode and just feast your eyes on the smooth color transitions across the keyboard though.
Moving on, let's take a look at the array of I/O options on the ROG Strix SCAR III. The right side has been dedicated to cooling and also the ROG Keystone, so there are no ports there. ASUS makes use of the additional space on the rear end of the ROG Strix SCAR III, putting the power connector, Gigabit LAN port, HDMI 2.0b port and also a USB 3.1 Type-C port which supports the DisplayPort protocol there. I like the power connector on the back, as it means that it won't get in the way of your peripherals and other connections.
The left is home to three USB 3.0 ports. Just nice, I would say, but more is always welcome. Compared to the previous generation however, ASUS actually downgraded the I/O options. The ROG Strix SCAR II offered a miniDP port as well as offer a USB 3.1 Type-A port in place of a regular USB 3.0 port. Oh, and there's no built-in card reader here, so if you plan on editing photos you took with your camera on the ROG Strix SCAR III, you will have to get a USB card reader.
Conclusion
For RM7999, ASUS is offering quite a lot of bang for your buck with the ROG Strix SCAR III. The hardware under the hood is amazing, with the latest 9th Generation Intel Core i7 9750H, a GeForce RTX 2070 and last but not least, a 512GB SSD. How many other laptops offer that much SSD storage out of the box? And that 240 Hz display is definitely worth highlighting, as it manages to deliver such insane refresh rates without sacrificing on full sRGB gamut coverage.
Aesthetics wise, I would say they have nailed it with the aggressive gamer-centric design language, which I find a real turn on. Much RGB, very like. The more conservative EC programming also paints it in a more favorable light when it comes to temperatures, although we could probably extract more performance if it was a tad more relaxed. The improved cooling system can most probably handle it, as we see clocks of around 3.2 GHz and yet it was just hitting around 78°C after the initial Turbo Boost burst. ASUS did great with the ROG Strix SCAR III, and I really love it.
Of course, I won't let it by without nitpicking though. I don't agree with ASUS on their move to drop the numpad. I am really trying to find issues at this point, as I use a tenkeyless keyboard with my desktop. The ROG Keystone has some potential, and I remain hopeful to see ASUS add more features to better take advantage of it. The single channel RAM is quite a huge bottleneck, so that should be the first upgrade you should spend on. With that said, the ROG Strix SCAR III is one glorious gaming laptop with or without the ROG Keystone, which is why I am giving it the Gold Pokdeward, our highest accolade.
Our thanks to ASUS Malaysia for provisioning the ROG Strix SCAR III (GL531GW) for review purposes.