Review
Edifier TWS1 True Wireless Earbuds Review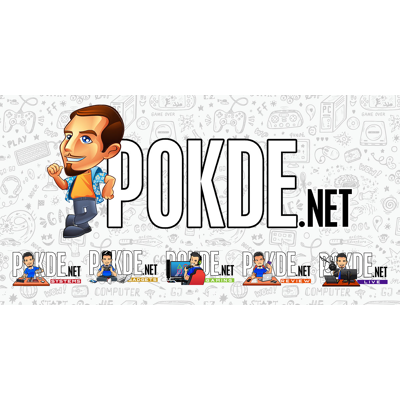 Overview
Edifier actually called these "truly affordable true wireless audio", and they definitely delivered on that promise. It's affordable, yet it comes with aptX support, Bluetooth 5.0, TrueWireless Stereo Plus technology and excellent battery life. Oh, and did we mention that it's really affordable?
1 Year Local Supplier Warranty
Positives
+ Touch controls make for a cleaner design
+ TrueWireless Stereo Plus at this price??
+ aptX audio
+ Ample bass for a fun sound
+ Excellent battery life
Negatives
- Glossy plastic build is prone to scratches
- Touch-sensitive controls may be a bit too sensitive
- Bass overpowers the rest of the sound
- No relief for air pressure
True wireless earbuds are aplenty in the market now, but to find one that's both sounds good and doesn't cost a bomb can be difficult. We have had good experience with Edifier's products, especially when it comes to bang-for-buck, so when they offered us to review the Edifier TWS1 True Wireless Earbuds, we took it on in a heartbeat. After all, how can we resist these when Edifier actually dubs them the truly affordable true wireless audio?
Unboxing
The front of the box is pretty simple. The name, and you get a first look at the design of the Edifier TWS1.
Over on the back we see much more about the Edifier TWS1. Edifier does have quite a lot going for it, with long battery life, Bluetooth 5.0 and support for aptX.
The spread on offer here is pretty standard for earphones. You get the Edifier TWS1 in the charging case, two additional pairs of silicone eartips and a charging cable. I think the most outstanding object here is the activated carbon deodorizer. Usually I see silica gel included with my electronics, but this is the first time I see activated carbon.
Appearance
The charging case is pretty compact, which makes its capability of storing three charges all the more impressive. However the glossy plastic seen here is very irksome. Needless to say, scratches are an inevitability at this point.
Over on the back of the case we find a microUSB charging port. A USB-C port would have been preferable, but I would give the Edifier a pass considering its affordable price. Once again, more glossy plastic.
You can see that Edifier wasted no space in the charging case, with almost all available room taken up by the earpieces themselves. The Edifier TWS1 rank among the smaller TWS earphones we have seen.
There's more of that glossy plastic on the Edifier TWS1's earpieces. They charge via the two pogo pins in the case, pretty standard issue when it comes to TWS earphones. The eartips are grey, which allow them to blend in well into the minimal aesthetics of these earbuds.
Specifications
Drivers
6mm dynamic bio-diaphragm drivers
Frequency Response
20 Hz – 20,000 Hz
Sensitivity:
98 dB
Impedance:
16 Ω
Headphone Type
True wireless, in-ear
Connection
Bluetooth 5.0 with aptX
Qualcomm TrueWireless Stereo Plus
Wireless Range
10m
Noise-cancelling
N/A for playback
cVc noise reduction for calls
Battery
Earphones
Up to 8 hours playback
1.5 hour full charge
Charging Case
3x Full Charge (total 32 hours)
Weight
Earphones
5g x 2
Charging Case
32g (without earpieces)
Colour
Black
User Experience
Pairing
Pairing these to my Mi 9 was very simple. Took them out of the case, looked for them in the Bluetooth pairing screen, and that's it. There wasn't a need to press anything on the Edifier TWS1. They turn on automatically once taken out of the case too. The next time I took them out of the case, they were ready to go in less than 5 seconds, with both sides synced perfectly.
You can even use them separately if say you need to keep an ear out on your environment. Both left and right earpieces of the Edifier TWS1 work individually, although I had to manually pair the right one to use it alone. For some reason, the left earpiece works just fine from the initial pairing process.
Since it supports TrueWireless Stereo Plus technology, the Edifier TWS1's left and right earpieces connect directly to the source (in this case, my smartphone), the synchronization is handled by the phone reducing latency. With that said, there is still a small amount of latency. I didn't notice any latency watching movies on Netflix, but I still find it unacceptable for gaming.
If you are worried about audio skipping out as you move around, rest assured as the Edifier TWS1 maintained a strong connection to my Mi 9 even as I moved around quite a bit and put my phone in my back pocket just to add more between the earpieces and my phone.
Sound
As for sound quality, Edifier implemented support for the aptX codec. With the quality from the source well taken care of, it's up to the Edifier TWS1 to convert those digital signals into analog sound, and it does a pretty good job. The sound signature is what I would call a fun sound, with ample bass to give life to the latest EDM hit.
The strong bass reproduction makes tracks like Good Things by Zedd and Kehlani and Apologize by OneRepublic sound amazing on the Edifier TWS1, although I noted that the bass frequencies tend to be a tad boomy and overpower the vocals. Perfect for listening to EDM tracks, but not great if you are looking to really appreciate the lyrics in your music. There isn't much sparkle in the sound, with cymbals sound rather muted. The soundstage is also somewhat limited, making Hotel California sound like Eagles are playing right inside your ears.
Comfort
When it comes to comfort, the Edifier TWS1 demand a shallow insertion depth, at least with my ears. Pushing them further in causes an uncomfortable pressurization of my ear canals, one which didn't go away by pulling on my pinna to relieve the pressure. With that said, sound isolation is still pretty good even with the shallow insertion. The Edifier TWS1 sat comfortably in my ears as I went about my day, hanging on surprisingly well despite the fact that I didn't push them into my ears.
For controls, Edifier built in a touch-sensitive system. The system works as the following:
Play/Pause/Accept/End Calls: 1x tap
Skip forward: 2x tap
Skip backwards: 3x tap
Decline a call: Hold
Clear pairing: Hold for 8 secs
Disconnect from connected device: Hold for 5 secs
The control scheme is pretty simple, with the touch-sensitive area covering most of the outer surface of the Edifier TWS1. While that's convenient, it also means that it's hard to adjust the Edifier TWS1's position in your ears without accidentally triggering something.
Edifier also claims IPX5 water resistance. While I didn't feel like putting it under a shower, I do believe their claims considering the generally closed off design of the Edifier TWS1.
Battery life
One area which we have confirmed that Edifier has lived up to their claims is battery life. The Edifier TWS1 lasted around 8 hours when I was burning them in at around 80% volume. The charging case was also good for three charges, once again, just as claimed.
For you to quickly check on the battery life of the charging, Edifier built in a LED that flashes to indicate the number of charges remaining when you open/close the lid. Three blinks = three charges remaining, two blinks = two charges. Meanwhile the earpieces will blink red when they are running low on power, although the earpieces are a much less complicated affair with the battery life visible on your smartphone. The LEDs also glow red when charging, instead of the blue which indicates normal operation.
Conclusion
Would I recommend the Edifier TWS1? It packs way more than its fair share of the latest technologies, and comes with a pretty fun sound signature to boot. Priced at RM159, I would say that these would be an amazing pair of true wireless earphones for EDM lovers.
I would probably not get it as my primary pair of earphones, as I prefer a little less bass, but then again, I am not against putting them on for some fun with the copious bass. At this price, I really wouldn't mind just getting them as a second or third pair of earphones when I feel like embracing the future with true wireless audio.
Our thanks to Edifier Malaysia for sending us the Edifier TWS1 for review!