Review
ASUS ROG Strix Scope RX TKL Wireless Deluxe Review – Lengthy Name, Compact Size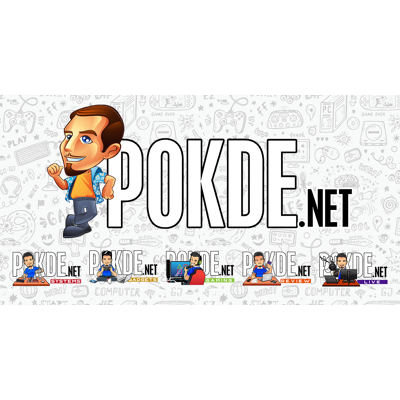 Overview
With good looks, compactness, premium build, and a multitude of connectivity options, the ASUS ROG Strix Scope RX TKL Wireless Deluxe seems to be the keyboard of many gamers' dreams. Is it worth the money? Let's find out.
Positives
+ Premium build quality
+ Very stable, comfortable typing experience
+ Compact
+ NKRO
+ RX Red switches actuate fast and accurately
+ Tri-connectivity
+ Cleverly designed layout
+ Battery life is satisfactory
Negatives
- Wrist rest a bit too tall
- Doubleshot PBT keycaps feel a bit hollow and noisy
- Keycaps dampen RGB lighting
- Keyboard etching needs better visibility
- Armoury Crate software needs improvements
- No dedicated media controls / volume dial
Unboxing the ASUS ROG Strix Scope RX TKL Wireless Deluxe
Kicking off our ASUS ROG Strix Scope RX TKL Wireless Deluxe review (oh god, that felt like a mouthful) with the unboxing, the box is pretty much the same as recent ROG peripherals. It's black with red accents, and it's jam packed with information on the features. Inside the box, you can find the following items:
ROG keycap puller
ROG switch puller
ROG sticker
Wireless dongle + extender
USB-C to USB-A cable
Quick start guide
Warranty booklet
Wrist rest
The ASUS ROG Strix Scope RX TKL Wireless Deluxe keyboard itself
Specifications
Body material
Aluminum with sandblasted finish
Keycap
Double-shot PBT keycaps
Connectivity
USB report rate
1000Hz
Switch type
ROG RX Red
ROG RX Blue
KRO
NKRO
Anti-ghosting
Yes
Microprocessor
N/A
Dimensions
356 x 136 x 39 mm
Weight
854g
Performance
Typing on the ASUS ROG Strix Scope RX TKL Wireless Deluxe is certainly a great experience. I get my usual typing speed here with minimal mistakes. As far as direct from manufacturer products go, this is the keyboard with the least rattle I've experienced thus far, which is great. A better set of keycaps would have elevated the experience even further but I suppose this is rather subjective as you might actually like this one.
As for the key rollover, I managed to get 40 key presses registered simultaneously on Aqua's Keytest. This is certainly more than enough keys for people to press at once without a single input missing out.
The Good
Starting off with the build quality, the ASUS ROG Strix Scope RX TKL Wireless Deluxe is certainly one of the top-tier ones for non-custom mechanical keyboards. You get aluminum alloy with a sandblasted finish, doubleshot PBT keycaps, X-stabilizers, and more. It certainly lives up to its "Premium" name.
Speaking of the stabilizers, it appears that the combination of it and how the keycaps are mounted on the switch gives it a very stable, non-wobbly typing experience. It has the least wobble among all of the recent ROG keyboards I've tried thus far, which is excellent. Together with how fast yet accurate the RX Red switches actuate and you have a recipe for success.
For the ultimate convenience, this keyboard has three connectivity options; RF, Bluetooth, and wired via USB. This gives you more flexibility when moving from one device to another, and the fact that you can pair it with multiple Bluetooth devices make it even better.
From my own experience using this, it appears that the battery life is rather lengthy as I only need to charge it once a week. This is with RGB lighting on at about half brightness and approximately 12 hours of use everyday, with roughly close to 75 hours of use before I need to charge it. Light users could easily go two weeks without issues.
Lastly, and the hint is in the name, is the fact that it's a TKL keyboard. Tenkeyless keyboards are known for being compact as it lacks the numberpad and this one is certainly a compact gaming peripheral. It's not just about saving space but also the fact that you don't feel like you're sacrificing too much for it as the keys are cleverly laid out.
If you're interested in a gaming smartphone, check out our review of the ASUS ROG Phone 6 Pro by clicking right here.
The Bad
I may have mentioned about the overall build quality earlier but I'm personally not a fan of this specific doubleshot PBT keycaps. It feels a little hollow and is rather noisy. In my opinion, it's the only thing that gives this keyboard a "cheap" feeling, but at least it's doubleshot. Given the nature of the switches, you can't just swap out to a new set of keycaps, so if you're not a fan of it, you will have to learn to live with it.
Speaking of keycaps, I noticed that it seemed to dampen the RGB lighting effects to a certain degree. If you're not particular about having bright lights on your keyboard, this is fine but it would have been better if they hollowed out the letterings a bit more. Additionally, they should lighten up the letters / symbols of each key so it's easier to see without lighting.
While the wrist rest is plush and comfortable, I only have one small issue with it and it's rather subjective. I feel that the wrist rest is a bit too high for me to make full use of it. If it was a little shorter, I would use it more often but given the current height, I tend to remove it when I need to type fast. It still works well when I'm gaming.
Another point worth mentioning, which I feel is the case with most ROG peripherals these days, is the Armoury Crate software. Personally, I like the UI, it integrates well with other AURA Sync products, you can save up to 6 custom profiles with the built-in memory on the keyboard, but the fact that you need to update the firmware before you can change anything is annoying. This applies for every single time there is a new update, which can be frustrating.
Lastly, and this isn't a dealbreaker for a lot of people but I feel like the lack of dedicated media controls and volume dial is a bit of a missed opportunity. It doesn't have any fancy AniMe Matrix LEDs here so they should be able to implement it, especially given the price tag, but that's not the case. Adding a volume dial alone would have sufficed but this is making me feel that it would be more convenient to get the ROG Claymore II if size isn't a concern.
ASUS ROG Strix Scope RX TKL Wireless Deluxe Verdict
The ASUS ROG Strix Scope RX TKL Wireless Deluxe is a great keyboard that can serve you well if you know what you want in a wireless mechanical one. The solid build and compact size makes it an attractive product but just be sure it's what you want given its hefty price of RM725.
At the end of our ASUS ROG Strix Scope RX TKL Wireless Deluxe review, I award this mechanical keyboard with our Silver Pokdeward.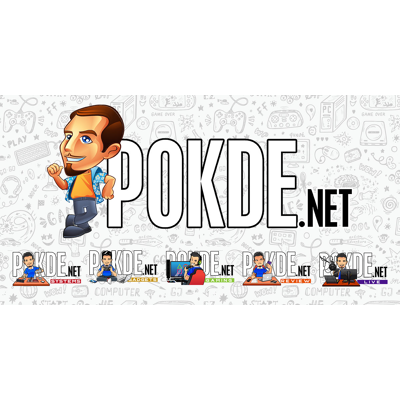 Big thanks to ASUS Malaysia for sending us this keyboard for the purpose of this review.