Review
ASUS ROG Zephyrus S17 Review – The Best That Money Can Buy?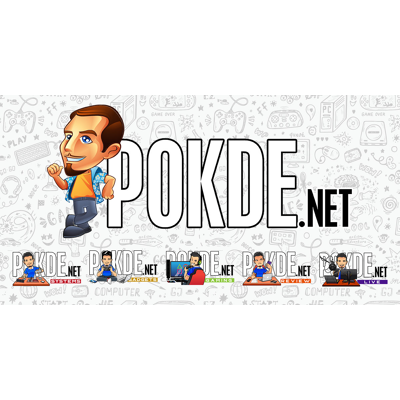 Overview
The ASUS ROG Zephyrus S17 is arguably the most compact 17-inch gaming laptop that gives you portability without sacrificing performance. Is it worth paying so much for? Let's find out.
Positives
+ Solid build quality
+ Power-packed performance
+ Good thermals
+ Good array of ports
+ Comes with 65W and 240 power adapters
+ Vibrant display with 300Hz refresh rate
+ Per-key RGB
+ Surprisingly great speakers
Negatives
- Keyboard position leaves wrists hanging awkwardly
- No built-in webcam
- Pricey
Unboxing the ASUS ROG Zephyrus S17
Inside the box of the ASUS ROG Zephyrus S17 gaming laptop, you are expected to find the following items:
240W power adapter
65W power adapter
2 x Power cable
User guide
Warranty card
ASUS ROG Gladius II gaming mouse
The ASUS ROG Zephyrus S17 gaming laptop itself
Appearance
For the most part, the ASUS ROG Zephyrus S17 looks identical to previous Zephyrus gaming laptops. It's designed as an ultrathin gaming laptop which gives you portability without sacrificing performance. You can easily tell that it's a premium product just by looking at it.
The lid itself is metallic, black brushed magnesium alloy, allowing for a lighter body while still maintaining a solid frame. The ROG logo is still present here, similar in style to many of the previous Zephyrus machines.
Open up the lid and you'll get a clear view of its 17.3-inch Full HD IPS-level display with 300Hz refresh rate, a large air vent, per-key RGB chiclet keyboard, a trackpad which also doubles as a Numpad, a scroll wheel above the F1 key, and speaker grilles. The display bezels are relatively thin on the sides and top, but very thick on the bottom, where the ROG Zephyrus text can be seen. Like many of the previous Zephyrus models, the keyboard is positioned on the lower half.
On the left side, you have an air vent, an HDMI port, a USB Type-A port, a USB Type-C port, and a combo audio jack. As for the right side, you will find two USB Type-A ports, another USB Type-C port, and air vent, and a Kensington Lock. There is nothing on the rear except for two air vents and a Zephyrus text in a copper finish.
Moving over to the bottom, you can find four rubber stands, speaker grilles, the Republic of Gamers text, product sticks, and about 12 screws. There may be more screws hidden underneath the product stickers, which could void the warranty if unsealed. The rubber stands consist of three small ones at the bottom and one long, straight one on the top part.
Overall, the ASUS ROG Zephyrus S17 is an attractive gaming laptop in an ultraportable body. It essentially follows the same design language we have all been familiar with, but it's still a great looking machine and one of the most compact 17-inch gaming laptops around. It doesn't have a built-in webcam, but you can use the ROG GC21 external camera (Full HD @ 60FPS) or just your own USB webcam.
If you're looking for something more portable that also packs a lot of firepower, check out out review of the ASUS ROG Zephyrus G14 by clicking right here.
Specifications
Performance
Kicking things off with CrystalDiskMark, you can see that the 1TB NVMe PCIe SSD performed excellently. You get really fast speeds with a large capacity. While an additional HDD won't hurt anyone for other files like documents and music, I don't have any actual complaints for this. In case you're wondering, it's using the Samsung PM981a SSD.
From this point onwards, I would like to note that since it came with both a 65W and 240W power adapter, it's obvious that the performance will differ between the two. As such, I will include performances with both adapters in a single graph for better understanding.
In Cinebench R15, it's interesting how the 65W performance is on par with an Intel Core i9-9980HK. The 240W performance on the other hand sees a significant boost, especially in multi-core, being second only to the Ryzen 7 4800H. It's worth noting that the multi-core score beats out another laptop running the same Intel Core i7-10875H, which I suspect is due to the 10W power adapter difference as well as better RAM in this laptop.
On the other hand, the ASUS ROG Zephyrus S17 seemed to perform better in Cinebench R20. While the 65W performance is still admirable, the 240W performance easily took the top spot, beating out the Intel Core i9-9980HK with a significant difference.
Moving on to Unigine SuperPosition's 4K Optimized benchmark, it's no surprise to see that the ASUS ROG Zephyrus S17 managed a very high score. After all, it has a very beefy CPU and GPU combination, with the latter being the NVIDIA GeForce RTX 2080 SUPER Max-Q. Sure, the Max-Q variant is weaker than the normal version, but it's still very powerful nonetheless. It's interesting how the difference between the 65W and 240W isn't particularly big.
A similar pattern can be seen in 3DMark's Time Spy benchmark, where the 240W performance easily took the runner-up spot among all the gaming laptops we've benchmarked previously. Here, the difference between the 65W and 240W is more apparent.
As for 3DMark's Port Royal ray tracing benchmark, it fared well enough. It isn't surprise to see that it didn't score any higher since the four gaming laptops above it are powered by a standard RTX 2080 and 2080 SUPER. The difference between the 65W and 240W performance is much closer here, so having more power should theoretically translate to minimal performance boosts at best. It's the GPU that needs upgrading if you want better ray tracing performance.
In PCMark, the 65W ASUS ROG Zephyrus S17 performed well enough. While I expected the Digital Content Creation score to be higher, it still performed within my expectations.
As for the 240W ASUS ROG Zephyrus S17, I expected it to perform a lot better overall. However, the difference isn't huge when compared to using the 65W power adapter. Don't get me wrong, it's still pretty good but I just expected better. If you're worried about needing the bigger power adapter when bring it out for work, don't as you won't be missing out on much in terms of productivity.
As for gaming, which power adapter you use can make a big difference. The 65W ASUS ROG Zephyrus S17 performed well in all areas but you're gonna have a tough time if you want to reach framerates that are close to the display's 300Hz refresh rate.
You can see that there's a notable performance boost in every game when used with the 240W power adapter. I personally expected it to score higher in CS:GO but apparently, a recent update for the game resulted in frame drops, so I understand why. In Full HD, you should be able to enjoy a buttery smooth gaming experience in the highest or at least second highest settings with this machine.
Battery life is the weakest point of gaming laptops. As it packs a lot of firepower, it needs a lot of energy to power it up. Within gaming laptop standards, the ASUS ROG Zephyrus S17 performed well enough as it lasted 4 hours and 23 minutes (263 minutes) in PCMark's Modern Office endurance test.
As for the gaming endurance test, it last 1 hour and 39 minutes (99 minutes). It's definitely above average for a gaming laptop, but not by much. It still pales in comparison to the ASUS ROG Zephyrus G14 with nearly double the endurance in Modern Office.
User Experience
The ASUS ROG Zephyrus S17 gaming laptop is a beastly machine in a very portable body, even within gaming laptop standards. It is powered by the Intel Core i7-10875H CPU and the NVIDIA GeForce RTX 2080 SUPER Max-Q GPU. On the memory side, you have two 16GB 3200MHz DDR4 RAM in dual-channel configuration and a 1TB NVMe PCIe G3x4 SSD.
It uses a Full HD 300Hz IPS-level G-SYNC-capable display with Pantone Validation, ensuring good viewing angles and colours not just for gaming but also colour-accurate work. The bezels themselves, especially the sides and top, are relatively thin, but the bottom bezel is rather thick. There is no built-in webcam here but ASUS did include the ROG GC91 external camera for you to use. The lid can be opened up until about 135°, which is good enough.
The issue with fitting high powered parts in an slim body is thermals. However, I am pleased to say that the thermals were great with no throttling whatsoever on my end while benchmarking and gaming. The most I got was a high 80°C for CPU, but even that doesn't happen in every game. The use of Thermal Grizzly liquid metal compound as opposed to the standard thermal paste definitely played a big role here alongside the six heatpipes and 220 fin quad heatsink.
The ASUS ROG Zephyrus S17 has a good array of ports. You have a Thunderbolt 3 port which supports PD charging, three USB-A ports which consists of two USB 3.2 Gen2 ports and one USB 3.2 Gen1 port, an HDMI port, a USB-C 3.2 Gen2 port, a combo audio jack, and Kensington Lock.
I love the fact that you can charge this with either the proprietary charger or a USB-C charger with adequate power (recommended at least 65W, but higher is fine too). The fact that you get two chargers out of the box means you can leave one at home and bring the other one, most likely the smaller one, out with you, which is very convenient.
It's worth noting that the 65W charger will only charge the laptop up to 77%.
I'm personally not a big fan of the keyboard here, but not because of how it feels. It has per-key RGB backlighting, 1.4mm travel distance, and a bit of tactile feel, which is great. I just don't like the position. It leaves your wrist hanging awkwardly so you definitely need a wrist rest if you want to use this comfortably for long hours.
The scroll wheel is at an awkward position since you need to use your left hand for it so you might not use it much but if you need it and you don't have a mouse, it's there. The trackpad works great, and I love that it doubles up as a Numpad with the press of a button. It's not new at this point, but it's still a smart, space-saving design choice.
Like every other ROG machine, the ASUS ROG Zephyrus S17 comes with the ROG Armoury Crate software. You can activate it by pressing the ROG button above the trackpad or looking it up manually on Windows 10. You can do some simple overclocking, adjust ASUS Aura effects, adjust fan speeds, customize hotkeys, and more. The UI itself is simple and straightforward, so I doubt anyone would have any issues with it.
On the networking side, this does come with Intel Wi-Fi 6 so if you have an 802.11ax router, you'll get the best wireless internet experience possible. However, even if it is an 802.11ac router like mine, you should see some notable improvements such as a more stable Wi-Fi connection. In fact, compared to my desktop and smartphone, it seems to get better Wi-Fi reception on my 5GHz connection.
As for the sound department, the speakers on the ASUS ROG Zephyrus S17 performed admirably. Thanks to the Smart AMP technology, you get pretty good volume, clear mids and highs, and decent bass for built-in speakers. Unless you're a basshead or you'd rather keep the listening experience private, it's perfectly fine to just rely on the built-in speakers for gaming and movies. You can also use the Sonic Studio III software to further optimize your experience.
ASUS ROG Zephyrus S17 Verdict
The ASUS ROG Zephyrus S17 is a pretty great gaming laptop. You get solid performance, good build quality, a good array of ports, good thermals,vibrant display with 300Hz refresh rate, per-key RGB, and surprisingly great speakers in a very portable package. Don't forget, it comes with two chargers right out of the box.
With that being said, t's not a perfect machine by any means. You will need a wrist rest to use it comfortably for long hours, no built-in webcam, and it's pricey. However, the quirks aren't a lost cause, and if you can afford it, it will definitely serve you well for gaming and work.
And with that, I award the ASUS ROG Zephyrus S17 gaming laptop with our coveted Gold Pokdeward.
Big thanks to ASUS Malaysia for passing us this laptop for the purposes of this review.