Review
ASUS VIVO AIO 24 V241E Review – Office Productivities, Content Creating, and Game?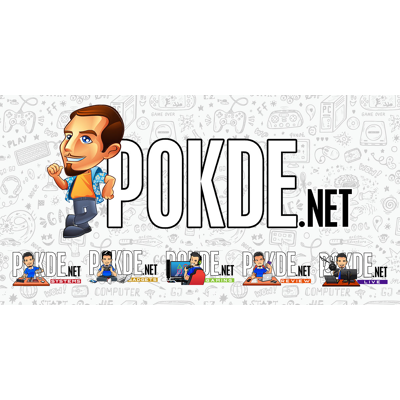 Overview
The ASUS Vivo AIO 24 V241E is a decent and powerful enough AIO PC that is great for the purpose of work and content creation.
Positives
+ Can perform well in all retail, office and home environments
+ Setup done in less than 5 minutes
+ Can handle photo and video editing of Sony Alpha 7 III RAW and HLG2 files
Negatives
- Would prefer USB 3.0 at the front panel
- SD card slot would be nice
- USB Type-C in future for more expansion?
All in one PCs, or AIOs for short, are a rather unique PC form factor designed with convenience as a priority. As the name implies, instead of having a separate tower housing the components, the PC unit is a part of the monitor. The CPU, GPU, RAM and other key components are all baked into a single unit, making it easy to set up and use, while also saving space. This makes it ideal for offices, retail storefronts and small home offices, where space is a premium.
Today we will be taking a look at ASUS' take on the AIO form factor with the ASUS Vivo AIO 24 V241E, equipped with the latest 11th Gen Intel i5 processor.
Unboxing
This slideshow requires JavaScript.
Due to the large size of the packaging, we are unable to do our usual unboxing but here's what's in the box. A quick setup guide, the warranty card, the external power adapter, a keyboard and mouse set and last but not least, the ASUS Vivo AIO 24 V241E itself.
Setup
We did say that AIOs are designed with convenience in mind, so let's count just how many steps you need to set up the ASUS Vivo AIO 24 V241E.
This slideshow requires JavaScript.
Firstly, you will need to plug in the power adapter to the wall. Power up the keyboard and mouse by removing the little bits of plastic between the batteries in them. Then you will need to connect the power adapter and mouse dongle to the rear of the ASUS Vivo AIO 24 V241E, and you are set. Just push the power button and the ASUS Vivo AIO 24 V241E is ready to be used.
You don't even need to buy the batteries for the wireless peripherals, as the batteries are already preinstalled. And there are no issues with cable management, as you will only need to tuck the power cable away and you will be looking at a clean and sleek setup in less than 5 minutes.
Overview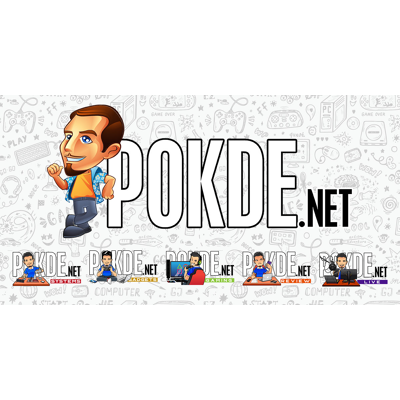 Once turned on, the 23.8-inch display looks great. That's the main highlight as there's no PC unit to speak of. Everything is crammed behind the screen. ASUS also paid attention to keep it as clean as possible, with minimal bezels all around, while hiding pretty much everything in the lower bezel. Facing you are the stereo speakers that are cleverly integrated into the lower bezel, with a webcam installed right in the centre.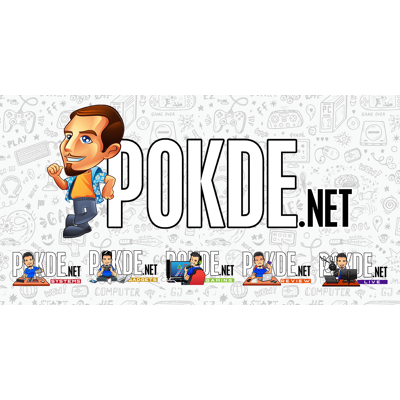 Hidden along the bottom edge, you also get a USB 2.0 port and an audio jack. There's also a little button here that lets you turn the ASUS Vivo AIO 24 V241E into a monitor by switching between the HDMI in and PC modes. Over on the other end is a slot for the standard Kensington lock.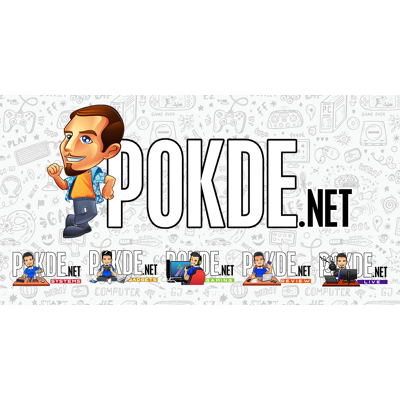 Over on the rear is where the bulk of the I/O for the ASUS VIVO AIO 24 V241E is found. There's an HDMI out, HDMI in, the coaxial DC-in, four USB 3.0 ports and a Gigabit Ethernet port. They are positioned in the centre right above the stand, which is actually quite difficult to reach from the front.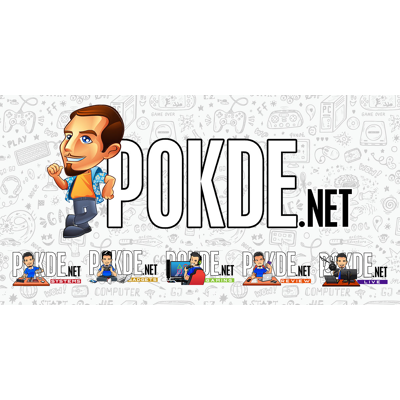 As mentioned earlier, the ASUS Vivo AIO 24 V241E comes with a full-sized wireless keyboard and a mouse as well. Both are wireless, so cable management won't be an issue, although you will have to replace the batteries in them as they are not rechargeable.
ASUS Vivo AIO 24 V241E Specifications
Let's move on to the specifications. The ASUS Vivo AIO V241E packs the 11th Gen Intel Core i5-1135G7. This processor offers four cores and eight threads, with a maximum turbo frequency of 4.2GHz. It packs 8MB of cache. There's only 8GB of DDR4 memory and 512GB M.2 PCIe Gen3 SSD for storage. The graphics solution is somewhat interesting in the ASUS Vivo AIO 24 V241E, with an NVIDIA GeForce MX330 partnered up with the integrated Intel Iris Xe Graphics.
This combination should be pretty good for an AIO, as you will get to harness both Intel's QuickSync and also NVIDIA's CUDA cores for your productivity. We will talk a bit more about the performance later.
The display here is a 23.8-inch FHD IPS-level panel, with an anti-glare finish and a maximum brightness of 250-nits. ASUS claims 100% sRGB gamut coverage, which is sufficient for basic content creation.
Benchmarks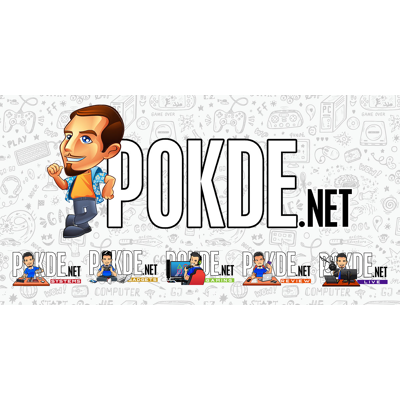 Now that we are done with the specifications, let's check out the benchmarks. The ASUS Vivo AIO 24 V241E's SSD is a pretty average performer, with 1644MB/s read and close to 1000MB/s write. Random performance is decent enough, so it will be more than enough for some snappy boot and application load times.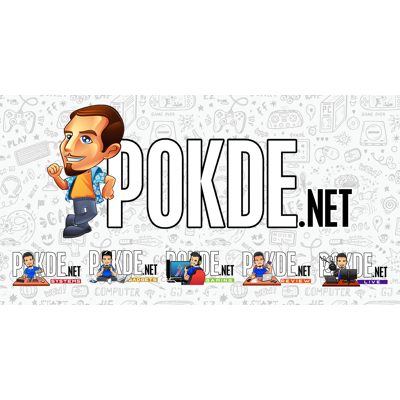 Superposition which tests the GPU sees a score of 942, which is pretty low. Intel's full Iris Xe Graphics is generally able to post higher scores, but we are looking at the MX330 here, which is an entry-level pixel pusher from NVIDIA. In Cinebench, we get a respectable score of 515 points in the single-core benchmark, and 2103 points in the multi-core run. This is even better than many 11th gen intel core i7 laptops we have tested, due to the fact that there's probably a lot more thermal headroom here for the CPU to stretch its legs.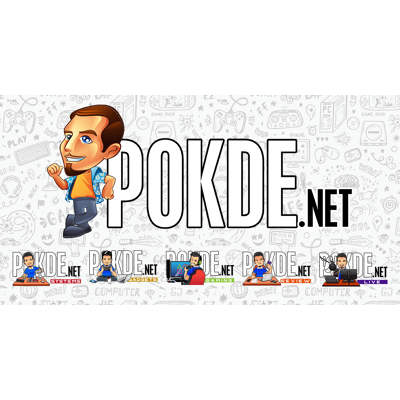 3DMark Time Spy extreme sees a score of just 263, which clearly indicates that this isn't a machine meant for gaming. Fire Strike Ultra reveals an overall score of 462, with the CPU delivering a nice score in the Physics section with  12969 points, although the Graphics portion holds it back with just 395 points.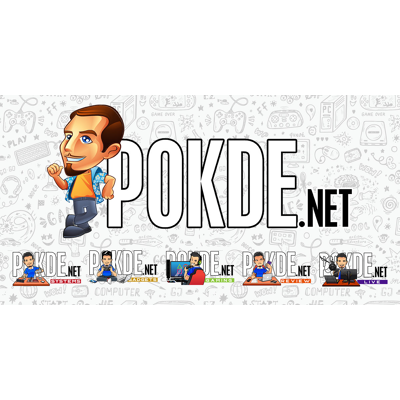 In workloads that are probably more suited for the ASUS Vivo AIO 24 V241E, it does really well. PCMark 10 gauges the performance in daily essential applications, Productivity and Digital Content creation, and the ASUS Vivo AIO 24 actually does a good job here. The digital content creation is actually pretty good, but we will get more in-depth into that with the Procyon benchmarks in a bit.
User Experience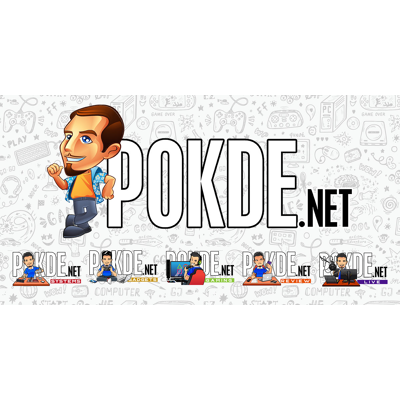 Using the machine, I found the screen to be pretty good, with vibrant colours since it is able to fully display the sRGB gamut. The size is also just nice at 23.8" and the brightness is ideal for indoor use. Not like you can use an AIO outdoors, but you get what I mean. Thanks to the characteristics of an IPS panel, the viewing angles are great with no colour shifting. This is a pretty great panel here.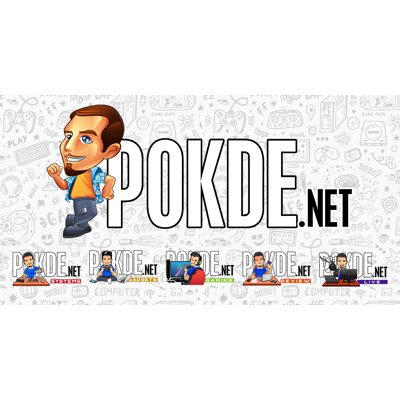 Be it for videos, images or text, viewing content on the display is a pretty good experience with sufficient sharpness due to its resolution and relatively small size. The sound is also surprisingly good for built-in speakers. ASUS threw in DTS audio processing into the ASUS Vivo AIO 24 V241E, which quite evidently has made the auditory experience a much better one. There's actually a bit of bass here and I would definitely consider it good enough for daily use.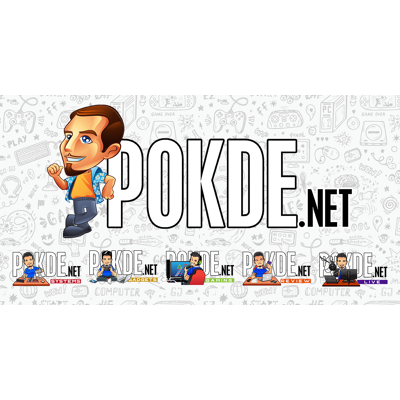 The bundled keyboard offers a very soft keystroke with sufficient travel. It's membrane-based so do manage your expectations. The mouse is a rather flat one, so it is nigh impossible to palm it around. I needed to use a finger grip to hold it. Overall it does seem like the whole set is designed for smaller hands. It might not be for everyone as peripherals are rather subjective when it comes to fit and comfort, but you can always get another set to replace them if you find the one included with the ASUS Vivo AIO 24 V241E not to your liking.
The built-in webcam is good enough for video calls and stuff, but the angle definitely leaves some to be desired. You get a pretty good view of our video guy's double chin here, and it can shoot either 0.9MP photos or 720p30 video. The ASUS Vivo AIO 24 V241E also has a built-in array microphone setup, and it actually sounds good. Better than most built-in solutions I have heard, anyway.
Office Use
As we mentioned earlier, this machine is definitely more suited for your daily essentials and productivity, so we also did some tests with the PCMark Applications benchmark. As you would expect, the scores are excellent as the processor here is more than capable of dealing with your word processing and web browsing. The display looks sharp and ASUS has pre-installed Microsoft office onto the machine so I did not have to set it up myself either. It is already ready to go. Remember what we said about convenience with AIOs?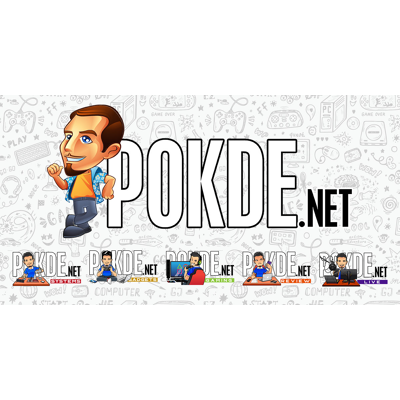 One drawback of the AIO is the fact that there's no height adjustment. The display can only tilt up and down to accommodate different heights, but you can't move it up or down. If you need the display raised, you might have to shell out for a monitor stand which can be gotten quite inexpensively on one of the many e-commerce platforms Malaysians have access to.
Photos and Video Editing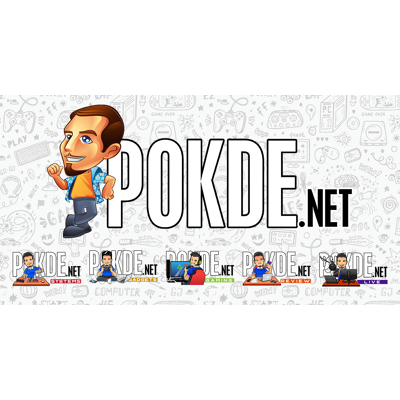 As we are content creators ourselves, we definitely think that to satisfy us, the ASUS Vivo AIO 24 V241E has to be at least capable of some content creation. And it does pretty well.  With decent scores in Procyon's photo editing benchmark, we also tried it out with some real-life image editing using Lightroom.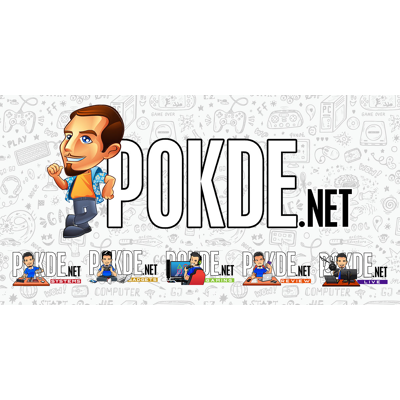 There's nary any delay when manipulating images, even when we are dealing with the Sony Alpha 7iii's raw files. The 100% sRGB display also makes it good enough for basic editing. There's no built-in card reader though, which would have been greatly appreciated. Even a USB-C to facilitate newer card readers would have been nice, but we don't get that either with the ASUS Vivo AIO 24 V241E.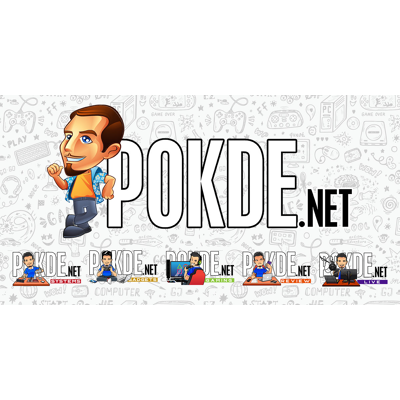 Even for video editing, it does a pretty good job. The scores in Procyon's video editing benchmark are pretty good, although exporting does take quite some time given the limited horsepower on tap here. Despite that, the experience is actually pretty good.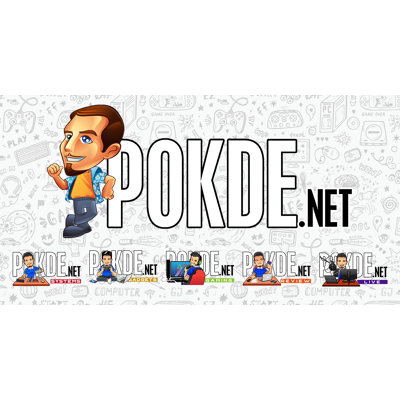 Despite only featuring the MX330 and Iris Xe Graphics, the ASUS Vivo AIO 24 V241E was quite smooth when editing HLG2 footage shot with the A73. I never thought that I would say this, but thank god for the Iris Xe graphics as it makes the whole editing process a lot smoother.
Gaming
Gaming is definitely not going to be the ASUS Vivo AIO 24 V241E's strong suit, but we did try to do it anyway. After all, it is an all in one, so we do expect to do everything on it, I guess. Obviously, Metro Exodus is a ridiculously taxing game, and we only managed to get about 40+ FPS at 720p. 1080p is definitely impossible with the GPU we have in the ASUS Vivo AIO 24 V241E. It is still powerful enough for some casual gaming though, and I managed to finish a game of DOTA 2 with a smooth enough experience.
Conclusion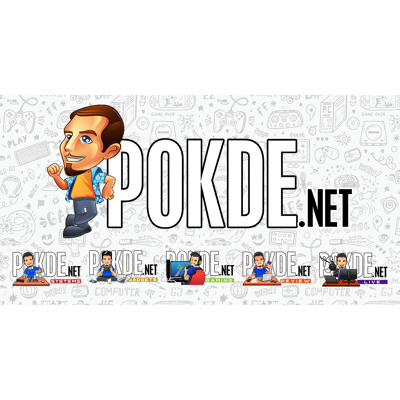 Overall, the ASUS Vivo AIO 24 V241E is a nice machine that can perform well in most environments, given its rather snappy performance. It was also very easy to set up, with me being able to complete the setup process in less than 5 minutes. Surprisingly, despite its rather mediocre specifications, it can still handle the raw photos and HLG2 footage taken with the Sony Alpha 7iii, which is great news for budding content creators not planning to splurge for a full desktop yet.
There are things that I hope ASUS will improve in their next iteration of the ASUS Vivo AIO 24 V241E. I would prefer the USB 3.0 ports to be more accessible from the front, and an SD card slot would be nice to have as well since we already have the performance to handle content creation here. A USB-C port would be welcome too, just for the sake of future-proofing for quicker external peripherals, among other stuff.
At RM3299, it is a decent buy if you want a desktop PC without the hassle involved with a conventional tower PC setup. There's no cable mess to talk about, and it definitely beats most laptops when it comes to using it to work. The screen is significantly larger than any laptop in the market, and the performance is also better here. With that said, the ASUS Vivo AIO 24 V241E won't replace a laptop for those who need to work on the go, but if your work is mainly done in one place, the ASUS Vivo AIO 24 is a much better choice than a similarly priced laptop.
With that, we end our review of the ASUS Vivo AIO 24 V241E. Are AIOs something you consider useful to you, or do you prefer a conventional desktop setup for the extra modularity? For more reviews like this do stay tuned to Pokde.net!
If you want to see our video review of the ASUS Vivo AIO 24 V241E, you can check it out below.
Our thanks to ASUS Malaysia for sending us the ASUS VIVO AIO 24 V241E.