Review
Cooler Master Devastator II Keyboard + Mouse Combo Review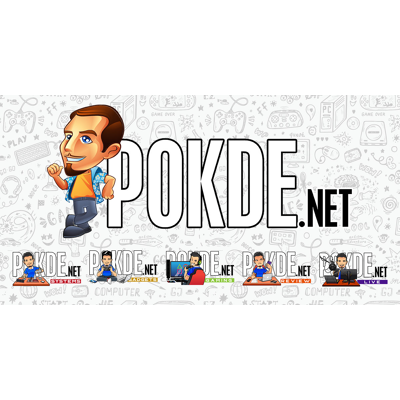 Positives
Solid design carried forward from previous generation
Above membrane, under mechanical. Sweet spot.
Great build quality - typical of Cooler Master
Nonsense-free straightforward keyboard and mouse combo
The price, of course!
Negatives
Choose your color upfront. It's not an RGB
There is no palm rest if you are using it on a tall table
Why not USB 3.0 for a second gen?
Not everyone can afford the luxury of having a mechanical keyboard. But at the same time, we are no huge fans of membrane keyboards either. And that's just the keyboard. You still need to peep into your pockets for the mouse's budget too. How do you solve this? Cooler Master Devastator II keyboard + mouse package of course. This is not an alien solution to most gamers as indicated by the "II" in it's name. This is a refresh of their previous generation Cooler Master Devastator keyboard and mouse combo.
First Impressions
Indeed, you can't buy them separately. The keyboard will not function without the mouse and vice versa, but of course you understand lame jokes, but jokes aside, here's the Cooler Master Devastator II combo box. Cooler Master has always made their packaging simple and elegant without unnecessary graphics just to intimidate users that perhaps only gamers can own this keyboard. The truth is, this combo feels very welcoming even if you are just going to be using this for your daily office desk.
When you unbox it, you will be presented with the three most important items – the keyboard itself, the mouse and the user guide. If you are already a Cooler Master Devastator owner before and would want to know what is new, the first thing that you are immediately going to find out is the lack of the cmstorm logo on the keyboard and mouse where it used to be. If you have not owned one before, that's your task now to Google for the first generation. But for now, here's the Cooler Master Devastator II unboxed.
The Keyboard
Let's move to much serious business. The design of the keyboard is rather ergonomic although it would be a plus to have a palm rest considering this is the second generation. Then again, Cooler Master thought, don't fix what is not broken. And what is exactly not broken? The user experience! After much fumbling about the lack of a palm rest, when I got my hands on it, that's when I realized you don't really need a palm rest for this one. The narrow edge at the bottom sits right between your palms and table giving just enough room to navigate your fingers across the board. You might be thinking that I'm exaggerating on this one but this is something you need to experience yourself to believe me.
What make's the moment even more cherishable? When you feel the UV coated keycaps. This is not something new in Cooler Master keyboards – even their Rapid-i had these smooth feeling keys. Just don't get your oily fingers on them as the coating does get worn off over time. It's a coating. A Coat. Get it? If you don't like the keycaps for whatever reason, here's a good news. They ARE compatible with Cherry MX keycaps! YES! The most famous keycaps in the market can actually be plugged on this keyboard. Feeling it's worth already? But what happens next is another story.
When you you click on the keys. This is where a hardcore Cooler Master Devastator fan would notice the biggest difference! Forget about the old membrane design. These keys are what Cooler Master calls them "mem-chanical keys". It's a hybrid fusion between membrane and mechanical and just because it has the membrane name in it, don't be fooled by it. In fact, the only membrane component that I have been able to see is the tactile dome at the bottom most. Above this comes a transparent plunger that transports the light from the bottom panel to the keys. This is then followed by a steady support housing that will keep the keys steady and long-lasting. Above this is where you mount your keycaps if you want to replace them.
No, we are not going for low-profile keycaps either. We want a desktop keyboard, not a laptop chiclet nonsense. So what is cool about this mem-chanical keys? First, the force it requires. These mem-chanical keys are very responsive at slight touches, making typing a bliss. They are less noisy than conventional mechanical keyboards and more importantly, CM claims that it has a longer life cycle than your average mechanical keyboard. Not just that, they are also said to be able to survive tougher keystrokes than usual. I'm a programmer and you have no idea how handy this feature is. Our keyboards are the victims of the missing semi-colons in our codes.
This is the part that I loved the most about the Cooler Master Devastator II keyboard. I really appreciate keyboards that have volume keys and not the ones that you need to press a stupid Fn key to activate. I still find analog volume key sexier, but having it and having it standalone is where my concern is. On the Cooler Master Devastator II keyboard, these two keys are very beautifully positioned and very easy to spot. They are even separated from the music controlling keys that I have never used in my history of owning so many keyboards and I'm very happy for this. I don't want the unwanted keys any near to my volume keys!
Now, the sad part is that the Cooler Master Devastator II comes in three backlit LED colors and you need to decide it upfront. That's because the Cooler Master Devastator II is NOT an RGB keyboard and you have to pick your theme upfront. I can relate this more to the cost of manufacturing considering the price of this combo is incredibly affordable. That said, they come in Red, Blue and Green LEDs and they have nothing to do with which switch you will be getting.
The cable is permanently mounted to the keyboard because nobody in their best state of mind would unplug the USB from their keyboards just to charge their mobile phones. It's USB 2.0 though but comes in 1.8m length. The keyboard doesn't have any on board memory for macros and other fluffs, so I guess it's all good.
The Mouse
Unlike the keyboard, the Cooler Master Devastator II mouse is a lot more straight forward. The front view looks very sporty and reminds me of the Razer Ouroboros which didn't have lit LEDs in their front "vents" and pissed me off. But on the Cooler Master Devastator II, the vents are lit! YAAAY!
There is a quick switch at the top of the mouse for you to alter the optical sensitivity of the mouse. You can pick between 500 to 2000 DPI and it has lower lift-off distance which is rather necessary for FPS gamers. The wheel is gracefully positioned donning its LED as well. The switches feel really durable too and CM claims that these switches can survive over 10 million clicks in their lifetime. I'll let you guys try that out.
The length of the mouse is a little longer than my preferred length. To each, their own opinion, I guess. But I like the feel where the palm rests. When I first looked at it, I immediately had to give it a name – The Beetle's Butt – because it looks like one! But above this beetle's butt is what I actually fell in love with when I fired up the mouse.
There is a beautiful purple-to-blue gradient visible on the body of this beetle, I mean mouse. This is not something new from their previous generation and I'm glad CM didn't change it! But when we talk about a mouse, the most important part is usually the sides, not the top. If it's not comfortable for your thumb, you are going to have some problems.
That's exactly what I'm talking about. The thick rubber padding does wonders when you hold the mouse! It's really soft and ergonomic. You might find this just another piece of rubber, but I have actually very long thumbs and not having this can decide between getting and not getting a particular mouse!
The mouse is paired to your keyboard, so the color of your choice will decide for both. As in my case, it's blue mouse paired with a blue keyboard.
Conclusion
The Cooler Master Devastator II keyboard and mouse combo is pretty good really. I've been using it for weeks now and I have been very satisfied with it. When I first heard about mem-chanical, I wasn't convinced about how good it would be. But apparently, it did surpass beyond my thoughts. And take note that I'm considering this based on the fact that this combo is pretty affordable to own. Now, to prove my points here, I've actually got another SEALED unit of the Cooler Master Devastator II combo here to be given away to one of our lucky readers. If you are the lucky one, you could be the judge yourself. What could be a better review than having one yourself? Head over to our Facebook Page for updates and joining the contest. You read the article all the way to the end, you deserve something at least ;) Oh, and no, it's NOT an April Fool. For Real!